Aptive Environmental of St Louis, MO
For experienced and Guaranteed Pest Control Call
855-636-7934
To verify your service area call today!
Year-Round
Protection from Pests
Aptive Environmental of St Louis, MO
10747 Indian Head Industrial Blvd., St Louis, MO 63132
Our Rating: 9
Read Our Full Review
One of the fastest growing pest control companies.
A solid reputation of exceptional customer service.
Reschedule appointments with the Phone app and communicate directly with the local branch.
Aptive will revisit your home if pests are still present for free.
PEST TREATED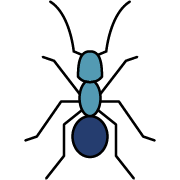 ants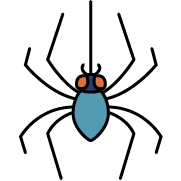 spiders
fleas
cockroaches
wasps
mice and rats
earwigs
scorpions
slugs and snails
More Areas Covered by Aptive Environmental of St Louis, MO
Saint Louis, MO
Saint Ann, MO
Maryland Heights, MO
Bridgeton, MO
Hazelwood, MO
Earth City, MO
Chesterfield, MO
Florissant, MO
Saint Charles, MO
Fenton, MO
Valley Park, MO
Ballwin, MO
Venice, IL
Lovejoy, IL
National Stock Yards, IL
Madison, IL
East Saint Louis, IL
East Carondelet, IL
Dupo, IL
Grover, MO
Saint Peters, MO
Cottleville, MO
High Ridge, MO
Glencoe, MO
West Alton, MO
Granite City, IL
Arnold, MO
Portage des Sioux, MO
Eureka, MO
Golden Eagle, IL
Columbia, IL
Hartford, IL
Imperial, MO
Alton, IL
O Fallon, MO
Caseyville, IL
Roxana, IL
Targeted Treatments Just For You
There is no one-size fits all strategy for pest control. Receive customized treatments based on data analysis offered as part of Aptive's technician training and discover the difference of personalized protection.
Environmentally Conscious
Aptive is committed to using effective, eco-friendly solutions for pest control and prevention. As a participant in the EPA's Pesticide Environmental Stewardship Program, you can count on Aptive to keep your home healthy by minimizing the use of harmful chemicals.
Return Service with Pest-Free Guarantee
You need year-round treatment to effectively protect your home pests. With Aptive's Pest-Free, technicians will return as often as needed until customers are satisfied and pest issues are fully resolved.
Call Aptive Environmental Today for Deals
  855-636-7934
Best Pest Control Companies in St Louis, MO
Other Exterminators in St Louis, MO