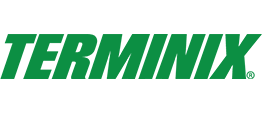 Terminix of York, ME
Terminix of York, ME
34 Locke Rd, Unit 1, Concord, NH 3301
Our Rating: 9
Read Our Full Review
Highly specialized in Pests & Termites while offering a industry leading Termite Bond & Guarantee.
Available 24/7 support over the phone for all pest issues.
With 90 years of experience, Terminix is one of the largest and longest running pest control companies.
10,000+ team members and expertly trained technicans.
Best Pest Control Companies in Concord, NH
Zip Codes Covered by Terminix of York, ME
3909
3911
3910
3902
3905
3904
3854
3903
3907
3908
3801
3801
3869
4090
3906
3823
4054
3840
3878
3820
3901
3857
3885
3824
3824
3856
4043
3825
3839
4014
4073
3833
3042
4083
4027
4002
3290
3815
Solutions for Common, Hard-to-Kill Pests
Terminix offers pest solutions for your most common home invaders, including termites, cockroaches, ants, and bed bugs. For the hard-to-kill pests, technicians know how to get to the root of the problem to keep them coming back for good.
Keeping Costs Low
Terminix technicians are dedicated to keeping costs low for their customers. This means you'll receive satisfaction guarantees, effective solutions, and helpful initiatives like free inspections.
Bed Bug Control and Treatment
Bed bugs are one of the most difficult and hazardous home pests, but Terminix has developed innovative solutions to prevent and eradicate. Ask your closest branch today about offers like their RapidFreeze solutions, which eliminate the bugs without toxic chemicals or pesticides.
Visitor Review
Very Good
Based on 233 reviews around the web
This branch ranks 0th out of 1 pest control companies serving this zip code.
This branch ranks in top 0% of all pest control companies serving this zip code.
Most Recent Reviews
"Dana Duval = Scammer!!! Tried to charge me for services that I NEVER requested and NEVER discussed nor did he!! Now the regional manager, nick , won't call me back nor will Dana. Valerie in the office was nasty, rude and refused to help. Dana left without leaving me any info. The only reason I found out about this scam was because Rusty, the tech who called me to confirm my appointment and go over services. Rusty was professional and the only reason I caught Dana. Please go somewhere else these people are scammers tried to scam a young single mom out of over $500 right before Christmas and NOONE will call back!!!!! Unprofessional."
Keri Carr via Google
"The technician was on time, professional and very knowledgeable about his work. Explained all aspects of the work being done while on site. Haven't seen any unwanted insects since his visit."
Kelly Washburn via Google
"I have never felt the need to use Yelp to complain about foul treatment. However in this case I couldn't help it. I can't in good faith call what they..."
Gl C. via Yelp
Best Pest Control Companies in Concord, NH
Other Exterminators in York, NH