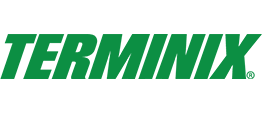 Terminix of Aurora, NC
Terminix of Aurora, NC
2201 Hwy 70 East, New Bern, NC 28560
Our Rating: 9
Read Our Full Review
Highly specialized in Pests & Termites while offering a industry leading Termite Bond & Guarantee.
Available 24/7 support over the phone for all pest issues.
With 90 years of experience, Terminix is one of the largest and longest running pest control companies.
10,000+ team members and expertly trained technicans.
Best Pest Control Companies in New Bern, NC
Zip Codes Covered by Terminix of Aurora, NC
27806
27821
27814
28509
28587
28529
28583
28515
27808
28552
28527
28556
28537
28519
27810
28571
28560
28586
27865
27889
28510
27817
27860
27875
28532
28523
27885
28533
27837
28573
28526
27879
28520
27846
28577
28530
28570
28581
Solutions for Common, Hard-to-Kill Pests
Terminix offers pest solutions for your most common home invaders, including termites, cockroaches, ants, and bed bugs. For the hard-to-kill pests, technicians know how to get to the root of the problem to keep them coming back for good.
Keeping Costs Low
Terminix technicians are dedicated to keeping costs low for their customers. This means you'll receive satisfaction guarantees, effective solutions, and helpful initiatives like free inspections.
Bed Bug Control and Treatment
Bed bugs are one of the most difficult and hazardous home pests, but Terminix has developed innovative solutions to prevent and eradicate. Ask your closest branch today about offers like their RapidFreeze solutions, which eliminate the bugs without toxic chemicals or pesticides.
Visitor Review
Excellent
Based on 126 reviews around the web
This branch ranks 2nd out of 2 pest control companies serving this zip code.
This branch ranks in top 100% of all pest control companies serving this zip code.
Most Recent Reviews
"I just had a crawl space door installed by Terminex. Extremely unimpressive for the price. $350 is unbelievable for this simple plastic door that probably cost Terminex $5 to buy and was installed in 15 minutes. I do not recommend them for anything other than pest control."
John W via Google
"Terminix in New Bern was hired to replace the moisture barrier under my home. They returned twice after the initial installation to address quality of installation discrepancies. Some but not all of the concerns were corrected. The remaining concerns include inadequate vapor barrier overlap at splice locations and lack of sufficient anchor spikes. These quality concerns are based on the terminix provided vapor barrier installation criteria. That criteria states that seem overlap must maintain 12 inches and anchor spike should be spaced at 3 to 5 feet apart. My vapor barrier does not meet these specifications. I made clear my concerns to the New Bern Management and was verbally informed that terminix would not be returning to my home and I would be sent a bill. At this point it is not clear if terminix is going to honor their guarantee or return for follow-up monitoring visits. It should be noted that terminix management in New Bern offered to reduce my bill by 200 dollars if I would be ok with the quality concerns on my barrier. The final bill does not reflect any reduction in my balance."
Paul Lambert via Google
"Recently moved to North Carolina and called our Terminix office to get started. We had used Terminix at our former home for termites. We now are signed up for full pest control for insects and bugs as well as termites. The local service in New Bern, NC was punctual, professional and informative when they came for their first visit. We are looking forward to being well protected in the future."
Herb Lea via Google
Best Pest Control Companies in New Bern, NC
Other Exterminators in Aurora, NC