Truly Nolen of Pompano Beach, FL
For experienced and Guaranteed Pest Control Call
866-697-9761
To verify your service area call today!
Money-Back
100% Satisfaction Guarantee
$50 Off
Year-Round Pest Control
Truly Nolen of Pompano Beach, FL
876 N.W. 12th Avenue, Pompano Beach, FL 33069
Our Rating: 9
Read Our Full Review
24-hour response.
Saturdays and evenings available.
Pet-friendly Integrated Pest Management.
Uses naturally occurring materials whenever possible.
PEST TREATED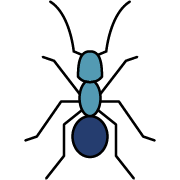 ants
flies
bed bugs
roaches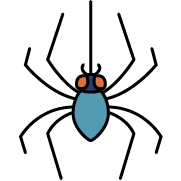 spiders
termites
fleas
mosquitoes
rodents
other pests
Zip Codes Covered by Truly Nolen of Pompano Beach, FL
33060
33097
33093
33301
33441
33075
33019
33427
33388
33004
33444
33028
33008
33101
33424
33160
33056
33054
33002
33449
33109
Eliminate Bed Bugs Fast
Your local Truly Nolen provider will promptly schedule service for your home following an initial inspection to assess termites, rodents, bed bugs, and bees. Technicians aim to eliminate bed bugs in one visit with Truly Nolen Rest Easy Heat treatment system, an effective non-chemical and non-toxic method that eliminates these difficult to treat pests.
Environmentally Responsible and Pet Friendly
Truly Nolen uses Integrated Pest Management (IPM), an effective and environmentally sensitive approach to pest management. Technicians use treatments with minimal toxicity when possible to keep you and your pets safe.
Service on Saturdays and Evenings
Truly Nolen offers general pest control services and specialized treatments for more than 100 types of pests. With a guaranteed response within 24 hours and availability for service on Saturdays and evenings, Truly Nolen makes pest control convenience for customers.
Call Truly Nolen Today for Deals
  866-697-9761
Best Pest Control Companies in Pompano Beach, FL
Other Exterminators in Pompano Beach, FL