Trutech of Providence, RI
For experienced and Guaranteed Pest Control Call
877-248-2837
To verify your service area call today!
Same Day Service
Immediate Help Available
Wildlife Removal
Humane Pest Services
Trutech of Providence, RI
Providence, RI 2901
Our Rating: 8
Read Our Full Review
Consistently ranked a one of the best wildlife removal companies.
Available for immediate assistance in removing animals living or dead.
Humane removal options in compliance with the wildlife management ethical code of behavior.
Animal exclusion services insures animals do not return.
PEST TREATED
racoons
possums
birds
roaches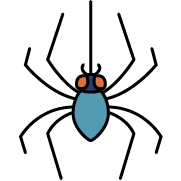 spiders
bats
snakes
skunks
moles
bees
More Areas Covered by Trutech of Providence, RI
Rumford, RI
East Providence, RI
Riverside, RI
Pawtucket, RI
North Providence, RI
Cranston, RI
Central Falls, RI
Seekonk, MA
Smithfield, RI
Johnston, RI
Cumberland, RI
Warwick, RI
Lincoln, RI
Barrington, RI
Greenville, RI
Rehoboth, MA
Albion, RI
Attleboro, MA
Fiskeville, RI
Hope, RI
Warren, RI
Harmony, RI
Manville, RI
Swansea, MA
West Warwick, RI
North Attleboro, MA
Attleboro Falls, MA
Bristol, RI
North Scituate, RI
North Smithfield, RI
Clayville, RI
Chartley, MA
Woonsocket, RI
Coventry, RI
Plainville, MA
North Dighton, MA
Somerset, MA
Fast Response
Receive immediate assistance from a live representative by calling Trutech's service line 24/7. Specialized technicians are available for emergency service for homeowners who need professional help with live or dead animal removal.
Prioritizing Humane Wildlife Removal
Specializing in wildlife removal and management, Trutech technicians have the tools and knowledge to safely and effectively get rid of any animal that may be causing an issue inside on your property. Whether inside or outside of your home, Trutech prioritizes a humane and ethical approach to pest control.
Commercial and Residential Services
Trutech covers a wide range of services for both residential and commercial properties. Effective solutions for common pests such as hornets, ticks, bats, squirrels, mice, and rats or dealing with a less common wildlife issue.
Call Trutech Today for Deals
  877-248-2837
Other Exterminators in Providence, RI