Allgood Pest Control of Rome, GA
For experienced and Guaranteed Pest Control Call
866-780-3721
To verify your service area call today!
Save $50
on quarterly pest control
$100 off
termite protection program
50% off
initial mosquito control
Allgood Pest Control of Rome, GA
710 Turner McCall Blvd, Rome, GA 30165
Our Rating: 8.5
Read Our Full Review
100% guarantee repair warranty against damage with no deductible.
Choose from three residential pest plans and only pay for what you need.
Home insulation services offer long-term pest and wildlife prevention.
Free quotes available online or over the phone.
PEST TREATED
rodents
bed bugs
termites
mosquitoes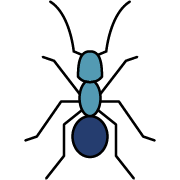 ants
Trustworthy and Effective
Allgood Pest Solutions has been working to build relationships with its customers since 1974, based on their integrity and satisfaction. Allgood offers full-service pest control services that focus on preventing pest problems before they start.
3-Step Pest Control Process
When it comes to starting the pest control process, Allgood is direct with their 3-step process. Get in touch with Allgood exterminator, set up a time for your free inspection, and let Allgood handle the pest extermination.
Year-Round Protection
Allgood Pest Solutions pest control services cover a wide range of pests and wildlife. With their quarterly service, your home will stay pest-free all year long.
Call Allgood Pest Control Today for Deals
  866-780-3721
Other Exterminators in Rome, GA