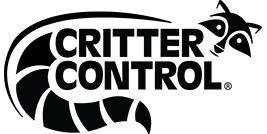 Critter Control of Elk Grove Village, IL
Critter Control of Elk Grove Village, IL
Elk Grove Village, IL 60007
Our Rating: 7.5
Read Our Full Review
Industry leader in humane wildlife management trapping and removal.
Offers attic cleanup, remediation, and property damage repair due to animals.
Animal exclusion.
Trained to remove all wildlife from birds to alligators.
Best Pest Control Companies in Elk Grove Village, IL
More Areas Covered by Critter Control of Elk Grove Village, IL
Itasca, IL
Medinah, IL
Wood Dale, IL
Arlington Heights, IL
Roselle, IL
Bensenville, IL
Schaumburg, IL
Rolling Meadows, IL
Des Plaines, IL
Addison, IL
Mount Prospect, IL
Bloomingdale, IL
Palatine, IL
Hoffman Estates, IL
Glendale Heights, IL
Prospect Heights, IL
Schiller Park, IL
Carol Stream, IL
Franklin Park, IL
Melrose Park, IL
Elmhurst, IL
Streamwood, IL
Hanover Park, IL
Villa Park, IL
Bartlett, IL
Park Ridge, IL
Wheeling, IL
Glen Ellyn, IL
Lombard, IL
Niles, IL
Berkeley, IL
Harwood Heights, IL
River Grove, IL
Glenview, IL
Stone Park, IL
Hillside, IL
Bellwood, IL
Leading Wildlife Control Company
With a focus on humane trapping and removal services for both residential and commercial properties, Critter Control is a reliable name in the industry. Critter Control provides a variety of services including wildlife relocation, animal removal, animal damage repair, and wildlife exclusion and prevention from technicians with the expertise to best manage your issue.
Financing Options Available
Critter Control stands out in the industry for offering financing options to its customers. Explore options for payment plans and loans to ensure nothing gets in the way of the wildlife control you need.
Extensive Pest Portfolio
Many pest issues homeowners face are best left to professionals to handle, including wildlife such as beavers, moles, opossums, and foxes. Critter Control's technicians are experienced in a wide-range of both common and more unusual nuisance wildlife management services in addition to providing specialized services for pests such as raccoons, rats, and bats.
Visitor Review
Very Good
Based on 127 reviews around the web
This branch ranks 8th out of 9 pest control companies serving this zip code.
This branch ranks in top 89% of all pest control companies serving this zip code.
Most Recent Reviews
"This company has left two trapped raccoons on my neighbor's property in 110 degree heat for hours, and will not respond to my calls because I am not the..."
Stephanie S. via Yelp
"While I was not happy initially, I will say every person I had to deal with from this company was very nice and respectful. A sales manager ultimately..."
Brandon R. via Yelp
"In May, I had a mouse problem in my house. It was very important to us that the issue be resolved without killing the mice if possible. We worked with..."
Kasci B. via Yelp
Best Pest Control Companies in Elk Grove Village, IL
Other Exterminators in Elk Grove Village, IL