Orkin vs. Arrow Exterminators
Orkin vs. Arrow Exterminators
If you're at the point where you're hiring a professional to get rid of pests, you've likely resigned yourself to parting with a large outlay of cash. But with dozens of service providers in many cities, it's a tough call on which pest control company is the best answer to your problem. This may depend on your type of pest, your geographic area, and whether your home needs ongoing treatments. The good news is that there are many reputable companies vying for your business. The bad news? It's unclear which one may be most cost-effective for you.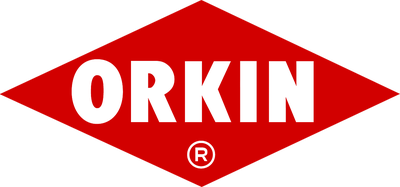 Arrow Exterminators and Orkin are two of major players in the pest control industry. Orkin, one of the first pest control companies in the U.S., has branches in 46 states. Arrow is a smaller, family-owned enterprise that has steadily grown across the South. While both of these companies are known for their effectiveness and service, both may not be right for every consumer.
In this piece, we compare across four different categories: reliability, features and services provided, customer service and reviews, and cost. This can help you weigh the pros and cons of both of these industry leaders to help you make the right choice for your home and your wallet.
Our Rating
Across the board, Orkin and Arrow are two evenly matched companies, and both of them rank in our Top 5—Orkin as Best Overall company, and Arrow as Best Regional. In the end, which you choose may depend on the kind of pest you're dealing with (Orkin has a larger portfolio) and whether or not you're in Arrow's home turf in the southeast.
Please Select Valid Pricing Table
Our mission is to help you make the best choices for keeping your home safe and pest-free. In order to do so, we accept affiliate commissions from some of the companies mentioned on this site. This allows us to keep our services free, while never implementing bias or letting compensation affect our reviews. Read our Advertising Policy for more information.
Find a Pest Control Company Near You
Reliability
Orkin has designed one of the industry's most rigorous technician training programs, and its national reach has allowed it to invest significantly in its state-of-the-art training facility in Atlanta. The company is also known for conducting research on best practices in pest control. On the other hand, Arrow gets high marks in its regional base, conferring all the benefits of working with a smaller, local company, including technicians that are praised for being courteous, punctual, and fun to work with. In addition, the company has received the QualityPro Mark of Excellence for its outstanding customer service.
Our Rating
When it comes to their track records for reliability, service, and effectiveness, Arrow and Orkin are evenly matched, with both companies enjoying solid reputations for being quality providers.
United vs. Franchised Company
Arrow is a united company and has no plans to franchise. They actively expand through buying out existing pest control companies, recently acquiring its 107th rather than licensing their rights out to franchisees. While Orkin only has 58 franchises out of their over 400 locations, it does not have the same unified structure.
Years in Business
While Orkin was founded in 1901, Arrow has nonetheless made a name for itself since its founding in 1964. Both have caught the wave of the 1970s-era environmental movement as well as the Integrated Pest Management of today. During the 1990s, Orkin developed and introduced a number of new pest control techniques and products that often improved the effectiveness of treatments while reducing their chemical content. And around the turn of the millennium, a number of rapid changes occurred within the company in order to streamline and modernize its business model.
National Reach
Orkin far surpasses Arrow in its national reach, operating in 46 different states and most major cities compared with the eleven states covered by Arrow.
Features & Services Provided
While Orkin is as comprehensive in its types of pest control services as a company can be, it is one major player in the industry which does not offer the same free initial inspections as Arrow.
Our Rating
Arrow's free inspection and additional services help push it just a little bit past Orkin, but both companies rank very high in this category
Pests Treated
Orkin offers protection from the largest number of pests to be found. While many companies restrict their pest control portfolio to insects, arachnids, and rodents, Orkin covers wildlife issues like squirrels and raccoons. Pest control, however, is the extent of its expertise and service offerings. Customers with outdoor pests or minor property damage may prefer a company with comprehensive home care services. Arrow pest control, on the other hand services all the standard pest issues and goes a step beyond with handyman and insulation services, not to mention well as lawn care and moisture control services. Not only can Arrow potentially become your one-stop-shop for all of your home care needs, but it can also address pest issues related to landscaping and crawlspace moisture as well as repair pest-related property damage.
Technician Training
Orkin leads the pack in across-the-board technician education. The company trains from its state-of-the-art Rollins Learning Center in Atlanta, where Orkin technicians spend their first year taking 160 hours of classroom, computer-based, and simulation training. This is twice what many other companies require and helps ensure that technicians have a full understanding of any pest they may encounter.
Arrow has nonetheless created its own impressive initiatives. Arrow University trains and develops team members at all levels both online and in field and classroom training. Through all its various training initiatives, Arrow technicians receive thorough training to identify common pests, learning all of the warning signs and behaviors of the most common ones. For example, technicians are taught about the three most common types of earwigs that appear in homes in the United States and how they differ from each other in terms of treatment and living patterns.
Arrow has also received Quality Pro Mark of Excellence for their business practices, which includes their training efforts. This distinction has only been awarded to 3% of American pest control companies, which must meet high standards in customer satisfaction and business operations to receive it.
Free Inspections and Estimates
Arrow offers free inspections for all of their pest management services, putting them ahead of Orkin in this category. The inspection is a crucial part of any pest control service and a no-strings-attached visit to your home will help you as a homeowner better understand the steps that you will need to take to protect yourself from pests.
Orkin does offer a free consultation for their pest control services, but this is not the same as a free inspection, which helps technicians and homeowners better understand what work needs to go into a home and reduces the likelihood of "surprise" costs.
Guarantees and Repeat Treatments
Both companies also offer a 30-day satisfaction guarantee in which they will come out to retreat your property for free if they are unable to solve the problem the first time around or will refund your money at the end of the 30-day period. Orkin does take this guarantee to the next level: the company offers to pay for another company to service the property if you are deeply unsatisfied with Orkin's service, which is an unusual promise but is confidence-boosting for consumers. This extra detail of Orkin's guarantee demonstrates not only how confident they are that they can fix the problem, but also how committed they are to helping your home be pest free, even if they are not the company to do it.
Customer Support & Reviews
People seem to be generally happy with the services that they receive from both companies. Online reviewers expressed satisfaction with Arrow's services, and customers offered that technicians frequently came up with effective approaches immediately and that the company was helpful if recurring problems arose. Some customers did report difficulties getting through to some locations. Communication difficulties were reported with Orkin as well, particularly between Orkin's call centers and their technicians in the field, and with some reports of missed appointments. But while customers weren't as effusive about their Orkin technicians, reviews generally expressed satisfaction.
Our Rating
By and large, Orkin's beat out Arrow when it came to reviews of the company's persistence in tackling pest problems. On the other hand, Arrow got high marks from its customers for the friendliness and professionalism of its technicians.
Effectiveness
Like all pest control companies, Orkin has its share of negative reviews stating that treatments were entirely ineffective. Taken as a whole, however, these complaints seem to be the exception rather than the rule. People were also generally happy with the quality of service provided by Arrow, with very few customers summoning Arrow more than once to fix the same problem./p>
Cost
Comparing pest control costs can be difficult, given how pest control issues can vary based on the particulars of the affected property, the region it's in, and the type of pest involved. For that reason, it's important that companies provide initial estimates to allow consumers to compare prices particular to their needs. Orkin provides a free estimate, but doesn't necessarily offer a free initial inspection, unlike some of the company's competitors. On the other hand, Orkin's 30-day satisfaction guarantee stands out in the industry: not many companies offer to pay a competitor to fix a problem that they couldn't resolve, and that suggests that Orkin is confident in the value of their services and in their customers' satisfaction.
Our Rating
Orkin and Arrow were evenly matched in the price category, with Arrow coming out on top for offering free initial inspections.
Where Arrow stands out is by offering a free initial inspection. While not necessarily standard, this is a common practice in the pest control industry, and many customers find it helpful to have a technician get an "eyes on" perspective on the problem: this generally leads to a better understanding between customers and technicians and a more accurate quote.
Conclusion
Orkin and Arrow are two industry leaders, and both have solid records of providing excellent pest control services. Orkin stands out, however, for having a longer menu of services offered, for its commitment to training, and for an industry-leading guarantee of its work. Arrow, on the other hand, gets high marks for customer service in its southeastern home base.
Please Select Valid Pricing Table
Find a Pest Control Company Near You