Ehrlich of Fort Myers, FL
For experienced and Guaranteed Pest Control Call
866-789-3033
To verify your service area call today!
$25 off
initial mosquito service
$50 off
initial pestfree365 service
Ehrlich of Fort Myers, FL
11220 Metro Parkway, Suite 26, Fort Myers, FL 33966
Our Rating: 9.5
Read Our Full Review
Technicians consistently receive high praise for their professionalism, punctuality and persistence.
Uses non-toxic solutions wherever possible.
90+ years experience - Highly trained, state-licensed pest specialists.
Ehrlich will make as many visits as you require to ensure the problem is resolved.
PEST TREATED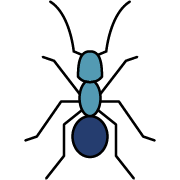 ants
flies
bed bugs
roaches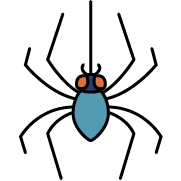 spiders
termites
fleas
mosquitoes
rodents
other pests
Quality Pro Certified Technicians
Ehrlich's experienced technicians provide effective and guaranteed solutions for quick, safe and responsive pest control. Scheduling service from one of Ehrlich's local specialists is easy and convenient.
Leader in Termite Control
Termites require professional expertise and specialized treatments. Set up a free termite inspection today with one of Ehrlich's experienced technicians and protect your property with industry-leading solutions including Sentricon System with Always Active technology.
Pest-Free Guarantee
Receive unlimited return service year-round with pestfree365. Ehrlich's annual plan includes preventive services for termites and bed bugs as well as treatments for more common pests to ensure you're protected through every season.
Call Ehrlich Today for Deals
  866-789-3033
Other Exterminators in Fort Myers, FL