Presto-X of Van Buren, AR
For experienced and Guaranteed Pest Control Call
866-904-2745
To verify your service area call today!
Year-Round
Protection with PestFree365
Presto-X of Van Buren, AR
10 Ada Bell Circle, Van Buren, AR 72956
Our Rating: 7.5
Read Our Full Review
Covering the Central United States.
Drain Line & Pest Control Services together save time, money.
Online bill pay available.
Technicians are also specialists agricultural pest control and food processing facilities.
PEST TREATED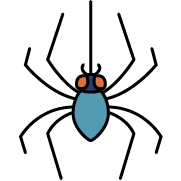 insects and spiders
birds
mice, rats, and other rodents
snakes and lizards
wildlife
termites
bed bugs
bees
Year-Round Protection
Experience year-round protection with pestfree365, Presto-X's comprehensive pest control program. Receive quick responses from experienced technicians and regular maintenance and monitoring for over 40 household pests, including bed bugs.
Tough on Termites
Specialists customize a termite protection and treatment plan to meet the needs of your home or business. Presto-X offers free termite inspections and strategic treatments including termite baits, fumigation services, or spot treatments depending on your unique situation.
Swift Response
Presto-X offers a wide range of pest control services for both homes and business, including pest extermination, pest prevention and wildlife removal. Support representatives are available at any hour day or night and provide response within 24 hours.
Call Presto-X Today for Deals
  866-904-2745
Best Pest Control Companies in Van Buren, AR
Other Exterminators in Van Buren, AR