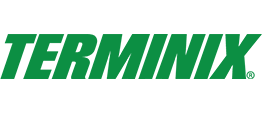 Terminix of Black Oak, AR
Terminix of Black Oak, AR
10302 Us-63, Bono, AR 72416
Our Rating: 9
Read Our Full Review
Highly specialized in Pests & Termites while offering a industry leading Termite Bond & Guarantee.
Available 24/7 support over the phone for all pest issues.
With 90 years of experience, Terminix is one of the largest and longest running pest control companies.
10,000+ team members and expertly trained technicans.
Best Pest Control Companies in Bono, AR
Zip Codes Covered by Terminix of Black Oak, AR
72414
72447
72437
72419
72438
72442
72428
72411
72417
63829
72472
72450
72467
72426
72401
72391
63821
72377
63855
72365
72474
72319
63876
72416
63875
72439
72439
72436
72436
72432
72412
72461
72465
72425
63849
72427
72421
63857
Solutions for Common, Hard-to-Kill Pests
Terminix offers pest solutions for your most common home invaders, including termites, cockroaches, ants, and bed bugs. For the hard-to-kill pests, technicians know how to get to the root of the problem to keep them coming back for good.
Keeping Costs Low
Terminix technicians are dedicated to keeping costs low for their customers. This means you'll receive satisfaction guarantees, effective solutions, and helpful initiatives like free inspections.
Bed Bug Control and Treatment
Bed bugs are one of the most difficult and hazardous home pests, but Terminix has developed innovative solutions to prevent and eradicate. Ask your closest branch today about offers like their RapidFreeze solutions, which eliminate the bugs without toxic chemicals or pesticides.
Visitor Review
Very Good
Based on 94 reviews around the web
This branch ranks 1st out of 2 pest control companies serving this zip code.
This branch ranks in top 50% of all pest control companies serving this zip code.
Most Recent Reviews
"Hard to get a local person on the phone. They installed some fans under my moms house and they were supposed to come back every year and check on the system. Nobody ever came back to check the system and she had tried for months to get ahold of somebody. She finally drove 1 hour to their office and waited for an employee to show up. When they did, she left her information with them. A month later and still nobody has called or come by."
Lindsay Baney via Google
"Have tried for 3 days now with no way to contact them even there recording don't work not at all happy"
emily davis via Google
"Dont use them. Never showed up on time. Didnt get rid of bugs and wouldnt give our money back. Not professional"
pam swearengin via Google
Best Pest Control Companies in Bono, AR
Other Exterminators in Black Oak, AR