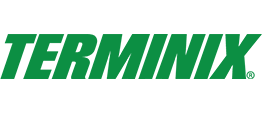 Terminix of Arma, KS
Terminix of Arma, KS
425 S Union Ave, Springfield, MO 65802
Our Rating: 9
Read Our Full Review
Highly specialized in Pests & Termites while offering a industry leading Termite Bond & Guarantee.
Available 24/7 support over the phone for all pest issues.
With 90 years of experience, Terminix is one of the largest and longest running pest control companies.
10,000+ team members and expertly trained technicans.
Best Pest Control Companies in Springfield, MO
Zip Codes Covered by Terminix of Arma, KS
66712
66756
66711
66763
66743
66762
64762
64769
66724
64728
64771
66781
64741
64832
66773
66782
64784
64759
64767
64849
64772
64857
64830
64755
64834
64855
64766
64870
64835
64801
64790
64836
64748
64841
64864
64756
64833
64783
Solutions for Common, Hard-to-Kill Pests
Terminix offers pest solutions for your most common home invaders, including termites, cockroaches, ants, and bed bugs. For the hard-to-kill pests, technicians know how to get to the root of the problem to keep them coming back for good.
Keeping Costs Low
Terminix technicians are dedicated to keeping costs low for their customers. This means you'll receive satisfaction guarantees, effective solutions, and helpful initiatives like free inspections.
Bed Bug Control and Treatment
Bed bugs are one of the most difficult and hazardous home pests, but Terminix has developed innovative solutions to prevent and eradicate. Ask your closest branch today about offers like their RapidFreeze solutions, which eliminate the bugs without toxic chemicals or pesticides.
Visitor Review
Very Good
Based on 192 reviews around the web
This branch ranks th out of pest control companies serving this zip code.
This branch ranks in top 0% of all pest control companies serving this zip code.
Most Recent Reviews
"These people rated me 8 grand to get rid of mice in my house I only pay 500 a month to live in lmao ok sir yea let me grab my big stack of money I have laying around ? ?"
Chara Dollarhide via Google
"We were impressed with Terminix from the first call we placed. Diane answered our call in a friendly and helpful manner. She understood my concerns about bugs we found in our new house and got us hooked up with service immediately. Sam, our service pro, was just fantastic. He called the same day and set up our appointment, arrived exactly on time and was very friendly, helpful, and courteous. Our experience with Terminix has been a solid 10!"
Mark askegaard via Google
"I had a great experience back in 2013 when I hired Terminix to treat my home for bedbugs, but I suppose things have changed, and not for the better. I called Terminix b/c I wanted to set up a quarterly general insect /bug treatment plan. I guess Terminix sendsut salespeople first, to look over your £property and decide what services you might need. I just wanted the house and yard sprayed, and maybe a termite inspection , since it had been awhile. What I got, was and window/door spray, an appt to install termite bait stations every 10 feet around my home for a cost of $99 and a $29 yearly maintenance fee. Or so I was told. (It's actually $99 per month, but that price is not in my budget. ) I saw the notice come thru my email and I called and called and left a message stating that the $99 per month wasn't what I was told so they could have their bait system back. I was also told that my crawl spaces need an encapsulation. Super. I wasnt reAL surewhat that was so the Terminix guy explained. It sounded terribly urgent, so he gave me paperwork and I signed it. About an hour after he left, I was thinking that I should get a few other estimates and I texted the Terminix guy and told him I wanted to hold off on the encapsulation so I could get another estimate or two and he said that was fine. But he keeps calling me. At first it was every day. Now it's more like twice..?a week. I told him I'd let him kno. The price terminix quoted me is more than 5 times the average cost of it from other companies. And the 99 dollars for the termite bait system was still removed from my account even though I called and left a message (cuz no one would puck up) with terminix, AND I went online and messaged a very extensive and unpleasant message and gave them my # and email. I haven't been called back in 24hrs - like they said or received a message or email from anyone at my local location. Maybe this will get their attention Update...I just read through most of the reviews here and it sure seems like the further back I go, the better yall get. Maybe your newer people are giving yall a bad name? Just an observation"
Sunny Lockwood via Google
Best Pest Control Companies in Springfield, MO
Other Exterminators in Arma, MO