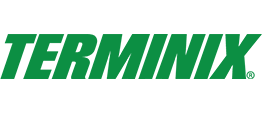 Terminix of Denton, KS
Terminix of Denton, KS
5604 Sw Topeka Blvd, Suite A, Topeka, KS 66609
Our Rating: 9
Read Our Full Review
Highly specialized in Pests & Termites while offering a industry leading Termite Bond & Guarantee.
Available 24/7 support over the phone for all pest issues.
With 90 years of experience, Terminix is one of the largest and longest running pest control companies.
10,000+ team members and expertly trained technicans.
Zip Codes Covered by Terminix of Denton, KS
66017
66424
66532
66035
66041
66439
66094
66058
66434
66016
64451
66527
66023
66552
66060
66425
66516
64470
66515
66088
66097
66534
66436
66550
66419
66416
66066
66509
66428
66054
66070
66522
66540
66408
66440
66512
66538
66417
Solutions for Common, Hard-to-Kill Pests
Terminix offers pest solutions for your most common home invaders, including termites, cockroaches, ants, and bed bugs. For the hard-to-kill pests, technicians know how to get to the root of the problem to keep them coming back for good.
Keeping Costs Low
Terminix technicians are dedicated to keeping costs low for their customers. This means you'll receive satisfaction guarantees, effective solutions, and helpful initiatives like free inspections.
Bed Bug Control and Treatment
Bed bugs are one of the most difficult and hazardous home pests, but Terminix has developed innovative solutions to prevent and eradicate. Ask your closest branch today about offers like their RapidFreeze solutions, which eliminate the bugs without toxic chemicals or pesticides.
Visitor Review
Very Good
Based on 85 reviews around the web
This branch ranks th out of pest control companies serving this zip code.
This branch ranks in top 0% of all pest control companies serving this zip code.
Most Recent Reviews
"Again the exterior services are a 10 but the interior services are a different division of Terminix and haven't been worth a 10 originally this division of the company was good at the beginning but has changed in my opinion. In this review of the work needs to be divided into the different departments and ratings of the different people who are doing the work that's individually done and you can not be grouped into one !"
Wayne Alumbaugh via Google
"My technician has been great with regard to communications and service. He has always gone above and beyond to make sure that I know when he will be here, what he will/has done and always invites me to let him know if there is any special attention I need, regarding pests."
Bruce Dial via Google
"The person who provided the estimate was kind and very professional. He also provided good information and followed up with us."
Ana De La Cruz via Google
Other Exterminators in Denton, KS