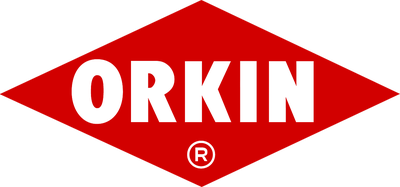 Call (855) 833-7518 to verify service in your area.
About Orkin
Otto Orkin started a door-to-door rat poison business in 1901, and then expanded into a full-fledged exterminator business. In many ways, Orkin made pest control the professional service it is today. With a national reach and a solid reputation for highly trained and effective technicians, Orkin has earned its place at the top of a competitive industry.
Our Rating
One of the first companies to offer professional pest control services, Orkin has served America for over a century. In that time, the company has expanded into nearly every state and has built up a full range of pest control services. Orkin has also led the industry in training—its technicians are professionals with hundreds of classroom hours under their belts—and in research on the most effective approaches in pest control. These features combine to make Orkin a reliable choice in almost every area of the country.
Reliability: 9.5 / out of 10
Features & Services: 9.7 / out of 10
Customer Service & Reviews: 8.5 / out of 10
Our mission is to help you make the best choices for keeping your home safe and pest-free. In order to do so, we accept affiliate commissions from some of the companies mentioned on this site. This allows us to keep our services free, while never implementing bias or letting compensation affect our reviews. Read our Advertising Policy for more information.
Find a Pest Control Company Near You
Reliability
Orkin has a well-deserved reputation as the pest control company with the highest industry standard of technician training programs. Among online reviews, the vast majority of customers were happy with their technician's friendliness and professionalism, with relatively few complaints about the effectiveness of Orkin's treatments, or about pest control problems going unsolved. Considering the number of offices it runs, the number of regions and environments it serves, and the broad array of pests it treats for, Orkin's track record among reviewers and customers has to be regarded as exceptional.
Our Rating: 9.5 / out of 10
Pro
Orkin technicians are—in line with the company's reputation—routinely praised for their professionalism and knowledge..
Con
Some clients felt that the size of the company led it to deemphasize customer service. 
Features & Services Provided
Orkin provides treatments for all common household pests, and in fact offers treatments for as long a list of pests as any of its competitors, in keeping with its role as an industry leader. The company also provides wildlife management services—and has expanded into insulation and moisture control services as a natural outgrowth of its core services. Orkin relies heavily on its AIM approach with every service it offers, and also relies on intensive training of technicians and a staff of entomologists and other experts to maintain quality. Finally, its money-back guarantee stands out among its competitors.
Our Rating: 9.7 / out of 10
Pro
Orkin is an industry leader in technician education, putting each of its front-line employees through 160 hours of classroom education on pest control within their first year.
Con
While many companies are moving toward "green" pest control strategies, Orkin doesn't exhibit as strong a commitment as some of its competitors.
Here are some of the highlights of Orkin's products and services:
Technician training. Orkin leads the industry in across-the-board technician education. The company trains from its state-of-the-art Rollins Learning Center in Atlanta, where Orkin technicians spend their first year taking 160 hours of classroom, computer-based, and simulation training. This is twice what many other companies require and helps ensure that pest control professionals have a full understanding of any pest they may encounter.
Treats an industry-leading list of pests. Orkin offers protection from the largest number of pests to be found. In addition, Orkin offers wildlife management services to take care of issues related to bats, squirrels, and raccoons.
Innovative and science-based treatments. Orkin has partnered with a number of research organizations, including the CDC, to research new treatments and come up with new pest control approaches. In addition, the company keeps biologists, entomologists, and other scientists on staff to continually improve its pest strategies.
Integrated pest management. Orkin's Integrated Pest Management approach allows it to treat pests in one of the most environmentally friendly ways possible. This green pest control reduces the number of harmful chemicals that are used around your house and released into the environment, and it's also known as being extremely effective for targeting the root cause of infestations.
The AIM approach. Orkin touts its AIM approach, which stands for Assess, Implement, and Monitor. In practice AIM allows Orkin it to clearly define for the homeowner what the problem is, how Orkin will treat for the problem, and how it will make sure that the problem won't recur.
30-Day Satisfaction Guarantee. Orkin's 30-day satisfaction guarantee means that it will retreat a property for free if the pest problem cannot be solved the first time around, and will refund its fee at the end of a 30-day period if necessary. Orkin even offers to pay a competitor to service the property if a customer is unsatisfied with its service.
Additional services. As a natural extension of its focus on pest control, Orkin offers insulation services that include installing its proprietary insulation and simultaneous inspection and remediation for gaps or other household flaws that allow air-conditioned air to escape and pests to enter. In addition, Orkin offers a moisture control service that can reduce moisture in the home and prevent any moisture-related structural damage and pest infestations.
Customer Support & Reviews
As might be expected, given the company's commitment to training, online reviews indicated that the vast majority of Orkin's customers were happy with their technicians, finding them punctual, professional, and highly knowledgeable about a range of pest issues. Some customers noted problems in communication between Orkin's call centers and the technicians in the field, but at the same time, customers were impressed with the company's persistence in dealing with the pest problems that had plagued their homes.
Our Rating: 8.5 / out of 10
Pro
The majority of Orkin's online reviews show that customers are happy with their technicians' friendliness, punctuality and knowledge when it came to their pest control service.
Con
Some online reviewers faulted communication between office staff and field technicians.
"We've had a terrible problem in our building for the past 16 years, since it was first built. You name the product, and we probably tried it to get rid of the ants. Last year, we interviewed three different pest control companies to see which one we want to go with to finally (hopefully) be rid of the ants. We selected Orkin, and it was one of the best decisions we've made!" – Kathy, Portland, Maine
Cost
Comparing pest control costs can be difficult, given how pest control issues can vary based on the particulars of the affected property, the region it's in, and the type of pest involved. For that reason, it's important that companies provide initial estimates to allow consumers to compare prices particular to their needs. Orkin provides a free estimate, but doesn't necessarily offer a free initial inspection, unlike some of the company's competitors. On the other hand, Orkin's 30-day satisfaction guarantee stands out in the industry: not many companies offer to pay a competitor to fix a problem that they couldn't  resolve, and that suggests that Orkin is confident in the value of their services and in their customers' satisfaction.
Our Rating: 9 / out of 10
Pro
Orkin does offer free consultations, which can help lower overall costs for customers.
Con
Some customers found Orkin's prices to be on the high end of estimates they received.
Conclusion
Orkin is a household name in pest control, and for good reason. Its extensive technician training and service catalog ensure that no matter your problem, its technicians will be able to resolve it and get to the root cause. Orkin also stands out for its commitment to research and to continually improving its services and strategies. For these reasons, our reviewers have selected Orkin as Best Overall pest control company.
Reliability: 9.5 / out of 10
Features & Services: 9.7 / out of 10
Customer Service & Reviews: 8.5 / out of 10
Find a Pest Control Company Near You