Top Pest Control Providers in South Dakota
Top Pest Control Companies in South Dakota
Household pests carry diseases, and many can damage your home. But before you open your door to a pest control company, you want to be sure your technician will provide courteous, effective treatment, and you want to know that the company will stand behind its work. That's why we've researched and rated the best pest control companies in South Dakota —to make your job easier, and to put you on the road to a pest-free home.
Orkin
2 Branches Serving South Dakota
Orkin has served America for over a century. In that time, the company has expanded into nearly every state and has built up a full range of pest control services. Orkin also leads the industry in training—its technicians are professionals with hundreds of classroom hours under their belts—and in research on the most effective approaches in pest control. This combination of experience, training, and research makes Orkin a reliable choice nationwide. Read more
---
What We Like:
Our reviewers selected Orkin as the Best All-Round pest control company.
Orkin stands out for its proprietary technician training program, which requires its technicians to take 160 hours of pest management classes in their first year.
Orkin is a reliable name to turn to regardless of where you live, with 400 different locations in 46 states.
The company offers one of the broadest pest control portfolios in the industry, offering service for wildlife issues like squirrels and raccoons as well as pest control for insects, arachnids, and rodents.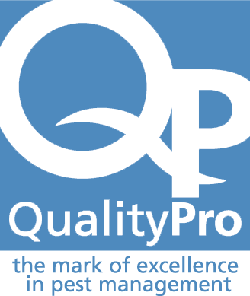 Free Estimate
Get a free quote from Orkin with no obligation. A specialist will contact you as soon as possible.
Money-Back Guarantee
Orkin will get it right, otherwise you'll get a full refund on your last service fee.
Servicing Areas:
Aberdeen, SD
Alcester, SD
Aurora, SD
Avon, SD
Baltic, SD
Beresford, SD
Brandon, SD
Bridgewater, SD
Burbank, SD
Canistota, SD
Canton, SD
Centerville, SD
Chancellor, SD
Chester, SD
Clark, SD
Colman, SD
Colton, SD
Crooks, SD
Davis, SD
Dell Rapids, SD
Dimock, SD
Egan, SD
Elk Point, SD
Fairview, SD
Flandreau, SD
Freeman, SD
Garretson, SD
Gayville, SD
Harrisburg, SD
Hartford, SD
Hudson, SD
Humboldt, SD
Hurley, SD
Irene, SD
Jefferson, SD
Kaylor, SD
Lennox, SD
Lesterville, SD
Lyons, SD
Madison, SD
Marion, SD
Menno, SD
Mission Hill, SD
Monroe, SD
Montrose, SD
North Sioux City, SD
Nunda, SD
Olivet, SD
Parker, SD
Parkston, SD
Ramona, SD
Rapid City, SD
Renner, SD
Rutland, SD
Salem, SD
Scotland, SD
Sioux Falls, SD
Spencer, SD
Springfield, SD
Tabor, SD
Tea, SD
Trent, SD
Tripp, SD
Tyndall, SD
Utica, SD
Valley Springs, SD
Vermillion, SD
Viborg, SD
Volin, SD
Wakonda, SD
Watertown, SD
Wentworth, SD
Winfred, SD
Worthing, SD
Yankton, SD
Terminix
5 Branches Serving South Dakota
Terminix is a front-runner in the pest control industry with a commitment toward eradicating your toughest pest problems, like termites and bed bugs. With a variety of plans to choose from, Terminix is sure to meet your needs in the most efficient way. The company provides a wide service are throughout most of the United States and has options for almost every pest problem. Read more
---
What We Like:
Variety of services for the toughest pest problems so your problem can be solved regardless of your home type or location.
Technicians receive great reviews online for their expertise and commitment to educating customers along the way.
Offers one of the best cost-saving features in the industry with its Termite Bond contract for customers.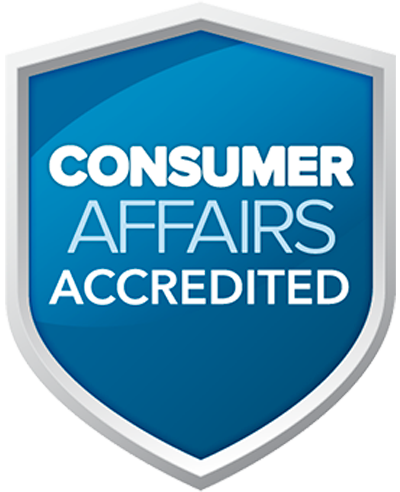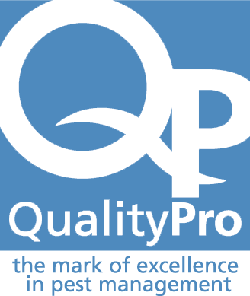 Save $50 On A Terminix Pest Control Plan
Guaranteed protection against pests with the ultimate protection guarantee
Presto-X
1 Branch Serving South Dakota
Presto-X offers a one-stop shop for customers in the Central U.S. through their annual petfree365 program. Once under contract, customers are able to request a variety of services and preventative options that will stop infestations and continually keep them out of the home. Read more
---
What We Like:
Quality Assurance Management program is used to ensure customers are receiving the best service possible
Specialized services for more difficult to rid infestations, such as bed bugs
Eco-friendly options and products that are safe to use around families and pets
HomeTeam Pest Defense
1 Branch Serving South Dakota
Hometeam provides industry-standard service at a great price, leaving its customers satisfied overall with the company's pest control services. Hometeam is also recognized across the industry for its its proprietary Taexx system, which builds pest control into newly constructed homes. Read more
---
What We Like:
The company is most known for working with homebuilders to install and maintain the innovative Taexx pest control system.
HomeTeam provides a 100% service guarantee.
The company also offers a free initial inspection.
Truly Nolen, Inc.
1 Branch Serving South Dakota
Truly Nolen stands out in a crowded marketplace for its focus on environmentally friendly and pet friendly pest control, for its "four seasons" approach (which tailors treatments to seasonal changes in pest problems), and for its commercial pest control and innovative lawn-care services, all backed up by a money-back guarantee. Read more
---
What We Like:
Our reviewers singled out Truly Nolen for the Best Green Offering among national pest control companies.
Because Truly Nolen's treatment products are environmentally friendly and naturally occurring, they're safe for both people and pets. This means you don't have to worry about staying away from your home while it's undergoing treatment.
Truly Nolen's commitment to research and testing have made its natural approaches as effective as commonly used chemical pesticides.
Servicing Areas:
Alexandria, SD
Aurora, SD
Baltic, SD
Brandon, SD
Bridgewater, SD
Brookings, SD
Bruce, SD
Canistota, SD
Canova, SD
Canton, SD
Chancellor, SD
Chester, SD
Colman, SD
Colton, SD
Crooks, SD
Davis, SD
Dell Rapids, SD
Egan, SD
Elkton, SD
Emery, SD
Ethan, SD
Flandreau, SD
Freeman, SD
Fulton, SD
Garretson, SD
Harrisburg, SD
Hartford, SD
Howard, SD
Humboldt, SD
Hurley, SD
Lennox, SD
Lyons, SD
Madison, SD
Marion, SD
Mitchell, SD
Monroe, SD
Montrose, SD
Nunda, SD
Parker, SD
Ramona, SD
Renner, SD
Rutland, SD
Salem, SD
Sioux Falls, SD
Spencer, SD
Tea, SD
Trent, SD
Valley Springs, SD
Volga, SD
Wentworth, SD
White, SD
Winfred, SD
Worthing, SD
Common Pests in South Dakota
Located in the Midwest region of the United States, South Dakota has an interior continental climate. This results in mild summers and extremely cold winters with significant amounts of snowfall. These factors play a key role in the types of pests that are common to the state. As a homeowner, it is important to be prepared for what type of pests may try to invade your home or yard and what kind of problems and damage they can cause.
Though South Dakota is not plagued with termite problems as severe as in many other states, these pests can still become a major issue in the southeastern portion of the state. In this area, the Eastern subterranean termite and the arid-land subterranean termite can both be found. Subterranean termites feed on wood cellulose, which is in the interior part of a wooden structure. This type of termite needs contact with warm, moist soil to survive. Therefore, as they tunnel through your wood, consuming it along the way, they replace the empty spaces with soil. This is especially problematic because the damage is inside the wood and cannot be easily seen. Often, by the time termites are discovered they have already done thousands of dollars in damage. Wooden foundation under your house, floorboards, and trim are all commonly attacked by these pests.
The boxelder bug is another very well known pest in South Dakota. Per their namesake, these bugs primarily feed on the seeds of the boxelder tree. However, they can also be found on many other types of plants and trees common in the state. Though these bugs start out as an outdoor problem, in the fall and winter, they often move inside to escape the cold temperatures. It's no secret that any bugs inside your home are considered a nuisance, but the boxelder bug is harmless. Many argue that the most effective way to prevent problems from these pests is to remove their source of food from around your home; boxelder trees or other plants they feed off of. However, this isn't necessarily the most desirable course of action, which is why pest control companies offer treatment plans to help you avoid any problems resulting from these pests.
The stink bug is a recent pest problem in South Dakota, arriving in the United States from parts of Asia a little over a decade ago. While it started out as a rare sighting in the late '90s, it has become much more prevalent in many states around the country. The stink bug can be very destructive to crops, but inside the home it is mostly just a nuisance. These bugs enter the home during the fall and winter to avoid the cold temperatures. The most irritating aspect of the stink bug is just what you would imagine; its smell. These critters have a unique defense mechanism that allows them to release an odor when threatened or aggravated. While it may be unpleasant, it is harmless to humans.
Pantry pests are another household problem in South Dakota, as various types of beetles invade packaged goods. The confused flour beetle is a small, brownish-red insect that can infest your pantry. These pests are commonly found in beans, cereals and flour. Confused flour beetles can reproduce inside your household foods and will then spread to other parts of your kitchen in search of additional items to consume. Conversely, carpet beetles prefer to feed on animal skins and furs. In your home, food for carpet beetles can come in a variety of forms, from dead insects to fur clothes. The larvae of carpet beetles are the ones that cause the damage, not the adults. These are just a few of the types of beetles that you may encounter in your South Dakota home, and prevention and treatment services are the best way to protect against these pests.
Other common pests in South Dakota include cockroaches, spiders, ants and stinging insects. No matter what type of pest problem you are facing, Pest control companies will work with you on an individual basis to devise a safe and effective treatment plan to keep you and your family pest free.