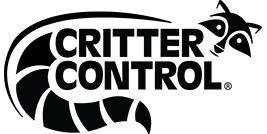 Critter Control of Nashville, TN
Critter Control of Nashville, TN
Nashville, TN 37211
Our Rating: 7.5
Read Our Full Review
Industry leader in humane wildlife management trapping and removal.
Offers attic cleanup, remediation, and property damage repair due to animals.
Animal exclusion.
Trained to remove all wildlife from birds to alligators.
Best Pest Control Companies in Nashville, TN
More Areas Covered by Critter Control of Nashville, TN
Antioch, TN
Brentwood, TN
Madison, TN
Nolensville, TN
La Vergne, TN
Hermitage, TN
Franklin, TN
Old Hickory, TN
Smyrna, TN
Mount Juliet, TN
Arrington, TN
Whites Creek, TN
Goodlettsville, TN
Joelton, TN
College Grove, TN
Murfreesboro, TN
Thompsons Station, TN
Ridgetop, TN
Eagleville, TN
Lebanon, TN
Fairview, TN
Rockvale, TN
Greenbrier, TN
Gladeville, TN
Norene, TN
Lascassas, TN
White House, TN
Fosterville, TN
Christiana, TN
Springfield, TN
Milton, TN
Watertown, TN
Readyville, TN
Cross Plains, TN
Primm Springs, TN
Auburntown, TN
Leading Wildlife Control Company
With a focus on humane trapping and removal services for both residential and commercial properties, Critter Control is a reliable name in the industry. Critter Control provides a variety of services including wildlife relocation, animal removal, animal damage repair, and wildlife exclusion and prevention from technicians with the expertise to best manage your issue.
Financing Options Available
Critter Control stands out in the industry for offering financing options to its customers. Explore options for payment plans and loans to ensure nothing gets in the way of the wildlife control you need.
Extensive Pest Portfolio
Many pest issues homeowners face are best left to professionals to handle, including wildlife such as beavers, moles, opossums, and foxes. Critter Control's technicians are experienced in a wide-range of both common and more unusual nuisance wildlife management services in addition to providing specialized services for pests such as raccoons, rats, and bats.
Visitor Review
Very Good
Based on 69 reviews around the web
This branch ranks 22nd out of 35 pest control companies serving this zip code.
This branch ranks in top 63% of all pest control companies serving this zip code.
Most Recent Reviews
"Critter Control is a very professional responsive and reliable company to work with. They have provided multiple pest control and "critter control" services for our property over the last year. Leif fee is prompt, reliable, thorough and provide service above and beyond answering any and all questions regardless of how minor or elementary they must seem to him! He is great and the company is great! I highly recommend them! I don't do a tremendous amount of that these days!!"
Missica F. via Google
"We are exceptionally pleased with your professionalism and prompt response"
John A. B. via Google
"Definitely appreciate the effort in making sure that baits are all in proper condition and reported properly if there are any new issues!!!"
Katina K. via Google
Best Pest Control Companies in Nashville, TN
Other Exterminators in Nashville, TN