Top Pest Control Providers in Montana
Top Pest Control Companies in Montana
Household pests carry diseases, and many can damage your home. But before you open your door to a pest control company, you want to be sure your technician will provide courteous, effective treatment, and you want to know that the company will stand behind its work. That's why we've researched and rated the best pest control companies in Montana —to make your job easier, and to put you on the road to a pest-free home.
Orkin
1 Branch Serving Montana
Orkin has served America for over a century. In that time, the company has expanded into nearly every state and has built up a full range of pest control services. Orkin also leads the industry in training—its technicians are professionals with hundreds of classroom hours under their belts—and in research on the most effective approaches in pest control. This combination of experience, training, and research makes Orkin a reliable choice nationwide. Read more
---
What We Like:
Our reviewers selected Orkin as the Best All-Round pest control company.
Orkin stands out for its proprietary technician training program, which requires its technicians to take 160 hours of pest management classes in their first year.
Orkin is a reliable name to turn to regardless of where you live, with 400 different locations in 46 states.
The company offers one of the broadest pest control portfolios in the industry, offering service for wildlife issues like squirrels and raccoons as well as pest control for insects, arachnids, and rodents.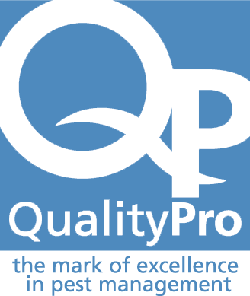 Free Estimate
Get a free quote from Orkin with no obligation. A specialist will contact you as soon as possible.
Money-Back Guarantee
Orkin will get it right, otherwise you'll get a full refund on your last service fee.
Servicing Areas:
Aberdeen, ID
Aberdeen, SD
Aberdeen, WA
Abie, NE
Absarokee, MT
Acme, WA
Adams, NE
Adams, OR
Addy, WA
Adna, WA
Adrian, OR
Afton, WY
Agness, OR
Airway Heights, WA
Albany, OR
Alberton, MT
Albin, WY
Albion, ID
Albion, NE
Alcester, SD
Alcova, WY
Alda, NE
Alexandria, NE
Allegany, OR
Allen, NE
Allyn, WA
Alma, NE
Almo, ID
Alpine, UT
Alpine, WY
Alsea, OR
Alta, WY
Altamont, UT
Alvadore, OR
Alvo, NE
Amanda Park, WA
Amargosa Valley, NV
Amboy, WA
American Falls, ID
American Fork, UT
Ames, NE
Amherst, NE
Amity, OR
Anaconda, MT
Anacortes, WA
Aneth, UT
Angora, NE
Anselmo, NE
Ansley, NE
Antelope, OR
Arapahoe, NE
Arapahoe, WY
Arbon, ID
Arcadia, NE
Arch Cape, OR
Archer, NE
Arco, ID
Ariel, WA
Arimo, ID
Arlee, MT
Arlington, NE
Arlington, WA
Arminto, WY
Arnold, NE
Arock, OR
Ashford, WA
Ashland, NE
Ashland, OR
Ashton, ID
Ashton, NE
Astoria, OR
Athena, OR
Athol, ID
Atlanta, ID
Atlanta, NE
Atomic City, ID
Auburn, NE
Auburn, WA
Auburn, WY
Aumsville, OR
Aurora, NE
Aurora, OR
Aurora, SD
Aurora, UT
Austin, NV
Avoca, NE
Avon, SD
Axtell, NE
Axtell, UT
Ayr, NE
Azalea, OR
Bainbridge Island, WA
Bairoil, WY
Baker City, OR
Baltic, SD
Bancroft, ID
Bancroft, NE
Bandon, OR
Banks, ID
Banks, OR
Banner, WY
Baring, WA
Barneston, NE
Bartlett, NE
Bartley, NE
Basalt, ID
Basin, MT
Battle Creek, NE
Battle Ground, WA
Bay Center, WA
Bay City, OR
Bayview, ID
Bear River City, UT
Beatrice, NE
Beatty, NV
Beatty, OR
Beaver City, NE
Beaver Crossing, NE
Beaver, OR
Beaver, UT
Beaver, WA
Beavercreek, OR
Beaverton, OR
Bedford, WY
Bee, NE
Beemer, NE
Belden, NE
Belfair, WA
Belgrade, MT
Belgrade, NE
Bellevue, ID
Bellevue, NE
Bellevue, WA
Bellingham, WA
Bellwood, NE
Belt, MT
Belvidere, NE
Bend, OR
Benedict, NE
Bennet, NE
Bennington, NE
Benton City, WA
Beresford, SD
Bern, ID
Bertrand, NE
Beverly, WA
Bicknell, UT
Big Arm, MT
Big Horn, WY
Big Piney, WY
Big Sandy, MT
Big Sky, MT
Bigfork, MT
Billings, MT
Bingham Canyon, UT
Bismarck, ND
Blachly, OR
Black Diamond, WA
Black Eagle, MT
Blackfoot, ID
Bladen, NE
Blaine, WA
Blair, NE
Blanding, UT
Bliss, ID
Blodgett, OR
Bloomington, ID
Bloomington, NE
Blue Diamond, NV
Blue Hill, NE
Blue River, OR
Blue Springs, NE
Bluebell, UT
Bluff, UT
Bly, OR
Boelus, NE
Boise, ID
Bonanza, OR
Bondurant, WY
Bonner, MT
Bonney Lake, WA
Boring, OR
Bosler, WY
Bothell, WA
Boulder City, NV
Boulder, MT
Bountiful, UT
Bow, WA
Box Elder, MT
Boyd, MT
Boys Town, NE
Bozeman, MT
Bradshaw, NE
Brady, MT
Brady, NE
Brainard, NE
Brandon, SD
Bremerton, WA
Brewster, WA
Bridal Veil, OR
Bridger, MT
Bridgewater, SD
Brigham City, UT
Brightwood, OR
Brinnon, WA
Broadbent, OR
Broadwater, NE
Brock, NE
Brogan, OR
Broken Bow, NE
Brookings, OR
Brothers, OR
Browning, MT
Brownstown, WA
Brownsville, OR
Brownville, NE
Bruneau, ID
Bruning, NE
Bruno, NE
Brush Prairie, WA
Buckley, WA
Bucoda, WA
Buena, WA
Buffalo, WY
Buford, WY
Buhl, ID
Bunkerville, NV
Burbank, SD
Burbank, WA
Burchard, NE
Burley, ID
Burley, WA
Burlington, WA
Burns, OR
Burns, WY
Burr, NE
Burton, WA
Burwell, NE
Butte Falls, OR
Butte, MT
Buxton, OR
Byron, NE
Cache Junction, UT
Cairo, NE
Cal Nev Ari, NV
Caldwell, ID
Caliente, NV
Callaway, NE
Camano Island, WA
Camas Valley, OR
Camas, WA
Cambridge, ID
Camp Murray, WA
Camp Sherman, OR
Campbell, NE
Canby, OR
Canistota, SD
Cannon Beach, OR
Canton, SD
Canyon Creek, MT
Canyonville, OR
Carbonado, WA
Cardwell, MT
Carey, ID
Carleton, NE
Carlsborg, WA
Carlton, OR
Carmen, ID
Carnation, WA
Carpenter, WY
Carroll, NE
Carrolls, WA
Carson City, NV
Carter, MT
Cascade Locks, OR
Cascade, ID
Cascade, MT
Casper, WY
Castle Rock, WA
Castleford, ID
Cathlamet, WA
Cave Junction, OR
Cedar Bluffs, NE
Cedar Creek, NE
Cedar Rapids, NE
Cedar Valley, UT
Centennial, WY
Centerfield, UT
Centerville, SD
Centerville, UT
Central City, NE
Central Point, OR
Centralia, WA
Ceresco, NE
Challis, ID
Chancellor, SD
Chapman, NE
Charlo, MT
Chattaroy, WA
Chehalis, WA
Chelan Falls, WA
Chelan, WA
Chemult, OR
Cheney, WA
Cheshire, OR
Chester, ID
Chester, NE
Chester, SD
Chester, UT
Chewelah, WA
Cheyenne, WY
Chiloquin, OR
Chimacum, WA
Chinook, MT
Chinook, WA
Choteau, MT
Chugwater, WY
Cinebar, WA
Cisco, UT
Clackamas, OR
Clallam Bay, WA
Clancy, MT
Clark, SD
Clarks, NE
Clarkson, NE
Clarkston, UT
Clarkston, WA
Clatonia, NE
Clatskanie, OR
Clay Center, NE
Clayton, ID
Clayton, WA
Cle Elum, WA
Clearfield, UT
Clearlake, WA
Clearmont, WY
Clearwater, NE
Clifton, ID
Clinton, MT
Clinton, WA
Cloverdale, OR
Coalville, UT
Cobalt, ID
Cocolalla, ID
Cody, WY
Coeur D Alene, ID
Cokeville, WY
Colbert, WA
Colburn, ID
Coleridge, NE
College Place, WA
Colman, SD
Colon, NE
Colton, OR
Colton, SD
Columbia City, OR
Columbia Falls, MT
Columbus, MT
Columbus, NE
Colville, WA
Comstock, NE
Concord, NE
Concrete, WA
Conda, ID
Condon, MT
Connell, WA
Conrad, MT
Conway, WA
Cook, NE
Coos Bay, OR
Copalis Beach, WA
Copalis Crossing, WA
Coquille, OR
Cora, WY
Corbett, OR
Cordova, NE
Corinne, UT
Cornelius, OR
Cornish, UT
Corral, ID
Cortland, NE
Corvallis, MT
Corvallis, OR
Cosmopolis, WA
Cottage Grove, OR
Coulee City, WA
Coulee Dam, WA
Council, ID
Coupeville, WA
Cove, OR
Cowiche, WA
Coyote Springs, NV
Cozad, NE
Crab Orchard, NE
Craig, NE
Crawfordsville, OR
Creswell, OR
Crete, NE
Crooks, SD
Croydon, UT
Crystal Bay, NV
Culver, OR
Curtis, NE
Curtis, WA
Custer, WA
Cut Bank, MT
Dairy, OR
Dakota City, NE
Dallas, OR
Dallesport, WA
Damascus, OR
Danbury, NE
Daniel, WY
Dannebrog, NE
Darrington, WA
Davenport, NE
Davenport, WA
Davey, NE
David City, NE
Davis, SD
Dawson, NE
Daykin, NE
Days Creek, OR
Dayton, ID
Dayton, MT
Dayton, NV
Dayton, OR
Dayton, WA
Dayton, WY
De Borgia, MT
De Witt, NE
Deadwood, OR
Decatur, NE
Declo, ID
Deer Island, OR
Deer Lodge, MT
Deer Park, WA
Dell Rapids, SD
Delta, UT
Deming, WA
Denton, NE
Depoe Bay, OR
Deshler, NE
Detroit, OR
Deweese, NE
Deweyville, UT
Dexter, OR
Diamondville, WY
Dickens, NE
Dietrich, ID
Dillard, OR
Diller, NE
Dillon, MT
Dimock, SD
Dingle, ID
Divide, MT
Dixon, NE
Dodge, NE
Donald, OR
Doniphan, NE
Donnelly, ID
Dorchester, NE
Dorena, OR
Doty, WA
Douglas, NE
Douglas, WY
Dover, ID
Downey, ID
Drain, OR
Draper, UT
Driggs, ID
Du Bois, NE
Dubois, ID
Duchesne, UT
Duckwater, NV
Dugway, UT
Dunbar, NE
Duncan, NE
Dundee, OR
Dupont, WA
Dupuyer, MT
Durkee, OR
Dutch John, UT
Dutton, MT
Duvall, WA
Dwight, NE
Eagle Creek, OR
Eagle Mountain, UT
Eagle Point, OR
Eagle, ID
Eagle, NE
East Helena, MT
East Olympia, WA
East Wenatchee, WA
Easton, WA
Eatonville, WA
Echo, UT
Eddyville, NE
Eddyville, OR
Eden, ID
Eden, UT
Edgar, NE
Edmonds, WA
Edwall, WA
Egan, SD
Elba, NE
Elbe, WA
Elberta, UT
Electric City, WA
Elgin, NE
Elk Creek, NE
Elk Point, SD
Elk, WA
Elkhorn, NE
Elko, NV
Elkton, OR
Ellensburg, WA
Ellis, ID
Elm Creek, NE
Elma, WA
Elmer City, WA
Elmira, OR
Elmo, MT
Elmwood, NE
Elsie, NE
Elsinore, UT
Eltopia, WA
Elwood, NE
Elyria, NE
Emerson, NE
Emigrant, MT
Emmett, ID
Empire, NV
Endicott, NE
Ennis, MT
Enterprise, OR
Enumclaw, WA
Ephraim, UT
Ephrata, WA
Ericson, NE
Estacada, OR
Ethel, WA
Etna, WY
Eugene, OR
Eureka, UT
Eustis, NE
Evanston, WY
Evansville, WY
Everett, WA
Everson, WA
Ewing, NE
Exeter, NE
Fairbury, NE
Fairchild Air Force Base, WA
Fairfield, ID
Fairfield, MT
Fairfield, NE
Fairfield, WA
Fairmont, NE
Fairview, OR
Fairview, SD
Fairview, UT
Fairview, WY
Fall City, WA
Fall Creek, OR
Fallon, NV
Falls City, NE
Falls City, OR
Fargo, ND
Farmington, UT
Farnam, NE
Farson, WY
Farwell, NE
Fayette, UT
Fe Warren Afb, WY
Federal Way, WA
Felt, ID
Ferndale, WA
Fernley, NV
Fielding, UT
Fife, WA
Filer, ID
Filley, NE
Fillmore, UT
Firth, ID
Firth, NE
Fish Haven, ID
Fishtail, MT
Flandreau, SD
Florence, MT
Florence, OR
Floweree, MT
Fordyce, NE
Forest Grove, OR
Forks, WA
Forsyth, MT
Fort Benton, MT
Fort Bridger, WY
Fort Calhoun, NE
Fort Duchesne, UT
Fort Hall, ID
Fort Harrison, MT
Fort Klamath, OR
Fort Shaw, MT
Fort Washakie, WY
Fountain Green, UT
Four Lakes, WA
Fox Island, WA
Franklin, ID
Franklin, NE
Freedom, WY
Freeland, WA
Freeman, SD
Fremont, NE
Frenchtown, MT
Friend, NE
Frontier, WY
Fruitland, ID
Fruitland, UT
Fullerton, NE
Funk, NE
Gabbs, NV
Gales Creek, OR
Gallatin Gateway, MT
Galvin, WA
Garden City, ID
Garden Valley, ID
Gardiner, OR
Gardnerville, NV
Garibaldi, OR
Garland, NE
Garland, UT
Garretson, SD
Garrett, WY
Garrison, UT
Gaston, OR
Gates, OR
Gayville, SD
Geneva, ID
Geneva, NE
Genoa, NE
Genoa, NV
Georgetown, ID
Gering, NE
Gerlach, NV
Gervais, OR
Gibbon, NE
Gibbonsville, ID
Gig Harbor, WA
Gilchrist, OR
Gilead, NE
Gillette, WY
Giltner, NE
Gladstone, OR
Glasgow, MT
Glen, MT
Glenbrook, NV
Glendale, OR
Glendive, MT
Glendo, WY
Gleneden Beach, OR
Glenns Ferry, ID
Glenoma, WA
Glenrock, WY
Glenvil, NE
Glide, OR
Goehner, NE
Gold Bar, WA
Gold Hill, OR
Gooding, ID
Goshen, UT
Gothenburg, NE
Government Camp, OR
Grace, ID
Grafton, NE
Graham, WA
Grand Coulee, WA
Grand Island, NE
Grand Ronde, OR
Grand View, ID
Grandview, WA
Granger, WA
Granger, WY
Granite Canon, WY
Granite Falls, WA
Grant, NE
Grants Pass, OR
Grantsville, UT
Grapeview, WA
Grass Valley, OR
Grayland, WA
Grays River, WA
Great Falls, MT
Greeley, NE
Green River, UT
Green River, WY
Greenacres, WA
Greenbank, WA
Greenleaf, ID
Greenville, UT
Greenwood, NE
Gresham, NE
Gresham, OR
Gretna, NE
Greybull, WY
Grover, WY
Guernsey, WY
Guide Rock, NE
Gunnison, UT
Hadar, NE
Hagerman, ID
Hailey, ID
Haines, OR
Hallam, NE
Halsey, OR
Hamer, ID
Hamilton, MT
Hamilton, WA
Hammett, ID
Hammond, OR
Hampton, NE
Hanna, UT
Hansen, ID
Hansville, WA
Happy Valley, OR
Hardin, MT
Hardy, NE
Harlem, MT
Harper, OR
Harrah, WA
Harrisburg, OR
Harrisburg, SD
Harrison, MT
Hartford, SD
Hartington, NE
Hartline, WA
Harvard, NE
Hastings, NE
Havre, MT
Hayden, ID
Hazard, NE
Hazelton, ID
Heart Butte, MT
Heartwell, NE
Heber City, UT
Hebo, OR
Hebron, NE
Heisson, WA
Helena, MT
Helix, OR
Helper, UT
Henderson, NE
Henderson, NV
Henefer, UT
Herman, NE
Hermiston, OR
Herriman, UT
Hershey, NE
Heyburn, ID
Hickman, NE
Highwood, MT
Hiland, WY
Hildreth, NE
Hill AFB, UT
Hill City, ID
Hillsboro, OR
Hillsdale, WY
Hinckley, UT
Hobart, WA
Hobson, MT
Holbrook, ID
Holden, UT
Holdrege, NE
Holstein, NE
Homedale, ID
Homer, NE
Honeyville, UT
Hood River, OR
Hoodsport, WA
Hooper, NE
Hooper, UT
Hoquiam, WA
Hordville, NE
Horse Creek, WY
Horseshoe Bend, ID
Hoskins, NE
Howe, ID
Howell, UT
Howells, NE
Hubbard, NE
Hubbard, OR
Hubbell, NE
Hudson, SD
Humboldt, NE
Humboldt, SD
Humphrey, NE
Humptulips, WA
Huntington, OR
Huntley, MT
Huntsville, UT
Hurley, SD
Huson, MT
Huston, ID
Hyde Park, UT
Hyrum, UT
Hysham, MT
Ibapah, UT
Idaho City, ID
Idaho Falls, ID
Idanha, OR
Idleyld Park, OR
Ilwaco, WA
Imbler, OR
Imlay, NV
Inavale, NE
Incline Village, NV
Independence, OR
Index, WA
Indian Springs, NV
Indian Valley, ID
Indianola, NE
Indianola, WA
Inkom, ID
Inland, NE
Iona, ID
Irene, SD
Ironside, OR
Irrigon, OR
Irwin, ID
Island Park, ID
Issaquah, WA
Ithaca, NE
Jackson, NE
Jackson, WY
Jacksonville, OR
Jamieson, OR
Jansen, NE
Jean, NV
Jefferson City, MT
Jefferson, OR
Jefferson, SD
Jelm, WY
Jerome, ID
Johnson, NE
Johnstown, NE
Joliet, MT
Jordan Valley, OR
Joyce, WA
Julian, NE
Junction City, OR
Juniata, NE
Juntura, OR
Kalama, WA
Kalispell, MT
Kamas, UT
Kapowsin, WA
Kaycee, WY
Kaylor, SD
Kaysville, UT
Kearney, NE
Keizer, OR
Keller, WA
Kelly, WY
Kelso, WA
Kemmerer, WY
Kenesaw, NE
Kenilworth, UT
Kenmore, WA
Kennard, NE
Kennewick, WA
Keno, OR
Kent, OR
Kent, WA
Kerby, OR
Ketchum, ID
Keyport, WA
Kila, MT
Kimberly, ID
King Hill, ID
Kingston, WA
Kirkland, WA
Kittitas, WA
Klamath Falls, OR
Kootenai, ID
Kuna, ID
La Barge, WY
La Center, WA
La Conner, WA
La Grande, OR
La Grande, WA
La Pine, OR
La Push, WA
La Sal, UT
La Vista, NE
Lacey, WA
Laclede, ID
Lafayette, OR
Lagrange, WY
Lake Fork, ID
Lake Oswego, OR
Lake Powell, UT
Lake Stevens, WA
Lakebay, WA
Lakeside, MT
Lakeside, OR
Lakewood, WA
Lander, WY
Langley, WA
Langlois, OR
Laramie, WY
Las Vegas, NV
Latah, WA
Laughlin, NV
Laurel, MT
Laurel, NE
Lava Hot Springs, ID
Lawrence, NE
Layton, UT
Leadore, ID
Leamington, UT
Leavenworth, WA
Lebam, WA
Lebanon, NE
Lebanon, OR
Ledger, MT
Lehi, UT
Leigh, NE
Lemhi, ID
Lennox, SD
Lesterville, SD
Letha, ID
Levan, UT
Lewiston, NE
Lewiston, UT
Lewistown, MT
Lewisville, ID
Lexington, NE
Liberty Lake, WA
Liberty, NE
Lilliwaup, WA
Lincoln City, OR
Lincoln, NE
Lindon, UT
Lindsay, NE
Linwood, NE
Litchfield, NE
Little America, WY
Littlerock, WA
Livingston, MT
Loa, UT
Logan, UT
Logandale, NV
Logsden, OR
Lolo, MT
Loma, MT
Lonetree, WY
Long Beach, WA
Longbranch, WA
Longmire, WA
Longview, WA
Loomis, NE
Loon Lake, WA
Lorane, OR
Lorton, NE
Louisville, NE
Loup City, NE
Lovell, WY
Lovelock, NV
Lowell, OR
Lowman, ID
Lummi Island, WA
Lusk, WY
Lyle, WA
Lyman, WA
Lyman, WY
Lynden, WA
Lynnwood, WA
Lyons, NE
Lyons, OR
Lyons, SD
Mabton, WA
Mackay, ID
Macks Inn, ID
Macy, NE
Madison, NE
Madison, SD
Madras, OR
Madrid, NE
Magna, UT
Magnet, NE
Malad City, ID
Malcolm, NE
Malin, OR
Malmo, NE
Malmstrom A F B, MT
Malone, WA
Malta, ID
Malta, MT
Manchester, WA
Manhattan, MT