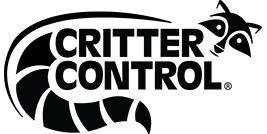 Critter Control of Miami, FL
Critter Control of Miami, FL
5195 NW 7th Ave., Miami, FL 33166
Our Rating: 7.5
Read Our Full Review
Industry leader in humane wildlife management trapping and removal.
Offers attic cleanup, remediation, and property damage repair due to animals.
Animal exclusion.
Trained to remove all wildlife from birds to alligators.
Best Pest Control Companies in Miami, FL
More Areas Covered by Critter Control of Miami, FL
Hialeah, FL
Miami Beach, FL
Coral Gables, FL
Opa Locka, FL
Miami Gardens, FL
Hollywood, FL
Key Biscayne, FL
North Miami Beach, FL
Pembroke Pines, FL
Hallandale, FL
Fort Lauderdale, FL
Dania, FL
Homestead, FL
Plantation, FL
Pompano Beach, FL
Coral Springs, FL
Margate, FL
Coconut Creek, FL
Deerfield Beach, FL
Leading Wildlife Control Company
With a focus on humane trapping and removal services for both residential and commercial properties, Critter Control is a reliable name in the industry. Critter Control provides a variety of services including wildlife relocation, animal removal, animal damage repair, and wildlife exclusion and prevention from technicians with the expertise to best manage your issue.
Financing Options Available
Critter Control stands out in the industry for offering financing options to its customers. Explore options for payment plans and loans to ensure nothing gets in the way of the wildlife control you need.
Extensive Pest Portfolio
Many pest issues homeowners face are best left to professionals to handle, including wildlife such as beavers, moles, opossums, and foxes. Critter Control's technicians are experienced in a wide-range of both common and more unusual nuisance wildlife management services in addition to providing specialized services for pests such as raccoons, rats, and bats.
Best Pest Control Companies in Miami, FL
Other Exterminators in Miami, FL