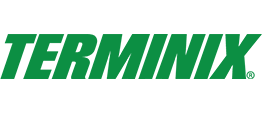 Terminix of Lincoln, CA
Terminix of Lincoln, CA
1168 W National Dr, Suite 70, Sacramento, CA 95834
Our Rating: 9
Read Our Full Review
Highly specialized in Pests & Termites while offering a industry leading Termite Bond & Guarantee.
Available 24/7 support over the phone for all pest issues.
With 90 years of experience, Terminix is one of the largest and longest running pest control companies.
10,000+ team members and expertly trained technicans.
Zip Codes Covered by Terminix of Lincoln, CA
95648
95663
95681
95658
95677
95650
95692
95602
95674
95746
Solutions for Common, Hard-to-Kill Pests
Terminix offers pest solutions for your most common home invaders, including termites, cockroaches, ants, and bed bugs. For the hard-to-kill pests, technicians know how to get to the root of the problem to keep them coming back for good.
Keeping Costs Low
Terminix technicians are dedicated to keeping costs low for their customers. This means you'll receive satisfaction guarantees, effective solutions, and helpful initiatives like free inspections.
Bed Bug Control and Treatment
Bed bugs are one of the most difficult and hazardous home pests, but Terminix has developed innovative solutions to prevent and eradicate. Ask your closest branch today about offers like their RapidFreeze solutions, which eliminate the bugs without toxic chemicals or pesticides.
Visitor Review
Excellent
Based on 634 reviews around the web
This branch ranks 16th out of 20 pest control companies serving this zip code.
This branch ranks in top 80% of all pest control companies serving this zip code.
Most Recent Reviews
"I just moved to a rural area outside of Olivehurst and was in need of a good pest control service. Terminix seemed like a great idea due to there..."
Mayra M. via Yelp
"We've been extremely happy with our service. We have two very pampered indoor cats and they listen to our concerns regarding treatment options and work with us to find what's best. Always considerate and professional."
Erin Countryman via Google
"I have Terminex protecting my property from termites. Their system works and it's quite simple. Every year the last 7 years or so, a technician comes over to check the stations and see if there's any termite activities going on. They are always on time. I like Cody Clarke of all the technicians who had done the inspection. He has always done everything by the book. Text me 1 hour before he arrives, Text me immediately after he's done and send me the report soon thereafter. He is respectful and professional. I feel my place is well protected."
Gerardo Toribio via Google
Other Exterminators in Lincoln, CA