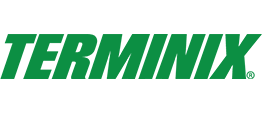 Terminix of Bridgeview, IL
Terminix of Bridgeview, IL
655 W Grand Ave, Suite 150, Elmhurst, IL 60126
Our Rating: 9
Read Our Full Review
Highly specialized in Pests & Termites while offering a industry leading Termite Bond & Guarantee.
Available 24/7 support over the phone for all pest issues.
With 90 years of experience, Terminix is one of the largest and longest running pest control companies.
10,000+ team members and expertly trained technicans.
Zip Codes Covered by Terminix of Bridgeview, IL
60455
60455
60458
60501
60534
60525
60513
60558
60546
60402
60526
60804
60514
60521
60521
60155
60561
60154
60130
60153
60559
60301
60527
60162
60104
60305
60163
60165
60160
60515
60707
60126
60171
60181
60148
60131
60176
60706
Solutions for Common, Hard-to-Kill Pests
Terminix offers pest solutions for your most common home invaders, including termites, cockroaches, ants, and bed bugs. For the hard-to-kill pests, technicians know how to get to the root of the problem to keep them coming back for good.
Keeping Costs Low
Terminix technicians are dedicated to keeping costs low for their customers. This means you'll receive satisfaction guarantees, effective solutions, and helpful initiatives like free inspections.
Bed Bug Control and Treatment
Bed bugs are one of the most difficult and hazardous home pests, but Terminix has developed innovative solutions to prevent and eradicate. Ask your closest branch today about offers like their RapidFreeze solutions, which eliminate the bugs without toxic chemicals or pesticides.
Visitor Review
Very Good
Based on 256 reviews around the web
This branch ranks 3rd out of 4 pest control companies serving this zip code.
This branch ranks in top 75% of all pest control companies serving this zip code.
Most Recent Reviews
"We use them on a regular ongoing basis every month"
Thomas Place Orland Park via Google
"Terminix company is horrible service , took one hour thirty minute to answer my phone , A lot of time automatic turned up my phone . Did not show up for appointment , made me waiting for two days , they are super liers super bad technician , super bad customer service , terrible , terrible....... ??????...."
Brandon Duong via Google
"The neighbor put cement blocks all over their yard. Now it's all an ant farm and I haven't seen an ant in weeks."
Jess Mason via Google
Other Exterminators in Bridgeview, IL