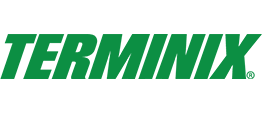 Terminix of Bridgewater, MI
Terminix of Bridgewater, MI
12625 E Grand River Rd, Brighton, MI 48116
Our Rating: 9
Read Our Full Review
Highly specialized in Pests & Termites while offering a industry leading Termite Bond & Guarantee.
Available 24/7 support over the phone for all pest issues.
With 90 years of experience, Terminix is one of the largest and longest running pest control companies.
10,000+ team members and expertly trained technicans.
Zip Codes Covered by Terminix of Bridgewater, MI
48115
48158
49236
48176
48103
48118
48160
48130
49263
48197
49240
48190
49230
48191
48189
48189
48143
48169
48111
48137
48178
48175
49233
48170
49261
49285
48114
48165
48184
48167
48374
48393
48843
48380
48353
48390
48331
48836
Solutions for Common, Hard-to-Kill Pests
Terminix offers pest solutions for your most common home invaders, including termites, cockroaches, ants, and bed bugs. For the hard-to-kill pests, technicians know how to get to the root of the problem to keep them coming back for good.
Keeping Costs Low
Terminix technicians are dedicated to keeping costs low for their customers. This means you'll receive satisfaction guarantees, effective solutions, and helpful initiatives like free inspections.
Bed Bug Control and Treatment
Bed bugs are one of the most difficult and hazardous home pests, but Terminix has developed innovative solutions to prevent and eradicate. Ask your closest branch today about offers like their RapidFreeze solutions, which eliminate the bugs without toxic chemicals or pesticides.
Visitor Review
Very Good
Based on 102 reviews around the web
This branch ranks th out of pest control companies serving this zip code.
This branch ranks in top 0% of all pest control companies serving this zip code.
Most Recent Reviews
"Zach is extremely courteous and professional -- a real credit to your company. Thank you!"
Andrew Port via Google
"my regular service technician, Earl, is amazing! I also like the automated services for communication, scheduling, etc."
Dan Chatfield via Google
"Very speedy response and service set up. Nathan was very friendly and explained expectations for our wasp problem."
Aliisa Bodker via Google