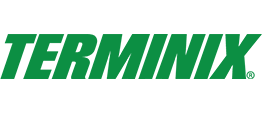 Terminix of Alpha, OH
Terminix of Alpha, OH
8609 N Dixie Dr, Suite A, Dayton, OH 45414
Our Rating: 9
Read Our Full Review
Highly specialized in Pests & Termites while offering a industry leading Termite Bond & Guarantee.
Available 24/7 support over the phone for all pest issues.
With 90 years of experience, Terminix is one of the largest and longest running pest control companies.
10,000+ team members and expertly trained technicans.
Best Pest Control Companies in Dayton, OH
Zip Codes Covered by Terminix of Alpha, OH
45301
45385
45305
45324
45384
45414
45387
45370
45323
45341
45314
45319
45335
45377
45344
45164
45307
45502
45371
45315
45315
45345
45349
45325
45309
45372
45383
45389
45166
45354
45312
45169
45373
45339
45361
45381
45378
45337
Solutions for Common, Hard-to-Kill Pests
Terminix offers pest solutions for your most common home invaders, including termites, cockroaches, ants, and bed bugs. For the hard-to-kill pests, technicians know how to get to the root of the problem to keep them coming back for good.
Keeping Costs Low
Terminix technicians are dedicated to keeping costs low for their customers. This means you'll receive satisfaction guarantees, effective solutions, and helpful initiatives like free inspections.
Bed Bug Control and Treatment
Bed bugs are one of the most difficult and hazardous home pests, but Terminix has developed innovative solutions to prevent and eradicate. Ask your closest branch today about offers like their RapidFreeze solutions, which eliminate the bugs without toxic chemicals or pesticides.
Visitor Review
Very Good
Based on 220 reviews around the web
This branch ranks 2nd out of 2 pest control companies serving this zip code.
This branch ranks in top 100% of all pest control companies serving this zip code.
Most Recent Reviews
"I was impressed form the start of the first conversation I had with company when contacting them. It wasnt a long conversation and got to point of asking my problem and whay they could do to help. I expressed my concerns about ants and they were able to schedule me that day and come take care of my problem. Their tech (Josh) great guy called ahead and was on time to do the work. He got right to it and got it done. Just a day later I seen no signs of the ants anymore. Very impressive from beginning to end and will keep them working for our home."
Tim Stacey via Google
"Killer service"
Charles Roberts via Google
"Just got home from treatment hopefully everything goes well"
Joyce Shaffer via Google
Best Pest Control Companies in Dayton, OH
Other Exterminators in Alpha, OH