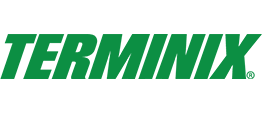 Terminix of Bradner, OH
Terminix of Bradner, OH
6541 Weatherfield Ct, Maumee, OH 43537
Our Rating: 9
Read Our Full Review
Highly specialized in Pests & Termites while offering a industry leading Termite Bond & Guarantee.
Available 24/7 support over the phone for all pest issues.
With 90 years of experience, Terminix is one of the largest and longest running pest control companies.
10,000+ team members and expertly trained technicans.
Best Pest Control Companies in Maumee, OH
Zip Codes Covered by Terminix of Bradner, OH
43406
43457
43466
43450
43467
43431
43435
43469
43451
43443
44841
43437
44830
43407
44817
43402
43441
43414
44815
43413
43463
43442
43416
43462
43430
45872
44809
44804
43447
44861
43525
43565
45889
43551
43420
43465
43569
43458
Solutions for Common, Hard-to-Kill Pests
Terminix offers pest solutions for your most common home invaders, including termites, cockroaches, ants, and bed bugs. For the hard-to-kill pests, technicians know how to get to the root of the problem to keep them coming back for good.
Keeping Costs Low
Terminix technicians are dedicated to keeping costs low for their customers. This means you'll receive satisfaction guarantees, effective solutions, and helpful initiatives like free inspections.
Bed Bug Control and Treatment
Bed bugs are one of the most difficult and hazardous home pests, but Terminix has developed innovative solutions to prevent and eradicate. Ask your closest branch today about offers like their RapidFreeze solutions, which eliminate the bugs without toxic chemicals or pesticides.
Visitor Review
Very Good
Based on 150 reviews around the web
This branch ranks 2nd out of 2 pest control companies serving this zip code.
This branch ranks in top 100% of all pest control companies serving this zip code.
Most Recent Reviews
"Terminix technician Tim has been really good at taking care of the home and keeping out insects and rodents. He is friendly and always explains what needs to be done and how he took care of protecting the perimeter of the house in addition to the interior spaces that have seen pest activity in the past."
Sahil Sharma via Google
"Absolutely impossible to contact, schedule, or get customer service. I made the HUGE mistake of paying online for service. After paying I was sent a message that somebody would contact me to make an appointment. That didn't happen. I logged into the account but was unable to manage or schedule an appointment. I tried to call their service line but only received automated phone queue. I couldn't reach a representative and they NEVER called back. I also sent several CONTACT messages. They did process the payment immediately even though it says they won't process until service is delivered. I"ve wasted more time just trying to schedule service than can be imagined. Very frustrated. Stay away from this company."
Steven Almendinger via Google
"Absolutely impossible to contact, schedule, or get customer service. I made the HUGE mistake of paying online for service. After paying I was sent a..."
S A. via Yelp
Best Pest Control Companies in Maumee, OH
Other Exterminators in Bradner, OH