Top Pest Control Providers in Hawaii
Great For:
Household Pests
Termite Control
Mice & Rats
Great For:
Termite Inspection
Termite Control
Termite Bonds
Top Pest Control Companies in Hawaii
Household pests carry diseases, and many can damage your home. But before you open your door to a pest control company, you want to be sure your technician will provide courteous, effective treatment, and you want to know that the company will stand behind its work. That's why we've researched and rated the best pest control companies in Hawaii —to make your job easier, and to put you on the road to a pest-free home.
Orkin
2 Branches Serving Hawaii
Orkin has served America for over a century. In that time, the company has expanded into nearly every state and has built up a full range of pest control services. Orkin also leads the industry in training—its technicians are professionals with hundreds of classroom hours under their belts—and in research on the most effective approaches in pest control. This combination of experience, training, and research makes Orkin a reliable choice nationwide. Read more
---
What We Like:
Our reviewers selected Orkin as the Best All-Round pest control company.
Orkin stands out for its proprietary technician training program, which requires its technicians to take 160 hours of pest management classes in their first year.
Orkin is a reliable name to turn to regardless of where you live, with 400 different locations in 46 states.
The company offers one of the broadest pest control portfolios in the industry, offering service for wildlife issues like squirrels and raccoons as well as pest control for insects, arachnids, and rodents.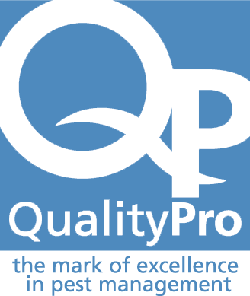 Free Estimate
Get a free quote from Orkin with no obligation. A specialist will contact you as soon as possible.
Money-Back Guarantee
Orkin will get it right, otherwise you'll get a full refund on your last service fee.
Servicing Areas:
Aiea, HI
Camp H M Smith, HI
Captain Cook, HI
Ewa Beach, HI
Fort Shafter, HI
Haiku, HI
Hakalau, HI
Haleiwa, HI
Hana, HI
Hauula, HI
Hawaii National Park, HI
Hawi, HI
Hilo, HI
Holualoa, HI
Honaunau, HI
Honokaa, HI
Honolulu, HI
Honomu, HI
Hoolehua, HI
J B P H H, HI
Kaaawa, HI
Kahuku, HI
Kahului, HI
Kailua Kona, HI
Kailua, HI
Kalaupapa, HI
Kamuela, HI
Kaneohe, HI
Kapaau, HI
Kapolei, HI
Kaunakakai, HI
Keaau, HI
Kealakekua, HI
Keauhou, HI
Kihei, HI
Kualapuu, HI
Kula, HI
Kunia, HI
Kurtistown, HI
Lahaina, HI
Laie, HI
Lanai City, HI
Laupahoehoe, HI
Lihue, HI
M C B H Kaneohe Bay, HI
Makawao, HI
Maunaloa, HI
Mililani, HI
Mountain View, HI
Naalehu, HI
Ninole, HI
Ocean View, HI
Ookala, HI
Paauilo, HI
Pahala, HI
Pahoa, HI
Paia, HI
Papaaloa, HI
Papaikou, HI
Pearl City, HI
Pepeekeo, HI
Pukalani, HI
Puunene, HI
Schofield Barracks, HI
Tripler Army Medical Center, HI
Volcano, HI
Wahiawa, HI
Waialua, HI
Waianae, HI
Waikoloa, HI
Wailuku, HI
Waimanalo, HI
Waipahu, HI
Wake Island, HI
Wheeler Army Airfield, HI
Terminix
7 Branches Serving Hawaii
Terminix is a front-runner in the pest control industry with a commitment toward eradicating your toughest pest problems, like termites and bed bugs. With a variety of plans to choose from, Terminix is sure to meet your needs in the most efficient way. The company provides a wide service are throughout most of the United States and has options for almost every pest problem. Read more
---
What We Like:
Variety of services for the toughest pest problems so your problem can be solved regardless of your home type or location.
Technicians receive great reviews online for their expertise and commitment to educating customers along the way.
Offers one of the best cost-saving features in the industry with its Termite Bond contract for customers.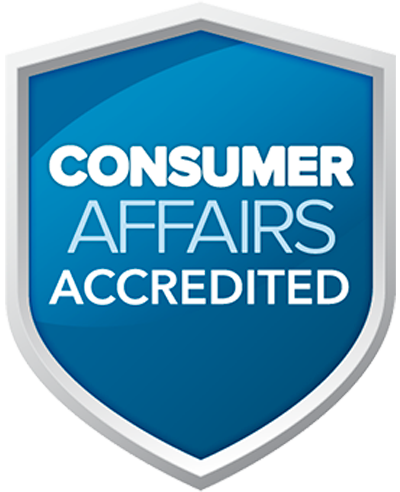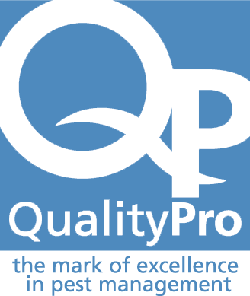 Save $50 On A Terminix Pest Control Plan
Guaranteed protection against pests with the ultimate protection guarantee
Common Pests in Hawaii
Hawaii is clearly a stand-alone state when it comes to climate and terrain. The beautiful coasts and mountains of this region, along with its year-round warm temperatures, bring about a unique array of household pests. Hawaiians may experience many of the common pests associated with the other 49 states such as termites, cockroaches and mosquitoes. However, there are also some other, more unique pests to be aware of including certain species of spiders, frogs, and ants.
In Hawaii, one of the more common spiders is the cane spider, which is sometimes known as the banana spider. This arachnid has a very intimidating appearance with long hairy legs, stretching several inches wide. However, it is actually quite harmless. Though it is venomous, it rarely bites and even when it does so the bite is too small to cause serious harm. Since these spiders feed on other pests such as roaches they can be quite useful, but it is still understandable that most homeowners do not want to suffer the fright of encountering these spiders in your home. Therefore, pest control experts can help you ensure that they stay outside.
A new and growing pest problem in Hawaii is the Coqui frog. This species is originally from Portugal and made its way to Hawaii, where it has become a major concern amongst residents. One of the reasons for its increase in presence is that it has no natural predators on the islands, allowing it to reproduce rapidly. These frogs are problematic for a few reasons. The first is related to the ecosystem of Hawaii, because they consume a vast number of insects and could endanger some native species. The other problem is the loud, annoying noise they create. This is where they become household pests, even keeping people up at night because of their noise.
Another type of frog that can be very problematic for homeowners is the cane toad. This species is primarily a threat to pets because of a toxic substance it releases as a defense mechanism. If a cane toad releases the toxin in close proximity to your animal or if it is eaten by your animal, they will likely die. Pest control companies understand that protecting the four-legged members of your family is a part of pest control and will therefore help you protect your home from these pests.
Hawaii is home to many of the species of ants commonly found throughout the United States such as carpenter, fire and argentine ants. However, the most common ant in Hawaii is the bigheaded ant. These ants create their nests around stumps or under rocks. If these nests are made near your home, they can easily enter through small cracks and become an indoor problem as well. Once, inside your home they will feed off of food products as well as other small insects.
Trying to combat a pest problem in your Hawaii home can be very difficult and time-consuming, which is why exterminators offer professional expertise to meet your needs. With safe, effective treatments you can eliminate your pest problems and keep your home and family safe.