Top Pest Control Providers in Wyoming
Great For:
Termite Inspection
Termite Control
Termite Bonds
Top Pest Control Companies in Wyoming
Household pests carry diseases, and many can damage your home. But before you open your door to a pest control company, you want to be sure your technician will provide courteous, effective treatment, and you want to know that the company will stand behind its work. That's why we've researched and rated the best pest control companies in Wyoming —to make your job easier, and to put you on the road to a pest-free home.
Terminix
1 Branch Serving Wyoming
Terminix is a front-runner in the pest control industry with a commitment toward eradicating your toughest pest problems, like termites and bed bugs. With a variety of plans to choose from, Terminix is sure to meet your needs in the most efficient way. The company provides a wide service are throughout most of the United States and has options for almost every pest problem. Read more
---
What We Like:
Variety of services for the toughest pest problems so your problem can be solved regardless of your home type or location.
Technicians receive great reviews online for their expertise and commitment to educating customers along the way.
Offers one of the best cost-saving features in the industry with its Termite Bond contract for customers.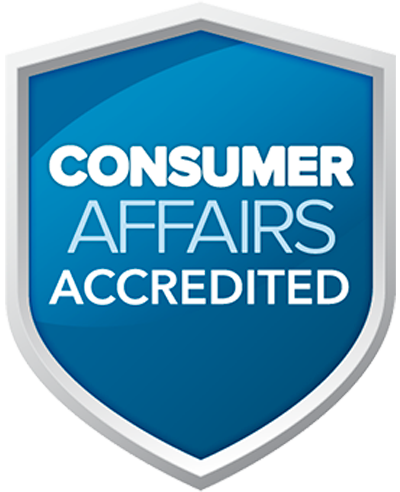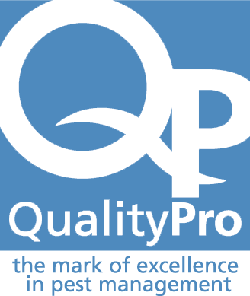 Save $50 On A Terminix Pest Control Plan
Guaranteed protection against pests with the ultimate protection guarantee
Presto-X
1 Branch Serving Wyoming
Presto-X offers a one-stop shop for customers in the Central U.S. through their annual petfree365 program. Once under contract, customers are able to request a variety of services and preventative options that will stop infestations and continually keep them out of the home. Read more
---
What We Like:
Quality Assurance Management program is used to ensure customers are receiving the best service possible
Specialized services for more difficult to rid infestations, such as bed bugs
Eco-friendly options and products that are safe to use around families and pets
Servicing Areas:
Abbyville, KS
Aberdeen, SD
Abie, NE
Abilene, KS
Adams, NE
Admire, KS
Agate, CO
Agenda, KS
Agra, KS
Aguilar, CO
Ainsworth, NE
Akron, CO
Alamosa, CO
Albert, KS
Albin, WY
Albion, NE
Alcester, SD
Alda, NE
Alden, KS
Alexander, KS
Alexandria, NE
Alexandria, SD
Allen, KS
Allen, NE
Allen, SD
Allenspark, CO
Alliance, NE
Alma, CO
Alma, KS
Alma, NE
Almena, KS
Alpena, SD
Alta Vista, KS
Altamont, KS
Alton, KS
Altoona, KS
Alvo, NE
Amelia, NE
Americus, KS
Ames, NE
Amherst, CO
Amherst, NE
Andale, KS
Andover, KS
Angora, NE
Anselmo, NE
Ansley, NE
Anthony, KS
Anton, CO
Antonito, CO
Arapahoe, CO
Arapahoe, NE
Arcadia, KS
Arcadia, NE
Archer, NE
Argonia, KS
Arkansas City, KS
Arlington, CO
Arlington, KS
Arlington, NE
Arlington, SD
Arma, KS
Armour, SD
Arnold, KS
Arnold, NE
Arriba, CO
Artesian, SD
Arthur, NE
Arvada, CO
Ashby, NE
Ashland, KS
Ashland, NE
Ashley, ND
Ashton, NE
Ashton, SD
Aspen, CO
Assaria, KS
Atchison, KS
Athol, KS
Atkinson, NE
Atlanta, KS
Atlanta, NE
Attica, KS
Atwood, CO
Atwood, KS
Auburn, KS
Auburn, NE
Augusta, KS
Ault, CO
Aurora, CO
Aurora, KS
Aurora, NE
Aurora, SD
Avoca, NE
Avon, CO
Avon, SD
Avondale, CO
Axtell, KS
Axtell, NE
Ayr, NE
Baggs, WY
Bailey, CO
Baileyville, KS
Bairoil, WY
Baldwin City, KS
Baltic, SD
Bancroft, NE
Barnard, KS
Barnes, KS
Barneston, NE
Bartlett, KS
Bartlett, NE
Bartley, NE
Basalt, CO
Basehor, KS
Bassett, NE
Batesland, SD
Battle Creek, NE
Baxter Springs, KS
Bayard, NE
Bayfield, CO
Bazine, KS
Beatrice, NE
Beattie, KS
Beaumont, KS
Beaver City, NE
Beaver Crossing, NE
Bee, NE
Beeler, KS
Beemer, NE
Belden, NE
Belgrade, NE
Belle Fourche, SD
Belle Plaine, KS
Belleville, KS
Bellevue, NE
Bellvue, CO
Bellwood, NE
Beloit, KS
Belpre, KS
Belvidere, NE
Belvidere, SD
Belvue, KS
Bendena, KS
Benedict, KS
Benedict, NE
Benkelman, NE
Bennet, NE
Bennett, CO
Bennington, KS
Bennington, NE
Bentley, KS
Benton, KS
Beresford, SD
Bern, KS
Berryton, KS
Berthoud, CO
Bertrand, NE
Bethune, CO
Beulah, CO
Beverly, KS
Big Piney, WY
Big Springs, NE
Bingham, NE
Bird City, KS
Bismarck, ND
Bison, KS
Bison, SD
Black Hawk, CO
Black Hawk, SD
Bladen, NE
Blair, NE
Blanca, CO
Bloomfield, NE
Bloomington, NE
Blue Hill, NE
Blue Mound, KS
Blue Rapids, KS
Blue Springs, NE
Bluff City, KS
Blunt, SD
Boelus, NE
Bogue, KS
Boncarbo, CO
Bond, CO
Bondurant, WY
Bonner Springs, KS
Boone, CO
Bosler, WY
Boulder, CO
Boulder, WY
Bowdle, SD
Box Elder, SD
Boys Town, NE
Bradshaw, NE
Brady, NE
Brainard, NE
Brandon, SD
Brandt, SD
Branson, CO
Breckenridge, CO
Bremen, KS
Brewster, KS
Brewster, NE
Bridgeport, NE
Bridgewater, SD
Briggsdale, CO
Brighton, CO
Bristol, SD
Bristow, NE
Britton, SD
Broadwater, NE
Brock, NE
Broken Bow, NE
Bronson, KS
Brookings, SD
Brookville, KS
Broomfield, CO
Brownell, KS
Brownville, NE
Bruce, SD
Brule, NE
Bruning, NE
Bruno, NE
Brunswick, NE
Brush, CO
Bryant, SD
Bucklin, KS
Bucyrus, KS
Buena Vista, CO
Buffalo Creek, CO
Buffalo, KS
Buffalo, SD
Buffalo, WY
Buford, WY
Buhler, KS
Bunker Hill, KS
Burbank, SD
Burchard, NE
Burden, KS
Burdett, KS
Burdick, KS
Burlingame, KS
Burlington, CO
Burlington, KS
Burlington, WY
Burns, CO
Burns, KS
Burns, WY
Burr Oak, KS
Burr, NE
Burrton, KS
Burwell, NE
Bushnell, NE
Bushton, KS
Butte, NE
Byers, CO
Byers, KS
Byron, NE
Cahone, CO
Cairo, NE
Caldwell, KS
Calhan, CO
Callaway, NE
Cambridge, KS
Cambridge, NE
Campbell, NE
Campo, CO
Caney, KS
Canistota, SD
Canon City, CO
Canova, SD
Canton, KS
Canton, SD
Capulin, CO
Carbondale, CO
Carbondale, KS
Carleton, NE
Carpenter, WY
Carr, CO
Carroll, NE
Cascade, CO
Casper, WY
Cassoday, KS
Castle Rock, CO
Catharine, KS
Cawker City, KS
Cedar Bluffs, NE
Cedar Creek, NE
Cedar Point, KS
Cedar Rapids, NE
Cedar Vale, KS
Cedar, KS
Cedaredge, CO
Centennial, WY
Center, CO
Center, NE
Centerville, KS
Centerville, SD
Central City, CO
Central City, NE
Centralia, KS
Ceresco, NE
Chadron, NE
Chama, CO
Chamberlain, SD
Chambers, NE
Champion, NE
Chancellor, SD
Chanute, KS
Chapman, KS
Chapman, NE
Chappell, NE
Chase, KS
Chautauqua, KS
Cheney, KS
Cheraw, CO
Cherokee, KS
Cherryvale, KS
Chester, NE
Chetopa, KS
Cheyenne Wells, CO
Cheyenne, WY
Chugwater, WY
Cimarron, KS
Circleville, KS
Claflin, KS
Clark, CO
Clark, SD
Clarks, NE
Clarkson, NE
Clatonia, NE
Clay Center, KS
Clay Center, NE
Clayton, KS
Clear Lake, SD
Clearview City, KS
Clearwater, KS
Clearwater, NE
Clifton, CO
Clifton, KS
Climax, CO
Clyde, KS
Coal Creek, CO
Coaldale, CO
Coalmont, CO
Coats, KS
Cody, NE
Coffeyville, KS
Colby, KS
Coldwater, KS
Coleridge, NE
Collyer, KS
Colman, SD
Colon, NE
Colony, KS
Colorado City, CO
Colorado Springs, CO
Colton, SD
Columbus, KS
Columbus, NE
Colwich, KS
Commerce City, CO
Como, CO
Comstock, NE
Concord, NE
Concordia, KS
Conejos, CO
Conifer, CO
Conway Springs, KS
Cook, NE
Coolidge, KS
Cope, CO
Copeland, KS
Cora, WY
Cordova, NE
Corning, KS
Corsica, SD
Cortez, CO
Cortland, NE
Cotopaxi, CO
Cottonwood Falls, KS
Council Grove, KS
Courtland, KS
Cowdrey, CO
Cozad, NE
Crab Orchard, NE
Craig, CO
Craig, NE
Crawford, NE
Creede, CO
Creighton, NE
Crestline, KS
Creston, NE
Crestone, CO
Crete, NE
Cripple Creek, CO
Crofton, NE
Crook, CO
Crooks, SD
Crookston, NE
Crosby, ND
Crowley, CO
Cuba, KS
Culbertson, NE
Cummings, KS
Cunningham, KS
Curtis, NE
Custer, SD
Dacono, CO
Dakota City, NE
Dalton, NE
Damar, KS
Danbury, NE
Daniel, WY
Dannebrog, NE
Danville, KS
Davenport, NE
Davey, NE
David City, NE
Davis, SD
Dawson, NE
Daykin, NE
De Smet, SD
De Soto, KS
De Witt, NE
Deadwood, SD
Dearing, KS
Decatur, NE
Deer Trail, CO
Deerfield, KS
Del Norte, CO
Delia, KS
Dell Rapids, SD
Delmont, SD
Delphos, KS
Denison, KS
Dennis, KS
Denton, KS
Denton, NE
Denver, CO
Derby, KS
Deshler, NE
Deweese, NE
Dexter, KS
Dickens, NE
Dickinson, ND
Dighton, KS
Diller, NE
Dillon, CO
Dimock, SD
Dinosaur, CO
Divide, CO
Dix, NE
Dixon, NE
Dixon, WY
Dodge City, KS
Dodge, NE
Dolores, CO
Doniphan, NE
Dorchester, NE
Dorrance, KS
Douglas, NE
Douglas, WY
Douglass, KS
Dove Creek, CO
Dover, KS
Downs, KS
Drake, CO
Dresden, KS
Du Bois, NE
Dumont, CO
Dunbar, NE
Duncan, NE
Dunning, NE
Dupont, CO
Dupree, SD
Durango, CO
Durham, KS
Dwight, KS
Dwight, NE
Eads, CO
Eagle, CO
Eagle, NE
Eastlake, CO
Easton, KS
Eaton, CO
Eckley, CO
Eddyville, NE
Edgar, NE
Edgemont, SD
Edgerton, KS
Edison, NE
Edna, KS
Edson, KS
Edwards, CO
Edwardsville, KS
Effingham, KS
Egnar, CO
El Dorado, KS
Elba, NE
Elbert, CO
Elbing, KS
Eldorado Springs, CO
Elgin, NE
Elizabeth, CO
Elk City, KS
Elk Creek, NE
Elk Falls, KS
Elk Mountain, WY
Elk Point, SD
Elkhart, KS
Elkhorn, NE
Ellinwood, KS
Ellis, KS
Ellsworth, KS
Ellsworth, NE
Elm Creek, NE
Elmdale, KS
Elmwood, NE
Elsie, NE
Elsmere, NE
Elsmore, KS
Elwood, KS
Elwood, NE
Elyria, NE
Emerson, NE
Emmet, NE
Emmett, KS
Empire, CO
Emporia, KS
Encampment, WY
Enders, NE
Endicott, NE
Englewood, CO
Englewood, KS
Enning, SD
Ensign, KS
Enterprise, KS
Ericson, NE
Erie, CO
Erie, KS
Esbon, KS
Eskridge, KS
Estes Park, CO
Ethan, SD
Eudora, KS
Eureka, KS
Eustis, NE
Evans, CO
Evanston, WY
Evansville, WY
Everest, KS
Evergreen, CO
Ewing, NE
Exeter, NE
Fairbury, NE
Fairfield, NE
Fairmont, NE
Fairplay, CO
Fairview, KS
Fall River, KS
Falls City, NE
Falun, KS
Fargo, ND
Farlington, KS
Farnam, NE
Farwell, NE
Faulkton, SD
Fe Warren Afb, WY
Filley, NE
Firestone, CO
Firth, NE
Flagler, CO
Flandreau, SD
Fleming, CO
Florence, CO
Florence, KS
Florence, SD
Florissant, CO
Fontana, KS
Ford, KS
Fordyce, NE
Formoso, KS
Fort Calhoun, NE
Fort Collins, CO
Fort Dodge, KS
Fort Garland, CO
Fort Laramie, WY
Fort Leavenworth, KS
Fort Lupton, CO
Fort Lyon, CO
Fort Morgan, CO
Fort Pierre, SD
Fort Riley, KS
Fort Scott, KS
Fort Thompson, SD
Fostoria, KS
Fountain, CO
Fowler, CO
Fowler, KS
Frankfort, KS
Franklin, KS
Franklin, NE
Franktown, CO
Fraser, CO
Frederick, CO
Fredonia, KS
Freeman, SD
Freeport, KS
Fremont, NE
Friend, NE
Frisco, CO
Frontenac, KS
Fruita, CO
Fullerton, NE
Fulton, KS
Fulton, SD
Funk, NE
Galena, KS
Galesburg, KS
Galeton, CO
Galva, KS
Gann Valley, SD
Garden City, KS
Garden City, SD
Garden Plain, KS
Gardner, CO
Gardner, KS
Garfield, KS
Garland, KS
Garland, NE
Garnett, KS
Garretson, SD
Garrett, WY
Gas, KS
Gateway, CO
Gaylord, KS
Gayville, SD
Geddes, SD
Gem, KS
Geneseo, KS
Geneva, NE
Genoa, CO
Genoa, NE
Georgetown, CO
Gering, NE
Gettysburg, SD
Geuda Springs, KS
Gibbon, NE
Gilcrest, CO
Gilead, NE
Gill, CO
Gillette, WY
Giltner, NE
Girard, KS
Glade, KS
Glasco, KS
Glen Elder, KS
Glen Haven, CO
Glendo, WY
Glenrock, WY
Glenvil, NE
Glenwood Springs, CO
Goddard, KS
Goehner, NE
Goessel, KS
Goff, KS
Golden, CO
Goodland, KS
Gordon, NE
Gorham, KS
Gothenburg, NE
Gove, KS
Grafton, NE
Grainfield, KS
Granada, CO
Granby, CO
Grand Forks, ND
Grand Island, NE
Grand Junction, CO
Grand Lake, CO
Granite Canon, WY
Granite, CO
Grant, CO
Grant, NE
Grantville, KS
Great Bend, KS
Greeley, CO
Greeley, KS
Greeley, NE
Green Mountain Falls, CO
Green, KS
Greenleaf, KS
Greensburg, KS
Greenwich, KS
Greenwood, NE
Gregory, SD
Grenola, KS
Gresham, NE
Gretna, NE
Gridley, KS
Grinnell, KS
Groton, SD
Grover, CO
Guernsey, WY
Guffey, CO
Guide Rock, NE
Gunnison, CO
Gurley, NE
Gypsum, CO
Gypsum, KS
Hadar, NE
Haddam, KS
Haigler, NE
Hallam, NE
Halsey, NE
Halstead, KS
Hamilton, CO
Hamilton, KS
Hampton, NE
Hanna, WY
Hanover, KS
Hanston, KS
Hardtner, KS
Hardy, NE
Harper, KS
Harrisburg, NE
Harrisburg, SD
Harrison, NE
Harrold, SD
Hartford, KS
Hartford, SD
Hartington, NE
Hartman, CO
Hartsel, CO
Hartville, WY
Harvard, NE
Harveyville, KS
Hastings, NE
Hasty, CO
Haswell, CO
Havana, KS
Haven, KS
Havensville, KS
Haviland, KS
Hawk Springs, WY
Haxtun, CO
Hay Springs, NE
Hayden, CO
Hayes Center, NE
Hays, KS
Haysville, KS
Hayti, SD
Hazard, NE
Hazelton, KS
Healy, KS
Heartwell, NE
Hebron, NE
Hemingford, NE
Henderson, CO
Henderson, NE
Hendley, NE
Hepler, KS
Hereford, CO
Herington, KS
Herman, NE
Hermosa, SD
Herndon, KS
Hershey, NE
Hesston, KS
Hiawatha, KS
Hickman, NE
Highland, KS
Highmore, SD
Hildreth, NE
Hill City, KS
Hill City, SD
Hillrose, CO
Hillsboro, KS
Hillsdale, KS
Hillsdale, WY
Hillside, CO
Hitchcock, SD
Hoehne, CO
Hoisington, KS
Holbrook, NE
Holcomb, KS
Holdrege, NE
Hollenberg, KS
Holly, CO
Holstein, NE
Holton, KS
Holyoke, CO
Holyrood, KS
Home, KS
Homelake, CO
Homer, NE
Hooper, CO
Hooper, NE
Hope, KS
Hordville, NE
Horse Creek, WY
Horton, KS
Hoskins, NE
Hot Springs, SD
Hot Sulphur Springs, CO
Howard, CO
Howard, KS
Howard, SD
Howells, NE
Hoxie, KS
Hoyt, KS
Hubbard, NE
Hubbell, NE
Hudson, CO
Hudson, KS
Hudson, SD
Hugo, CO
Hugoton, KS
Humboldt, KS
Humboldt, NE
Humboldt, SD
Humphrey, NE
Hunter, KS
Huntley, WY
Hurley, SD
Huron, SD
Hutchinson, KS
Hyannis, NE
Hyattville, WY
Hygiene, CO
Idaho Springs, CO
Idalia, CO
Idledale, CO
Iliff, CO
Imperial, NE
Inavale, NE
Independence, KS
Indian Hills, CO
Indianola, NE
Ingalls, KS
Inland, NE
Inman, KS
Inman, NE
Iola, KS
Ipswich, SD
Irene, SD
Isabel, KS
Ithaca, NE
Iuka, KS
Jackson, NE
Jamestown, CO
Jamestown, KS
Jansen, NE
Jaroso, CO
Jay Em, WY
Jefferson, CO
Jefferson, SD
Jeffrey City, WY
Jelm, WY
Jennings, KS
Jetmore, KS
Jewell, KS
Joes, CO
Johnson, KS
Johnson, NE
Johnstown, CO
Johnstown, NE
Julesburg, CO
Julian, NE
Junction City, KS
Juniata, NE
Kadoka, SD
Kanopolis, KS
Kanorado, KS
Kansas City, KS
Karval, CO
Kaylor, SD
Kearney, NE
Kechi, KS
Keenesburg, CO
Kendall, KS
Kenesaw, NE
Kennard, NE
Kensington, KS
Kersey, CO
Keystone, NE
Kilgore, NE
Kim, CO
Kimball, NE
Kimball, SD
Kincaid, KS
Kingman, KS
Kinsley, KS
Kiowa, CO
Kiowa, KS
Kirk, CO
Kirwin, KS
Kismet, KS
Kit Carson, CO
Kittredge, CO
Kranzburg, SD
Kremmling, CO
Kyle, SD
La Crosse, KS
La Harpe, KS
La Jara, CO
La Junta, CO
La Salle, CO
La Veta, CO
La Vista, NE
Lacygne, KS
Lafayette, CO
Lagrange, WY
Lake Andes, SD
Lake City, KS
Lake George, CO
Lake Norden, SD
Lake Preston, SD
Lakeside, NE
Lakin, KS
Lamar, CO
Lamont, KS
Lancaster, KS
Lance Creek, WY
Lander, WY
Lane, KS
Langford, SD
Lansing, KS
Laporte, CO
Laramie, WY
Larkspur, CO
Larned, KS
Las Animas, CO
Latham, KS
Laurel, NE
Lawrence, KS
Lawrence, NE
Le Roy, KS
Lead, SD
Leadville, CO
Leavenworth, KS
Leawood, KS
Lebanon, KS
Lebanon, NE
Lebo, KS
Lecompton, KS
Lehigh, KS
Leigh, NE
Lemmon, SD
Lemoyne, NE
Lenexa, KS
Lennox, SD
Lenora, KS
Leon, KS
Leonardville, KS
Leoti, KS
Letcher, SD
Levant, KS
Lewellen, NE
Lewis, KS
Lewiston, NE
Lexington, NE
Liberal, KS
Liberty, KS
Liberty, NE
Liebenthal, KS
Limon, CO
Lincoln, KS
Lincoln, NE
Lincolnville, KS
Lindon, CO
Lindsay, NE
Lindsborg, KS
Lingle, WY
Linn, KS
Linwood, KS
Linwood, NE
Lisco, NE
Litchfield, NE
Little River, KS
Littleton, CO
Livermore, CO
Lodgepole, NE
Log Lane Village, CO
Logan, KS
Lone Tree, CO
Long Island, KS
Long Pine, NE
Longford, KS
Longmont, CO
Longton, KS
Loomis, NE
Lorraine, KS
Lorton, NE
Lost Springs, KS
Lost Springs, WY
Louisburg, KS
Louisville, CO