Top Pest Control Providers in Rhode Island
Top Pest Control Companies in Rhode Island
Household pests carry diseases, and many can damage your home. But before you open your door to a pest control company, you want to be sure your technician will provide courteous, effective treatment, and you want to know that the company will stand behind its work. That's why we've researched and rated the best pest control companies in Rhode Island —to make your job easier, and to put you on the road to a pest-free home.
Orkin
1 Branch Serving Rhode Island
Orkin has served America for over a century. In that time, the company has expanded into nearly every state and has built up a full range of pest control services. Orkin also leads the industry in training—its technicians are professionals with hundreds of classroom hours under their belts—and in research on the most effective approaches in pest control. This combination of experience, training, and research makes Orkin a reliable choice nationwide. Read more
---
What We Like:
Our reviewers selected Orkin as the Best All-Round pest control company.
Orkin stands out for its proprietary technician training program, which requires its technicians to take 160 hours of pest management classes in their first year.
Orkin is a reliable name to turn to regardless of where you live, with 400 different locations in 46 states.
The company offers one of the broadest pest control portfolios in the industry, offering service for wildlife issues like squirrels and raccoons as well as pest control for insects, arachnids, and rodents.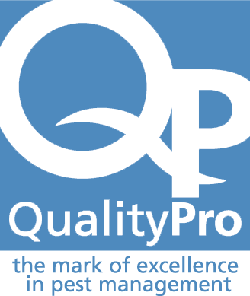 Free Estimate
Get a free quote from Orkin with no obligation. A specialist will contact you as soon as possible.
Money-Back Guarantee
Orkin will get it right, otherwise you'll get a full refund on your last service fee.
Servicing Areas:
Aaronsburg, PA
Abbot, ME
Abbottstown, PA
Abell, MD
Aberdeen Proving Ground, MD
Aberdeen, MD
Abingdon, MD
Abington, CT
Abington, MA
Abington, PA
Absecon, NJ
Accident, MD
Accokeek, MD
Accord, MA
Accord, NY
Ackermanville, PA
Acme, PA
Acosta, PA
Acra, NY
Acton, ME
Acton, MA
Acushnet, MA
Acworth, NH
Adah, PA
Adamant, VT
Adams Basin, NY
Adams Center, NY
Adams, MA
Adams, NY
Adamsburg, PA
Adamstown, MD
Adamstown, PA
Adamsville, PA
Adamsville, RI
Addison, ME
Addison, NY
Addison, PA
Adelphia, NJ
Adirondack, NY
Adrian, PA
Afton, NY
Agawam, MA
Airville, PA
Akron, NY
Akron, PA
Alba, PA
Albany, NY
Albany, VT
Albertson, NY
Albion, ME
Albion, NY
Albion, PA
Albion, RI
Albrightsville, PA
Alburgh, VT
Alburtis, PA
Alcove, NY
Alden, NY
Alder Creek, NY
Aleppo, PA
Alexander, NY
Alexandria Bay, NY
Alexandria, PA
Alfred Station, NY
Alfred, ME
Alfred, NY
Aliquippa, PA
Allamuchy, NJ
Allegany, NY
Allen, MD
Allendale, NJ
Allenhurst, NJ
Allenport, PA
Allensville, PA
Allentown, NJ
Allentown, NY
Allentown, PA
Allenwood, NJ
Allenwood, PA
Allison Park, PA
Allison, PA
Alloway, NJ
Allport, PA
Allston, MA
Alma, NY
Almond, NY
Alna, ME
Alpine, NJ
Alpine, NY
Alplaus, NY
Alstead, NH
Altamont, NY
Altmar, NY
Alton Bay, NH
Alton, NH
Alton, NY
Altona, NY
Altoona, PA
Alum Bank, PA
Alverda, PA
Alverton, PA
Amagansett, NY
Amawalk, NY
Amberson, PA
Ambler, PA
Ambridge, PA
Amenia, NY
Amesbury, MA
Amherst, MA
Amherst, NH
Amherst, NY
Amity, PA
Amityville, NY
Amsterdam, NY
Amston, CT
Analomink, PA
Ancram, NY
Ancramdale, NY
Andes, NY
Andover, CT
Andover, ME
Andover, MA
Andover, NH
Andover, NJ
Andover, NY
Andreas, PA
Andrews Air Force Base, MD
Angelica, NY
Angola, NY
Anita, PA
Annandale on Hudson, NY
Annandale, NJ
Annapolis Junction, MD
Annapolis, MD
Annville, PA
Anson, ME
Ansonia, CT
Antes Fort, PA
Antrim, NH
Antwerp, NY
Apalachin, NY
Apollo, PA
Appleton, NY
Apulia Station, NY
Aquasco, MD
Aquashicola, PA
Aquebogue, NY
Arcade, NY
Arcadia, PA
Archbald, PA
Arcola, PA
Ardara, PA
Arden, NY
Ardmore, PA
Ardsley on Hudson, NY
Ardsley, NY
Arendtsville, PA
Argyle, NY
Aristes, PA
Arkport, NY
Arkville, NY
Arlington Heights, MA
Arlington, MA
Arlington, VT
Armagh, PA
Armbrust, PA
Armonk, NY
Arnold, MD
Arnot, PA
Arona, PA
Artemas, PA
Arverne, NY
Asbury Park, NJ
Asbury, NJ
Ascutney, VT
Ashaway, RI
Ashburnham, MA
Ashby, MA
Ashfield, MA
Ashfield, PA
Ashford, CT
Ashland, ME
Ashland, MA
Ashland, NH
Ashland, NY
Ashland, PA
Ashley Falls, MA
Ashton, MD
Ashuelot, NH
Ashville, NY
Ashville, PA
Aspers, PA
Assonet, MA
Aston, PA
Astoria, NY
Atco, NJ
Atglen, PA
Athens, ME
Athens, NY
Athens, PA
Athol Springs, NY
Athol, MA
Athol, NY
Atkinson, NH
Atlanta, NY
Atlantic Beach, NY
Atlantic City, NJ
Atlantic Highlands, NJ
Atlantic, PA
Atlasburg, PA
Attica, NY
Attleboro Falls, MA
Attleboro, MA
Au Sable Forks, NY
Auburn, ME
Auburn, MA
Auburn, NH
Auburn, NY
Auburn, PA
Auburndale, MA
Audubon, NJ
Audubon, PA
Augusta, ME
Augusta, NJ
Aultman, PA
Auriesville, NY
Aurora, ME
Aurora, NY
Austerlitz, NY
Austin, PA
Ava, NY
Avalon, NJ
Avella, PA
Avenel, NJ
Avenue, MD
Averill Park, NY
Averill, VT
Avis, PA
Avoca, NY
Avon by the Sea, NJ
Avon, CT
Avon, MA
Avon, NY
Avondale, PA
Avonmore, PA
Ayer, MA
Babson Park, MA
Babylon, NY
Baden, PA
Bailey Island, ME
Baileyville, ME
Bainbridge, NY
Bainbridge, PA
Bairdford, PA
Bakers Mills, NY
Bakersfield, VT
Bakerstown, PA
Bala Cynwyd, PA
Baldwin Place, NY
Baldwin, MD
Baldwin, NY
Baldwinsville, NY
Baldwinville, MA
Ballouville, CT
Ballston Lake, NY
Ballston Spa, NY
Bally, PA
Baltic, CT
Baltimore, MD
Bangall, NY
Bangor, ME
Bangor, PA
Bantam, CT
Baptistown, NJ
Bar Harbor, ME
Bar Mills, ME
Barclay, MD
Barker, NY
Barkhamsted, CT
Barnard, VT
Barnegat Light, NJ
Barnegat, NJ
Barnesville, MD
Barnesville, PA
Barnet, VT
Barneveld, NY
Barnstable, MA
Barnstead, NH
Barre, MA
Barre, VT
Barrington, NH
Barrington, NJ
Barrington, RI
Barrytown, NY
Barryville, NY
Barstow, MD
Bart, PA
Bartlett, NH
Barto, PA
Barton, MD
Barton, NY
Barton, VT
Bartonsville, PA
Basking Ridge, NJ
Basom, NY
Bass Harbor, ME
Batavia, NY
Bath, ME
Bath, NH
Bath, NY
Bath, PA
Bausman, PA
Bay Shore, NY
Bayonne, NJ
Bayport, NY
Bayside, NY
Bayville, NJ
Bayville, NY
Beach Haven, NJ
Beach Haven, PA
Beach Lake, PA
Beachwood, NJ
Beacon Falls, CT
Beacon, NY
Beallsville, MD
Beallsville, PA
Beals, ME
Bear Creek, PA
Bear Lake, PA
Bear Mountain, NY
Bear, DE
Bearsville, NY
Beaver Dams, NY
Beaver Falls, NY
Beaver Falls, PA
Beaver Meadows, PA
Beaver Springs, PA
Beaver, PA
Beaverdale, PA
Beavertown, PA
Beccaria, PA
Bechtelsville, PA
Becket, MA
Bedford Hills, NY
Bedford, MA
Bedford, NH
Bedford, NY
Bedford, PA
Bedminster, NJ
Bedminster, PA
Beebe Plain, VT
Beech Creek, PA
Beecher Falls, VT
Bel Air, MD
Bel Alton, MD
Belcamp, MD
Belchertown, MA
Belfast, ME
Belfast, NY
Belford, NJ
Belgrade Lakes, ME
Belgrade, ME
Belle Mead, NJ
Belle Vernon, PA
Bellefonte, PA
Bellerose, NY
Belleville, NJ
Belleville, NY
Belleville, PA
Bellingham, MA
Bellmawr, NJ
Bellmore, NY
Bellona, NY
Bellows Falls, VT
Bellport, NY
Bellvale, NY
Bellwood, PA
Belmar, NJ
Belmont, MA
Belmont, NH
Belmont, NY
Belmont, VT
Belsano, PA
Beltsville, MD
Belvidere Center, VT
Belvidere, NJ
Bemus Point, NY
Bendersville, PA
Benedict, MD
Benedicta, ME
Bennington, NH
Bennington, VT
Bensalem, PA
Benson, MD
Benson, VT
Bentleyville, PA
Benton, PA
Bergen, NY
Bergenfield, NJ
Berkeley Heights, NJ
Berkley, MA
Berkshire, MA
Berkshire, NY
Berlin, CT
Berlin, MD
Berlin, MA
Berlin, NH
Berlin, NJ
Berlin, NY
Berlin, PA
Bernard, ME
Bernardston, MA
Bernardsville, NJ
Berne, NY
Bernhards Bay, NY
Bernville, PA
Berrysburg, PA
Berwick, ME
Berwick, PA
Berwyn, PA
Bessemer, PA
Bethany Beach, DE
Bethany, CT
Bethel Park, PA
Bethel, CT
Bethel, DE
Bethel, ME
Bethel, NY
Bethel, PA
Bethel, VT
Bethesda, MD
Bethlehem, CT
Bethlehem, MD
Bethlehem, NH
Bethlehem, PA
Bethpage, NY
Betterton, MD
Beverly, MA
Beverly, NJ
Beyer, PA
Bible School Park, NY
Biddeford Pool, ME
Biddeford, ME
Big Cove Tannery, PA
Big Flats, NY
Big Indian, NY
Big Pool, MD
Big Run, PA
Bigler, PA
Biglerville, PA
Billerica, MA
Billings, NY
Bingham, ME
Binghamton, NY
Birch Harbor, ME
Birchrunville, PA
Bird in Hand, PA
Birdsboro, PA
Birmingham, NJ
Bishopville, MD
Bittinger, MD
Bivalve, MD
Black Creek, NY
Black Lick, PA
Black River, NY
Blackstone, MA
Blackwood, NJ
Bladensburg, MD
Blain, PA
Blaine, ME
Blairs Mills, PA
Blairstown, NJ
Blairsville, PA
Blakeslee, PA
Blanchard, PA
Blandburg, PA
Blandford, MA
Blandon, PA
Blauvelt, NY
Blawenburg, NJ
Bliss, NY
Block Island, RI
Blodgett Mills, NY
Bloomfield, CT
Bloomfield, NJ
Bloomfield, NY
Blooming Glen, PA
Blooming Grove, NY
Bloomingburg, NY
Bloomingdale, NJ
Bloomingdale, NY
Bloomington, MD
Bloomington, NY
Bloomsburg, PA
Bloomsbury, NJ
Bloomville, NY
Blossburg, PA
Blossvale, NY
Blue Ball, PA
Blue Bell, PA
Blue Hill, ME
Blue Mountain Lake, NY
Blue Point, NY
Blue Ridge Summit, PA
Boalsburg, PA
Bobtown, PA
Bogota, NJ
Bohemia, NY
Boiceville, NY
Boiling Springs, PA
Bolivar, NY
Bolivar, PA
Bolton Landing, NY
Bolton, CT
Bolton, MA
Bombay, NY
Bomoseen, VT
Bondsville, MA
Bondville, VT
Boonsboro, MD
Boonton, NJ
Boonville, NY
Boothbay Harbor, ME
Boothbay, ME
Bordentown, NJ
Boring, MD
Boston, MA
Boston, NY
Boswell, PA
Botsford, CT
Bouckville, NY
Bound Brook, NJ
Bovard, PA
Bovina Center, NY
Bow, NH
Bowdoin, ME
Bowdoinham, ME
Bowers, PA
Bowie, MD
Bowmanstown, PA
Bowmansville, NY
Bowmansville, PA
Boxborough, MA
Boxford, MA
Boyds, MD
Boyers, PA
Boyertown, PA
Boylston, MA
Boynton, PA
Bozman, MD
Bozrah, CT
Brackenridge, PA
Brackney, PA
Braddock Heights, MD
Braddock, PA
Bradenville, PA
Bradford, ME
Bradford, NH
Bradford, NY
Bradford, PA
Bradford, RI
Bradford, VT
Bradfordwoods, PA
Bradley Beach, NJ
Bradley, ME
Brainard, NY
Brainardsville, NY
Braintree, MA
Branchdale, PA
Branchport, NY
Branchton, PA
Branchville, NJ
Brandamore, PA
Brandon, VT
Brandywine, MD
Branford, CT
Brant Lake, NY
Brant Rock, MA
Brant, NY
Brantingham, NY
Brasher Falls, NY
Brattleboro, VT
Brave, PA
Breesport, NY
Breezewood, PA
Breezy Point, NY
Breinigsville, PA
Bremen, ME
Brentwood, MD
Brentwood, NY
Bretton Woods, NH
Brewer, ME
Brewerton, NY
Brewster, MA
Brewster, NY
Briarcliff Manor, NY
Brick, NJ
Bridgehampton, NY
Bridgeport, CT
Bridgeport, NJ
Bridgeport, NY
Bridgeport, PA
Bridgeton, NJ
Bridgeville, DE
Bridgeville, PA
Bridgewater Corners, VT
Bridgewater, CT
Bridgewater, ME
Bridgewater, MA
Bridgewater, NJ
Bridgewater, NY
Bridgewater, VT
Bridgton, ME
Bridport, VT
Brielle, NJ
Brier Hill, NY
Brier Hill, PA
Brigantine, NJ
Brighton, MA
Brightwaters, NY
Brimfield, MA
Brinklow, MD
Brisbin, PA
Bristol, CT
Bristol, ME
Bristol, NH
Bristol, PA
Bristol, RI
Bristol, VT
Broad Brook, CT
Broad Top, PA
Broadalbin, NY
Broadway, NJ
Brockport, NY
Brockton, MA
Brockton, PA
Brockway, PA
Brocton, NY
Brodheadsville, PA
Brogue, PA
Bronx, NY
Bronxville, NY
Brookeville, MD
Brookfield, CT
Brookfield, MA
Brookfield, NY
Brookfield, VT
Brookhaven, NY
Brookhaven, PA
Brooklandville, MD
Brooklin, ME
Brookline Village, MA
Brookline, MA
Brookline, NH
Brooklyn, CT
Brooklyn, MD
Brooklyn, NY
Brooklyn, PA
Brooks, ME
Brookside, NJ
Brooksville, ME
Brookton, ME
Brooktondale, NY
Brookville, PA
Broomall, PA
Broomes Island, MD
Brownfield, ME
Brownfield, PA
Browns Mills, NJ
Brownstown, PA
Brownsville, MD
Brownsville, PA
Brownsville, VT
Brownville Junction, ME
Brownville, ME
Brownville, NY
Bruin, PA
Brunswick, ME
Brunswick, MD
Brush Valley, PA
Brushton, NY
Bryans Road, MD
Bryant Pond, ME
Bryantown, MD
Bryantville, MA
Bryn Athyn, PA
Bryn Mawr, PA
Buchanan, NY
Buck Hill Falls, PA
Buckeystown, MD
Buckfield, ME
Buckingham, PA
Buckland, MA
Bucksport, ME
Budd Lake, NJ
Buena Vista, PA
Buena, NJ
Buffalo Mills, PA
Buffalo, NY
Bulger, PA
Bullville, NY
Bunola, PA
Burdett, NY
Burgettstown, PA
Burke, NY
Burkittsville, MD
Burlingham, NY
Burlington Flats, NY
Burlington, CT
Burlington, ME
Burlington, MA
Burlington, NJ
Burlington, PA
Burlington, VT
Burnham, ME
Burnham, PA
Burnside, PA
Burnt Cabins, PA
Burnt Hills, NY
Burt, NY
Burtonsville, MD
Bushkill, PA
Bushwood, MD
Buskirk, NY
Bustins Island, ME
Butler, MD
Butler, NJ
Butler, PA
Buttzville, NJ
Buxton, ME
Buzzards Bay, MA
Byfield, MA
Byron, NY
Cabin John, MD
Cabot, PA
Cabot, VT
Cadogan, PA
Cadyville, NY
Cairnbrook, PA
Cairo, NY
Calais, ME
Calais, VT
Calcium, NY
Caldwell, NJ
Caledonia, NY
Califon, NJ
California, MD
California, PA
Callaway, MD
Callensburg, PA
Callery, PA
Callicoon Center, NY
Callicoon, NY
Calumet, PA
Calverton, NY
Calvin, PA
Cambra, PA
Cambria Heights, NY
Cambridge Springs, PA
Cambridge, ME
Cambridge, MD
Cambridge, MA
Cambridge, NY
Cambridge, VT
Cambridgeport, VT
Camden Wyoming, DE
Camden, ME
Camden, NJ
Camden, NY
Cameron Mills, NY
Cameron, NY
Camillus, NY
Cammal, PA
Camp Hill, PA
Campbell Hall, NY
Campbell, NY
Campbelltown, PA
Campton, NH
Camptown, PA
Canaan, CT
Canaan, ME
Canaan, NH
Canaan, NY
Canaan, VT
Canadensis, PA
Canajoharie, NY
Canandaigua, NY
Canaseraga, NY
Canastota, NY
Candia, NH
Candor, NY
Caneadea, NY
Canisteo, NY
Canonsburg, PA
Canterbury, CT
Canterbury, NH
Canton Center, CT
Canton, CT
Canton, ME
Canton, MA
Canton, NY
Canton, PA
Cape Elizabeth, ME
Cape May Court House, NJ
Cape May Point, NJ
Cape May, NJ
Cape Neddick, ME
Cape Porpoise, ME
Cape Vincent, NY
Capitol Heights, MD
Caratunk, ME
Carbondale, PA
Cardale, PA
Caribou, ME
Carle Place, NY
Carlisle, MA
Carlisle, NY
Carlisle, PA
Carlstadt, NJ
Carlton, PA
Carmel, ME
Carmel, NY
Carmichaels, PA
Carnegie, PA
Caroga Lake, NY
Carolina, RI
Carrolltown, PA
Carteret, NJ
Carthage, NY
Carver, MA
Carversville, PA
Cascade, MD
Casco, ME
Cashtown, PA
Cassadaga, NY
Cassandra, PA
Cassville, NY
Cassville, PA
Castanea, PA
Castile, NY
Castine, ME
Castle Creek, NY
Castle Point, NY
Castleton on Hudson, NY
Castleton, VT
Castorland, NY
Catasauqua, PA
Cataumet, MA
Catawissa, PA
Cato, NY
Catonsville, MD
Catskill, NY
Cattaraugus, NY
Cavendish, VT
Cavetown, MD
Cayuga, NY
Cayuta, NY
Cazenovia, NY
Cecil, PA
Cecilton, MD
Cedar Brook, NJ
Cedar Grove, NJ
Cedar Knolls, NJ
Cedar Run, PA
Cedarhurst, NY
Cedars, PA
Cedarville, NJ
Celoron, NY
Center Barnstead, NH
Center Conway, NH
Center Harbor, NH
Center Lovell, ME
Center Moriches, NY
Center Ossipee, NH
Center Rutland, VT
Center Sandwich, NH
Center Strafford, NH
Center Tuftonboro, NH
Center Valley, PA
Centerbrook, CT
Centereach, NY
Centerport, NY
Centerport, PA
Centerville, MA
Centerville, NY
Centerville, PA
Central Bridge, NY
Central City, PA
Central Falls, RI
Central Islip, NY
Central Square, NY
Central Valley, NY
Central Village, CT
Centre Hall, PA
Centreville, MD
Ceres, NY
Chadds Ford, PA
Chadwicks, NY
Chaffee, NY
Chalfont, PA
Chalk Hill, PA
Chamberlain, ME
Chambersburg, PA
Chambersville, PA
Champion, PA
Champlain, NY
Chandlers Valley, PA
Changewater, NJ
Chaplin, CT
Chappaqua, NY
Chaptico, MD
Charlemont, MA
Charleroi, PA
Charleston, ME
Charlestown, MD
Charlestown, MA
Charlestown, NH
Charlestown, RI
Charlotte Hall, MD
Charlotte, VT
Charlotteville, NY
Charlton City, MA
Charlton Depot, MA
Charlton, MA
Chartley, MA
Chase Mills, NY
Chase, MD
Chateaugay, NY
Chatham, MA
Chatham, NJ
Chatham, NY
Chatham, PA
Chatsworth, NJ
Chaumont, NY
Chautauqua, NY
Chazy, NY
Chebeague Island, ME
Chelmsford, MA
Chelsea, MA
Chelsea, NY
Chelsea, VT
Cheltenham, MD
Cheltenham, PA
Chemung, NY
Chenango Bridge, NY
Chenango Forks, NY
Chepachet, RI
Cherry Creek, NY
Cherry Hill, NJ
Cherry Plain, NY
Cherry Tree, PA
Cherry Valley, MA
Cherry Valley, NY
Cherryfield, ME
Cherryville, PA
Chesapeake Beach, MD
Chesapeake City, MD
Cheshire, CT
Cheshire, MA
Chest Springs, PA
Chester Depot, VT
Chester Heights, PA
Chester Springs, PA
Chester, CT
Chester, MD
Chester, MA
Chester, NH
Chester, NJ
Chester, NY
Chester, PA
Chester, VT
Chesterfield, MA
Chesterfield, NH
Chesterfield, NJ
Chestertown, MD
Chestertown, NY
Chestnut Hill, MA
Chestnut Ridge, PA
Cheswick, PA
Cheswold, DE
Chevy Chase, MD
Chewsville, MD
Cheyney, PA
Chichester, NH
Chichester, NY
Chicopee, MA
Chicora, PA
Childs, MD
Childwold, NY
Chilmark, MA
China Village, ME
Chinchilla, PA
Chippewa Bay, NY
Chittenango, NY
Chittenden, VT
Chocorua, NH
Christiana, PA
Church Creek, MD
Church Hill, MD
Churchton, MD
Trutech
1 Branch Serving Rhode Island
In the specialized field of wildlife removal and management, TruTech stands out for customer satisfaction with its work and for the quality and commitment to customer service of its specially trained technicians and experts. Read more
---
What We Like:
Our reviewers selected TruTech as best in Wildlife Removal.
TruTech's technicians are available for immediate assistance in the event a living or dead animal is discovered inside a home.
TruTech's website offers extensive information on each state's nuisance wildlife, informing customers on the best way to safely deal with a wildlife problem until the technician arrives.
The company also has a bilingual support line and provides humane removal options in compliance with the wildlife management ethical code of behavior.
Servicing Areas:
Ansonia, CT
Baltic, CT
Beacon Falls, CT
Bethany, CT
Bethel, CT
Boston, MA
Botsford, CT
Bozrah, CT
Branford, CT
Bridgeport, CT
Brookfield, CT
Cambridge, MA
Centerbrook, CT
Cheshire, CT
Chester, CT
Clinton, CT
Cobalt, CT
Colchester, CT
Cos Cob, CT
Cromwell, CT
Danbury, CT
Darien, CT
Deep River, CT
Derby, CT
Dorchester Center, MA
Dorchester, MA
Durham, CT
East Boston, MA
East Haddam, CT
East Hampton, CT
East Haven, CT
East Lyme, CT
Easton, CT
Essex, CT
Fairfield, CT
Gales Ferry, CT
Georgetown, CT
Gilman, CT
Greens Farms, CT
Greenwich, CT
Groton, CT
Guilford, CT
Haddam, CT
Hadlyme, CT
Hamden, CT
Hanover, CT
Hawleyville, CT
Higganum, CT
Ivoryton, CT
Jewett City, CT
Killingworth, CT
Lebanon, CT
Ledyard, CT
Madison, CT
Mashantucket, CT
Meriden, CT
Middle Haddam, CT
Middlebury, CT
Middlefield, CT
Middletown, CT
Milford, CT
Monroe, CT
Montville, CT
Moodus, CT
Mystic, CT
Naugatuck, CT
New Canaan, CT
New Fairfield, CT
New Haven, CT
New London, CT
Newtown, CT
Niantic, CT
North Branford, CT
North Franklin, CT
North Haven, CT
North Stonington, CT
North Westchester, CT
Northford, CT
Norwalk, CT
Norwich, CT
Oakdale, CT
Old Greenwich, CT
Old Lyme, CT
Old Mystic, CT
Old Saybrook, CT
Orange, CT
Oxford, CT
Pawcatuck, CT
Portland, CT
Preston, CT
Prospect, CT
Quaker Hill, CT
Redding Center, CT
Redding Ridge, CT
Redding, CT
Revere, MA
Ridgefield, CT
Riverside, CT
Rockfall, CT
Roxbury Crossing, MA
Roxbury, MA
Salem, CT
Sandy Hook, CT
Seymour, CT
Shelton, CT
Sherman, CT
Somerville, MA
South Britain, CT
South Lyme, CT
Southbury, CT
Southport, CT
Stamford, CT
Stevenson, CT
Stonington, CT
Stratford, CT
Taftville, CT
Trumbull, CT
Uncasville, CT
Versailles, CT
Voluntown, CT
Wallingford, CT
Waterbury, CT
Waterford, CT
West Haven, CT
West Mystic, CT
Westbrook, CT
Weston, CT
Westport, CT
Wilton, CT
Wolcott, CT
Woodbridge, CT
Yantic, CT
Terminix
1 Branch Serving Rhode Island
Terminix is a front-runner in the pest control industry with a commitment toward eradicating your toughest pest problems, like termites and bed bugs. With a variety of plans to choose from, Terminix is sure to meet your needs in the most efficient way. The company provides a wide service are throughout most of the United States and has options for almost every pest problem. Read more
---
What We Like:
Variety of services for the toughest pest problems so your problem can be solved regardless of your home type or location.
Technicians receive great reviews online for their expertise and commitment to educating customers along the way.
Offers one of the best cost-saving features in the industry with its Termite Bond contract for customers.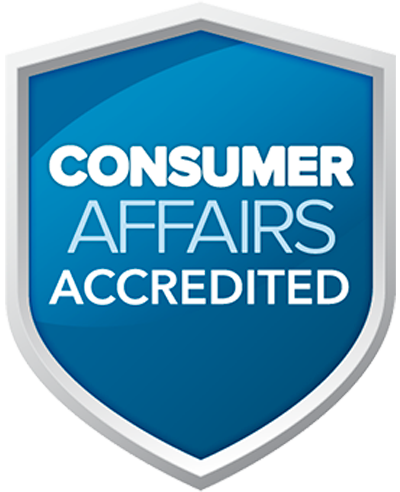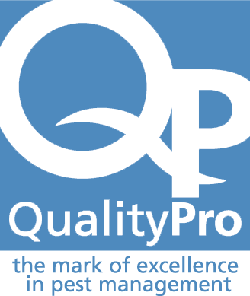 Save $50 On A Terminix Pest Control Plan
Guaranteed protection against pests with the ultimate protection guarantee
Critter Control
1 Branch Serving Rhode Island
Critter Control has a reputation throughout the industry as a leader in the field of wildlife management and removal. The company's founder, Kevin Clark, is in fact one of the authors of the guidelines for certification for wildlife removal technicians. Read more
---
What We Like:
An industry leader in providing humane wildlife management services.
Critter Control also offers a broad range of additional services, including attic clean-up and restoration and property damage repair.
The company offers services for a almost all potential wildlife problems, from bats to alligators.
Waltham Pest Services
1 Branch Serving Rhode Island
Based in the greater Boston area, Waltham is New England's largest independent pest control operation. Customers are overall very happy with the work done by its technicians, and the company is noted for routinely beating the prices of its national competitors. Read more
---
What We Like:
The company's roots in the Boston area make it highly experienced in the pests encountered in New England.
The company has a reputation for providing integrated pest control on a par with national companies.
In online reviews, Waltham's customers frequently comment on the company's competitive pricing.
Servicing Areas:
Agawam, MA
Albany, NY
Allston, MA
Ansonia, CT
Arlington, MA
Ashland, MA
Auburn, ME
Auburndale, MA
Augusta, ME
Bangor, ME
Barnstable, MA
Barre, MA
Barre, VT
Barrington, RI
Bath, ME
Becket, MA
Belfast, ME
Belmont, MA
Berlin, MA
Bethany, CT
Bethel, CT
Biddeford, ME
Bolton, VT
Bourne, MA
Boylston, MA
Bozrah, CT
Braintree, MA
Branford, CT
Brewster, MA
Bridgeport, CT
Bridgewater, MA
Bristol, CT
Bristol, RI
Brockton, MA
Brookline, MA
Burlington, MA
Burlington, VT
Burrillville, RI
Buzzards Bay, MA
Cambridge, MA
Canton, MA
Centerville, MA
Central Falls, RI
Charlton, MA
Chatham, MA
Chelsea, MA
Chestnut Hill, MA
Chicopee, MA
Clinton, MA
Cochituate, MA
Colchester, VT
Concord, NH
Cotuit, MA
Coventry, CT
Coventry, RI
Cranston, RI
Cumberland, RI
Danbury, CT
Dayville, CT
Dedham, MA
Dennis, MA
Derby, CT
Dorchester, MA
Douglas, MA
Dover, MA
Duxbury, MA
East Brookfield, MA
East Douglas, MA
East Falmouth, MA
East Greenwich, RI
East Hartford, CT
East Haven, CT
East Lyme, CT
East Providence, RI
East Sandwich, MA
East Windsor, CT
Eastham, MA
Easthampton, MA
Easton, CT
Easton, MA
Ellsworth, ME
Enfield, CT
Essex, CT
Essex, VT
Everett, MA
Exeter, NH
Fairfield, CT
Fall River, MA
Falmouth, MA
Farmington, CT
Forestdale, MA
Foxboro, MA
Framingham, MA
Franklin, CT
Gardiner, ME
Glastonbury, CT
Grafton, MA
Great Barrington, MA
Greenwich, CT
Griswold, CT
Groton Long Point, CT
Groton, CT
Hallowell, ME
Hamden, CT
Hancock, MA
Hanover, MA
Hartford, CT
Harwich, MA
Hingham, MA
Holliston, MA
Holyoke, MA
Hopedale, MA
Hopkinton, MA
Hudson, MA
Hudson, NY
Hyannis, MA
Jamaica Plain, MA
Jewett City, CT
Johnston, RI
Killington, VT
Kingston, MA
Laconia, NH
Lebanon, CT
Lebanon, ME
Lebanon, NH
Ledyard, CT
Leicester, MA
Lenox, MA
Lewiston, ME
Lexington, MA
Lincoln, RI
Lisbon, CT
Lowell, MA
Lyme, CT
Lynn, MA
Malden, MA
Manchester, CT
Manchester, NH
Mansfield, CT
Marlborough, MA
Marshfield, MA
Marstons Mills, MA
Mashpee, MA
Masons Island, CT
Mattapan, MA
Medfield, MA
Medford, MA
Medway, MA
Melrose, MA
Meriden, CT
Middlebury, VT
Middletown, CT
Middletown, RI
Milford, CT
Milford, MA
Millbury, MA
Millis, MA
Milton, MA
Monroe, CT
Montpelier, VT
Montville, CT
Monument Beach, MA
Mystic, CT
Narragansett, RI
Nashua, NH
Natick, MA
Naugatuck, CT
Needham Heights, MA
Needham, MA
New Bedford, MA
New Britain, CT
New Haven, CT
New London, CT
Newburyport, MA
Newington, CT
Newport, RI
Newton Centre, MA
Newton Highlands, MA
Newton Upper Falls, MA
Newton, MA
Newtown, CT
Niantic, CT
Norfolk, CT
North Falmouth, MA
North Grafton, MA
North Haven, CT
North Kingstown, RI
North Providence, RI
North Smithfield, RI
Northampton, MA
Northborough, MA
Northbridge, MA
Norwalk, CT
Norwell, MA
Norwich, CT
Norwood, MA
Oakdale, CT
Ogunquit, ME
Old Saybrook, CT
Old Town, ME
Onset, MA
Orleans, MA
Osterville, MA
Oxford, MA
Pawtucket, RI
Pittsfield, MA
Plainfield, CT
Plymouth, MA
Pocasset, MA
Poquonock Bridge, CT
Portland, ME
Portsmouth, NH
Portsmouth, RI
Preston, CT
Providence, RI
Provincetown, MA
Putnam, CT
Quincy, MA
Randolph, VT
Readville, MA
Redding, CT
Revere, MA
Rockland, ME
Rockport, ME
Roslindale, MA
Roxbury, MA
Rutland, MA
Rutland, VT
Saco, ME
Sagamore, MA
Salem, CT
Sandwich, MA
Sanford, ME
Saugus, MA
Scarborough, ME
Shelton, CT
Shrewsbury, MA
Smithfield, RI
Somerville, MA
South Burlington, VT
South Lancaster, MA
South Portland, ME
South Yarmouth, MA
Southborough, MA
Southbridge, MA
Southington, CT
Spencer, MA
Springfield, MA
Stamford, CT
Stockbridge, MA
Stonington, CT
Storrs, CT
Stratford, CT
Sturbridge, MA
Sudbury, MA
Sutton, MA
Teaticket, MA
Tiverton, RI
Torrington, CT
Trumbull, CT
Truro, MA
Uncasville, CT
Vineyard Haven, MA
Voluntown, CT
Wallingford, CT
Walpole, MA
Waltham, MA
Warwick, RI
Waterbury, CT
Waterford, CT
Watertown, MA
Waterville, ME
Wayland, MA
Webster Square, MA
Webster, MA
Wellesley, MA
Wellfleet, MA
Wells, ME
West Barnstable, MA
West Boylston, MA
West Falmouth, MA
West Hartford, CT
West Haven, CT
West Mystic, CT
West Roxbury, MA
West Wareham, MA
West Warwick, RI
West Yarmouth, MA
Westborough, MA
Westbrook, CT
Westbrook, ME
Westerly, RI
Westfield, MA
Weston, MA
Westport, CT
Westwood, MA
Weymouth, MA
Whitinsville, MA
Willimantic, CT
Williston, VT
Wilmington, MA
Winchester, MA
Windsor Locks, CT
Windsor, CT
Winooski, VT
Winsted, CT
Winthrop, MA
Woodbridge, CT
Woodstock, VT
Woonsocket, RI
Worcester, MA
Yarmouth, MA
Western Connecticut, CT
Southern Connecticut, CT
Chesire, CT
Trumball, CT
Southeastern Connecticut, CT
Eastern Connecticut, CT
Eastern New Hampshire, ME
New Hampshire, MA
Vermont, MA
Milbury, MA
Braggville, MA
Cordaville, MA
Brook Farm, MA
Back Bay, MA
Western Mass, MA
Southwest New Hampshire, MA
Southern Vermont, MA
Central Connecticut, MA
White Island Shores, MA
Wareham Center, MA
South Shore MA, MA
North Shore Massachusetts, MA
East Hampton, MA
Portland, NH
Dover, ME
Common Pests in Rhode Island
The state of Rhode Island experiences cold winters and short summers, which are characteristic of the Northeast. This state also has rather high levels of humidity. These factors play a major role in the type of pests common in the state. Knowing what type of pests to expect and what type of problems or damage they can cause is one of the first steps toward pest control. Therefore, we have provided you detailed descriptions of some of Rhode Island's most formidable intruders.
Rodents are one major problem in Rhode Island, as mice and rats commonly invade homes and buildings. Both of these species are considered social animals, meaning that they travel and live in large numbers. Therefore, if you've found evidence of one mouse or rat in your home, there is a good chance you have a few more lurking around. Both rats and mice are known to carry diseases and can contaminate food items or leave droppings around your house. House mice are arguably the most common species found in United States homes. These pests are characterized by their large ears, but they are relatively small, only about 5-7 inches long. In Rhode Island, Norway rats and roof rats are both common. These rats are quite a bit larger than house mice. They can be distinguished by their difference in color as the Norway rat is a light to medium brown and the roof rat is dark brown to black. Regardless of what species of rodent is in your home, these creatures are very unwanted and need immediate treatment from a pest control expert.
It's no secret that termites are incredibly destructive creatures. Once they make their way into the structure of your home, the damage they can cause is immense. In Rhode Island as well as most of the United States, the Eastern subterranean termite is the most common culprit. These termites feed on wood cellulose, which is in the interior part of a wooden structure. This is especially problematic because the damage is inside the wood and cannot be easily seen. Often, by the time termites are discovered they have already done thousands of dollars in damage. Wooden foundation under your house, floorboards, and trim are all commonly attacked by these termites. Pest experts can help you identify a potential termite problem and treat it appropriately.
Unfortunately, cockroaches are also a major concern in Rhode Island. In this state, several different species of cockroaches can be found. The German, American and brownbanded cockroach are all common in Rhode Island. The German cockroach is most often found near sources of food. You may see these pests appear more often in the kitchen, especially if crumbs are to be found. Both the German and American cockroach are tan to brownish-red in color, and the main distinction between them is that the American cockroach is much larger. The American cockroach prefers dark, damp environments and may be found in basements, bathrooms or sewers. Conversely, the brownbanded cockroach prefers drier environments and is often found around furniture, appliances or electronic equipment. The brownbanded cockroach is distinguished by two light brown stripes along its back.
These are only a few of the pests that you may encounter in Rhode Island. Spiders, ants, stinging insects and beetles are also prevalent. Regardless of what type of pest problem you are facing, pest control companies will work with you on an individual basis to devise a safe and effective treatment plan to keep your home pest free.