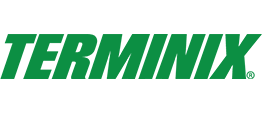 Terminix of Bellevue, MI
Terminix of Bellevue, MI
9406 E K Ave, Suite 1, Comstock, MI 49053
Our Rating: 9
Read Our Full Review
Highly specialized in Pests & Termites while offering a industry leading Termite Bond & Guarantee.
Available 24/7 support over the phone for all pest issues.
With 90 years of experience, Terminix is one of the largest and longest running pest control companies.
10,000+ team members and expertly trained technicans.
Best Pest Control Companies in Comstock, MI
Zip Codes Covered by Terminix of Bellevue, MI
49021
49014
49050
49020
49068
49033
49012
49060
49035
49046
49051
49083
49029
49034
49245
49053
49053
49092
49001
49011
49088
49094
49052
49080
49070
49074
49252
49258
49089
49066
49097
49002
49078
49082
49250
49077
49227
49036
Solutions for Common, Hard-to-Kill Pests
Terminix offers pest solutions for your most common home invaders, including termites, cockroaches, ants, and bed bugs. For the hard-to-kill pests, technicians know how to get to the root of the problem to keep them coming back for good.
Keeping Costs Low
Terminix technicians are dedicated to keeping costs low for their customers. This means you'll receive satisfaction guarantees, effective solutions, and helpful initiatives like free inspections.
Bed Bug Control and Treatment
Bed bugs are one of the most difficult and hazardous home pests, but Terminix has developed innovative solutions to prevent and eradicate. Ask your closest branch today about offers like their RapidFreeze solutions, which eliminate the bugs without toxic chemicals or pesticides.
Visitor Review
Very Good
Based on 161 reviews around the web
This branch ranks 1st out of 1 pest control companies serving this zip code.
This branch ranks in top 100% of all pest control companies serving this zip code.
Most Recent Reviews
"Terminix consistently comes through for us. We have finally solved our carpenter ants issue and they help us maintain a pest free home."
Christi Barrett via Google
"Product worked well and was very effective against fighting the fleas my cat had. I did wish that the corporate customer service could have been more helpful with providing details of chemicals their technicians use ahead of time. Being pregnant, it was important to me to understand what was being sprayed inside my home but no one could tell me besides the actual technician once he arrived for the appointment (was a little late at that point for me to research or make an informed decision). Would have given 5 stars otherwise!"
Jennifer Thurin via Google
"Our tech, Joe, has done a fantastic job of keeping our home environment pest-free while meeting our home environment goals. His expertise, polite demeanor and attention to detail makes his visits a pleasure. He listens carefully to our goals and completes his work promptly and efficiently, always keeping us informed about the products he uses, and recommendations to address our concerns."
Debbie Phillips via Google
Best Pest Control Companies in Comstock, MI