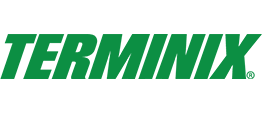 Terminix of Birmingham, MI
Terminix of Birmingham, MI
25353 Dequindre Rd, Madison Heights, MI 48071
Our Rating: 9
Read Our Full Review
Highly specialized in Pests & Termites while offering a industry leading Termite Bond & Guarantee.
Available 24/7 support over the phone for all pest issues.
With 90 years of experience, Terminix is one of the largest and longest running pest control companies.
10,000+ team members and expertly trained technicans.
Best Pest Control Companies in Madison Heights, MI
Zip Codes Covered by Terminix of Birmingham, MI
48009
48025
48017
48072
48301
48083
48070
48067
48237
48071
48069
48033
48220
48310
48320
48030
48322
48326
48340
48203
48331
48015
48088
48239
48327
48359
48306
48306
48026
48315
48211
48066
48150
48021
48035
48225
48135
48120
Solutions for Common, Hard-to-Kill Pests
Terminix offers pest solutions for your most common home invaders, including termites, cockroaches, ants, and bed bugs. For the hard-to-kill pests, technicians know how to get to the root of the problem to keep them coming back for good.
Keeping Costs Low
Terminix technicians are dedicated to keeping costs low for their customers. This means you'll receive satisfaction guarantees, effective solutions, and helpful initiatives like free inspections.
Bed Bug Control and Treatment
Bed bugs are one of the most difficult and hazardous home pests, but Terminix has developed innovative solutions to prevent and eradicate. Ask your closest branch today about offers like their RapidFreeze solutions, which eliminate the bugs without toxic chemicals or pesticides.
Visitor Review
Very Good
Based on 340 reviews around the web
This branch ranks 3rd out of 4 pest control companies serving this zip code.
This branch ranks in top 75% of all pest control companies serving this zip code.
Most Recent Reviews
"Our service technician was fabulous! He took care during the COVID time and made sure to make us feel comfortable and was super helpful with questions and seemed very knowledgable. I found them to have the best rate and didn't feel the pressure to make a quick decision. Other places I called were high pressure and wanted a decision in the moment and couldn't guarantee that price if I called back. Terminix has done a great job!"
Stephanie Writebol via Google
"From the moment I called and Sean answered the phone I knew I was in good hands. He made me feel so at ease talking to him and completely explained and offered me reassurance as to what was going to happen and gave me reassurance whoever came inside my home would wear a properly protected mask. That man was Jason and he was very very nice understanding of my anxieties due to COVID and the two cockroaches that I found. He did a wonderful job and was super respectful. When I got the receipt I seen that Sean had written and note that customer had extreme anxiety please talk to her as calm as far gentle as possible. He will never know how much that meant to me. I hope in some way this get back to him I just want him to know how much that meant to me. With a awesome operator like that your company is way above the rest!"
Christina Green via Google
"Very professional. The customer service is great too! I had to call for an issue. Highly recommend!!"
Ray Lady via Google
Best Pest Control Companies in Madison Heights, MI
Other Exterminators in Birmingham, MI