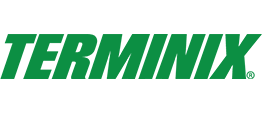 Terminix of West Palm Beach, FL
Terminix of West Palm Beach, FL
563 N Cleary Rd, West Palm Beach, FL 33413
Our Rating: 9
Read Our Full Review
Highly specialized in Pests & Termites while offering a industry leading Termite Bond & Guarantee.
Available 24/7 support over the phone for all pest issues.
With 90 years of experience, Terminix is one of the largest and longest running pest control companies.
10,000+ team members and expertly trained technicans.
Best Pest Control Companies in West Palm Beach, FL
Solutions for Common, Hard-to-Kill Pests
Terminix offers pest solutions for your most common home invaders, including termites, cockroaches, ants, and bed bugs. For the hard-to-kill pests, technicians know how to get to the root of the problem to keep them coming back for good.
Keeping Costs Low
Terminix technicians are dedicated to keeping costs low for their customers. This means you'll receive satisfaction guarantees, effective solutions, and helpful initiatives like free inspections.
Bed Bug Control and Treatment
Bed bugs are one of the most difficult and hazardous home pests, but Terminix has developed innovative solutions to prevent and eradicate. Ask your closest branch today about offers like their RapidFreeze solutions, which eliminate the bugs without toxic chemicals or pesticides.
Visitor Review
Very Good
Based on 274 reviews around the web
This branch ranks 32nd out of 52 pest control companies serving this zip code.
This branch ranks in top 62% of all pest control companies serving this zip code.
Most Recent Reviews
"Terminex is thorough, responsive and professional. We are long time customers and have never been disappointed."
Janice Adamchek via Google
"have had a termite contract with Terminix for more than 10 years. I finally moved onto another company and they found the home riddled with..."
Lynne D. via Yelp
"Did what they said they were going to do and got rid of everything up to this date unlimited service which is a great value you can call them anytime"
Susanne DeJager via Google
Best Pest Control Companies in West Palm Beach, FL
Other Exterminators in West Palm Beach, FL