Top Pest Control Providers in West Virginia
Great For:
Household Pests
Termite Control
Mice & Rats
Great For:
Termite Inspection
Termite Control
Termite Bonds
Top Pest Control Companies in West Virginia
Household pests carry diseases, and many can damage your home. But before you open your door to a pest control company, you want to be sure your technician will provide courteous, effective treatment, and you want to know that the company will stand behind its work. That's why we've researched and rated the best pest control companies in West Virginia —to make your job easier, and to put you on the road to a pest-free home.
Orkin
4 Branches Serving West Virginia
Orkin has served America for over a century. In that time, the company has expanded into nearly every state and has built up a full range of pest control services. Orkin also leads the industry in training—its technicians are professionals with hundreds of classroom hours under their belts—and in research on the most effective approaches in pest control. This combination of experience, training, and research makes Orkin a reliable choice nationwide. Read more
---
What We Like:
Our reviewers selected Orkin as the Best All-Round pest control company.
Orkin stands out for its proprietary technician training program, which requires its technicians to take 160 hours of pest management classes in their first year.
Orkin is a reliable name to turn to regardless of where you live, with 400 different locations in 46 states.
The company offers one of the broadest pest control portfolios in the industry, offering service for wildlife issues like squirrels and raccoons as well as pest control for insects, arachnids, and rodents.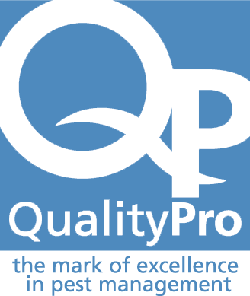 Free Estimate
Get a free quote from Orkin with no obligation. A specialist will contact you as soon as possible.
Money-Back Guarantee
Orkin will get it right, otherwise you'll get a full refund on your last service fee.
Servicing Areas:
Aaronsburg, PA
Abbeville, SC
Abbottstown, PA
Abell, MD
Aberdeen Proving Ground, MD
Aberdeen, KY
Aberdeen, MD
Aberdeen, NC
Aberdeen, OH
Abingdon, MD
Abingdon, VA
Abington, PA
Absecon, NJ
Accident, MD
Accokeek, MD
Accomac, VA
Accord, NY
Accoville, WV
Achilles, VA
Ackermanville, PA
Acme, MI
Acme, PA
Acosta, PA
Acra, NY
Ada, MI
Ada, OH
Adah, PA
Adairville, KY
Adams Basin, NY
Adams Center, NY
Adams Run, SC
Adams, KY
Adams, NY
Adams, TN
Adamsburg, PA
Adamstown, MD
Adamstown, PA
Adamsville, OH
Adamsville, PA
Adamsville, TN
Addison, MI
Addison, NY
Addison, PA
Addyston, OH
Adelphi, OH
Adelphia, NJ
Adena, OH
Adirondack, NY
Adolphus, KY
Adrian, MI
Adrian, PA
Adrian, WV
Advance, IN
Advance, NC
Advent, WV
Afton, MI
Afton, NY
Afton, TN
Afton, VA
Ages Brookside, KY
Ahmeek, MI
Ahoskie, NC
Aiken, SC
Airville, PA
Akron, IN
Akron, MI
Akron, NY
Akron, OH
Akron, PA
Alamance, NC
Alamo, IN
Alamo, TN
Alanson, MI
Alba, MI
Alba, PA
Albany, IN
Albany, KY
Albany, NY
Albany, OH
Albemarle, NC
Alberta, VA
Albertson, NY
Albertson, NC
Albion, IN
Albion, MI
Albion, NY
Albion, PA
Albright, WV
Albrightsville, PA
Alburtis, PA
Alcoa, TN
Alcolu, SC
Alcove, NY
Alden, MI
Alden, NY
Alder Creek, NY
Alderson, WV
Aldie, VA
Aleppo, PA
Alexander, NY
Alexander, NC
Alexandria Bay, NY
Alexandria, IN
Alexandria, KY
Alexandria, OH
Alexandria, PA
Alexandria, TN
Alexandria, VA
Alexis, NC
Alfred Station, NY
Alfred, NY
Alger, MI
Alger, OH
Algonac, MI
Aliquippa, PA
Alkol, WV
Allamuchy, NJ
Allardt, TN
Alledonia, OH
Allegan, MI
Allegany, NY
Allen Junction, WV
Allen Park, MI
Allen, KY
Allen, MD
Allen, MI
Allendale, MI
Allendale, NJ
Allendale, SC
Allenhurst, NJ
Allenport, PA
Allensville, KY
Allensville, PA
Allenton, MI
Allentown, NJ
Allentown, NY
Allentown, PA
Allenwood, NJ
Allenwood, PA
Alliance, NC
Alliance, OH
Allison Park, PA
Allison, PA
Allons, TN
Allouez, MI
Alloway, NJ
Alloy, WV
Allport, PA
Allred, TN
Alma, MI
Alma, NY
Alma, WV
Almo, KY
Almond, NY
Almond, NC
Almont, MI
Alpena, MI
Alpha, KY
Alpha, MI
Alpha, OH
Alpine, NJ
Alpine, NY
Alpine, TN
Alplaus, NY
Altamahaw, NC
Altamont, NY
Altamont, TN
Altavista, VA
Altmar, NY
Alto, MI
Alton, NY
Alton, VA
Altona, NY
Altoona, PA
Alum Bank, PA
Alum Bridge, WV
Alum Creek, WV
Alvada, OH
Alvaton, KY
Alverda, PA
Alverton, PA
Alvordton, OH
Amagansett, NY
Amanda, OH
Amasa, MI
Amawalk, NY
Amberson, PA
Ambia, IN
Ambler, PA
Amboy, IN
Ambridge, PA
Amelia Court House, VA
Amelia, OH
Amenia, NY
Amesville, OH
Amherst, NY
Amherst, OH
Amherst, VA
Amherstdale, WV
Amigo, WV
Amissville, VA
Amity, PA
Amityville, NY
Amlin, OH
Amma, WV
Ammon, VA
Amo, IN
Amonate, VA
Amsterdam, NY
Amsterdam, OH
Analomink, PA
Anawalt, WV
Anchorville, MI
Ancram, NY
Ancramdale, NY
Anderson, IN
Anderson, SC
Andersonville, TN
Andes, NY
Andover, NJ
Andover, NY
Andover, OH
Andover, VA
Andreas, PA
Andrews Air Force Base, MD
Andrews, IN
Andrews, NC
Andrews, SC
Angelica, NY
Angier, NC
Angola, IN
Angola, NY
Anita, PA
Anmoore, WV
Ann Arbor, MI
Anna, OH
Annandale on Hudson, NY
Annandale, NJ
Annandale, VA
Annapolis Junction, MD
Annapolis, MD
Annville, KY
Annville, PA
Ansonia, OH
Ansonville, NC
Ansted, WV
Antes Fort, PA
Antioch, TN
Antwerp, NY
Antwerp, OH
Apalachin, NY
Apex, NC
Apison, TN
Apollo, PA
Appalachia, VA
Apple Creek, OH
Apple Grove, WV
Applegate, MI
Appleton, NY
Appomattox, VA
Apulia Station, NY
Aquasco, MD
Aquashicola, PA
Aquebogue, NY
Arapahoe, NC
Ararat, NC
Ararat, VA
Arbovale, WV
Arcade, NY
Arcadia, IN
Arcadia, MI
Arcadia, OH
Arcadia, PA
Arcadia, SC
Arcanum, OH
Archbald, PA
Archbold, OH
Arcola, IN
Arcola, PA
Ardara, PA
Arden, NY
Arden, NC
Ardmore, PA
Ardmore, TN
Ardsley on Hudson, NY
Ardsley, NY
Arendtsville, PA
Argillite, KY
Argos, IN
Argyle, MI
Argyle, NY
Aristes, PA
Arjay, KY
Ark, VA
Arkport, NY
Arkville, NY
Arlington, IN
Arlington, KY
Arlington, OH
Arlington, TN
Arlington, VA
Armada, MI
Armagh, PA
Armbrust, PA
Armonk, NY
Arnett, WV
Arnold AFB, TN
Arnold, MD
Arnold, MI
Arnoldsburg, WV
Arnot, PA
Aroda, VA
Arona, PA
Arrington, TN
Arrington, VA
Artemas, PA
Artemus, KY
Arthur, TN
Arthurdale, WV
Artie, WV
Arverne, NY
Arvonia, VA
Ary, KY
Asbury Park, NJ
Asbury, NJ
Asbury, WV
Ash, NC
Ashburn, VA
Ashcamp, KY
Asheboro, NC
Asher, KY
Asheville, NC
Ashfield, PA
Ashford, WV
Ashland City, TN
Ashland, KY
Ashland, NY
Ashland, OH
Ashland, PA
Ashland, VA
Ashley, IN
Ashley, MI
Ashley, OH
Ashtabula, OH
Ashton, MD
Ashton, WV
Ashville, NY
Ashville, OH
Ashville, PA
Aspers, PA
Assawoman, VA
Aston, PA
Astoria, NY
Atco, NJ
Atglen, PA
Athens, IN
Athens, MI
Athens, NY
Athens, OH
Athens, PA
Athens, TN
Athens, WV
Athol Springs, NY
Athol, NY
Atkins, VA
Atkinson, NC
Atlanta, IN
Atlanta, MI
Atlanta, NY
Atlantic Beach, NY
Atlantic Beach, NC
Atlantic City, NJ
Atlantic Highlands, NJ
Atlantic Mine, MI
Atlantic, NC
Atlantic, PA
Atlantic, VA
Atlas, MI
Atlasburg, PA
Atoka, TN
Attica, IN
Attica, MI
Attica, NY
Attica, OH
Atwater, OH
Atwood, IN
Atwood, TN
Au Gres, MI
Au Sable Forks, NY
Au Train, MI
Auburn Hills, MI
Auburn, IN
Auburn, KY
Auburn, MI
Auburn, NY
Auburn, PA
Auburn, WV
Auburntown, TN
Audubon, NJ
Audubon, PA
Augusta Springs, VA
Augusta, KY
Augusta, MI
Augusta, NJ
Augusta, OH
Augusta, WV
Aulander, NC
Aultman, PA
Auriesville, NY
Aurora, IN
Aurora, NY
Aurora, NC
Aurora, OH
Aurora, WV
Austerlitz, NY
Austin, IN
Austin, KY
Austin, PA
Austinburg, OH
Austinville, VA
Autryville, NC
Auxier, KY
Ava, NY
Ava, OH
Avalon, NJ
Avawam, KY
Avella, PA
Avenel, NJ
Avenue, MD
Averill Park, NY
Avilla, IN
Avis, PA
Avoca, IN
Avoca, MI
Avoca, NY
Avon by the Sea, NJ
Avon Lake, OH
Avon, IN
Avon, NY
Avon, NC
Avon, OH
Avondale, PA
Avondale, WV
Avonmore, PA
Awendaw, SC
Axton, VA
Ayden, NC
Aydlett, NC
Aylett, VA
Aynor, SC
Azalia, MI
Babylon, NY
Bacova, VA
Bad Axe, MI
Baden, PA
Badin, NC
Bagdad, KY
Bahama, NC
Bailey, MI
Bailey, NC
Bainbridge, IN
Bainbridge, NY
Bainbridge, OH
Bainbridge, PA
Bairdford, PA
Baisden, WV
Baker, WV
Bakers Mills, NY
Bakerstown, PA
Bakersville, NC
Bakersville, OH
Bakerton, WV
Bakewell, TN
Bala Cynwyd, PA
Baldwin Place, NY
Baldwin, MD
Baldwin, MI
Baldwin, NY
Baldwinsville, NY
Ballard, WV
Ballentine, SC
Ballston Lake, NY
Ballston Spa, NY
Bally, PA
Balsam Grove, NC
Balsam, NC
Baltic, OH
Baltimore, MD
Baltimore, OH
Bamberg, SC
Banco, VA
Bancroft, MI
Bancroft, WV
Bandana, KY
Bandy, VA
Bangall, NY
Bangor, MI
Bangor, PA
Banner Elk, NC
Banner, KY
Bannister, MI
Bannock, OH
Baptistown, NJ
Baraga, MI
Barbeau, MI
Barberton, OH
Barboursville, VA
Barboursville, WV
Barbourville, KY
Barclay, MD
Barco, NC
Bardstown, KY
Bardwell, KY
Bargersville, IN
Barhamsville, VA
Barium Springs, NC
Bark River, MI
Barker, NY
Barlow, KY
Barlow, OH
Barnardsville, NC
Barnegat Light, NJ
Barnegat, NJ
Barnesville, MD
Barnesville, NC
Barnesville, OH
Barnesville, PA
Barneveld, NY
Barnwell, SC
Baroda, MI
Barrackville, WV
Barren Springs, VA
Barrington, NJ
Barryton, MI
Barrytown, NY
Barryville, NY
Barstow, MD
Bart, PA
Bartlett, OH
Bartley, WV
Barto, PA
Barton City, MI
Barton, MD
Barton, NY
Barton, OH
Bartonsville, PA
Bartow, WV
Bascom, OH
Baskerville, VA
Baskett, KY
Basking Ridge, NJ
Basom, NY
Bassett, VA
Bastian, VA
Basye, VA
Bat Cave, NC
Batavia, NY
Batavia, OH
Batesburg, SC
Batesville, IN
Batesville, VA
Bath Springs, TN
Bath, IN
Bath, MI
Bath, NY
Bath, NC
Bath, OH
Bath, PA
Bath, SC
Battery Park, VA
Battle Creek, MI
Battle Ground, IN
Battleboro, NC
Battletown, KY
Bausman, PA
Baxter, KY
Baxter, TN
Baxter, WV
Bay City, MI
Bay Port, MI
Bay Shore, MI
Bay Shore, NY
Bay Village, OH
Bayard, WV
Bayboro, NC
Bayonne, NJ
Bayport, NY
Bays, KY
Bayside, NY
Bayville, NJ
Bayville, NY
Beach City, OH
Beach Haven, NJ
Beach Haven, PA
Beach Lake, PA
Beachwood, NJ
Beachwood, OH
Beacon, NY
Bealeton, VA
Beallsville, MD
Beallsville, OH
Beallsville, PA
Bean Station, TN
Bear Branch, KY
Bear Creek, NC
Bear Creek, PA
Bear Lake, MI
Bear Lake, PA
Bear Mountain, NY
Bear, DE
Bearsville, NY
Beattyville, KY
Beaufort, NC
Beaufort, SC
Beaumont, KY
Beaumont, VA
Beauty, KY
Beaver Dam, KY
Beaver Dams, NY
Beaver Falls, NY
Beaver Falls, PA
Beaver Island, MI
Beaver Meadows, PA
Beaver Springs, PA
Beaver, KY
Beaver, OH
Beaver, PA
Beaver, WV
Beaverdale, PA
Beaverdam, OH
Beaverdam, VA
Beaverton, MI
Beavertown, PA
Beccaria, PA
Bechtelsville, PA
Beckley, WV
Bedford Hills, NY
Bedford, IN
Bedford, KY
Bedford, MI
Bedford, NY
Bedford, OH
Bedford, PA
Bedford, VA
Bedminster, NJ
Bedminster, PA
Bee Spring, KY
Bee, VA
Beech Bluff, TN
Beech Bottom, WV
Beech Creek, KY
Beech Creek, PA
Beech Grove, IN
Beech Grove, KY
Beech Island, SC
Beechgrove, TN
Beechmont, KY
Beersheba Springs, TN
Beeson, WV
Bel Air, MD
Bel Alton, MD
Belcamp, MD
Belcher, KY
Belding, MI
Belews Creek, NC
Belfast, NY
Belfast, TN
Belford, NJ
Belfry, KY
Belhaven, NC
Belington, WV
Bell Buckle, TN
Bellaire, MI
Bellaire, OH
Bellarthur, NC
Bellbrook, OH
Belle Center, OH
Belle Haven, VA
Belle Mead, NJ
Belle Valley, OH
Belle Vernon, PA
Belle, WV
Bellefontaine, OH
Bellefonte, PA
Bellerose, NY
Belleville, MI
Belleville, NJ
Belleville, NY
Belleville, PA
Belleville, WV
Bellevue, KY
Bellevue, MI
Bellevue, OH
Bellmawr, NJ
Bellmore, IN
Bellmore, NY
Bellona, NY
Bellport, NY
Bells, TN
Bellvale, NY
Bellville, OH
Bellwood, PA
Belmar, NJ
Belmont, MI
Belmont, NY
Belmont, NC
Belmont, OH
Belmont, WV
Belmore, OH
Beloit, OH
Belpre, OH
Belsano, PA
Belspring, VA
Belton, KY
Belton, SC
Beltsville, MD
Belva, WV
Belvidere, NJ
Belvidere, NC
Belvidere, TN
Bemus Point, NY
Ben Hur, VA
Bena, VA
Bendersville, PA
Benedict, MD
Benham, KY
Bennett, NC
Bennettsville, SC
Bennington, IN
Bensalem, PA
Benson, MD
Benson, NC
Bent Mountain, VA
Bentley, MI
Bentleyville, PA
Benton Harbor, MI
Benton Ridge, OH
Benton, KY
Benton, PA
Benton, TN
Bentonville, IN
Bentonville, OH
Bentonville, VA
Benwood, WV
Benzonia, MI
Berea, KY
Berea, OH
Berea, WV
Bergen, NY
Bergenfield, NJ
Bergholz, OH
Bergoo, WV
Bergton, VA
Berkeley Heights, NJ
Berkeley Springs, WV
Berkey, OH
Berkley, MI
Berkshire, NY
Berlin Center, OH
Berlin Heights, OH
Berlin, MD
Berlin, NJ
Berlin, NY
Berlin, OH
Berlin, PA
Bernardsville, NJ
Berne, IN
Berne, NY
Bernhards Bay, NY
Bernville, PA
Berrien Center, MI
Berrien Springs, MI
Berry, KY
Berrysburg, PA
Berryville, VA
Berwick, PA
Berwind, WV
Berwyn, PA
Bessemer City, NC
Bessemer, PA
Bethania, NC
Bethany Beach, DE
Bethany, WV
Bethel Park, PA
Bethel Springs, TN
Bethel, DE
Bethel, NY
Bethel, NC
Bethel, OH
Bethel, PA
Bethelridge, KY
Bethera, SC
Bethesda, MD
Bethesda, OH
Bethlehem, IN
Bethlehem, KY
Bethlehem, MD
Bethlehem, PA
Bethpage, NY
Bethpage, TN
Bethune, SC
Betsy Layne, KY
Betterton, MD
Bettsville, OH
Beulah, MI
Beulaville, NC
Beverly Shores, IN
Beverly, KY
Beverly, NJ
Beverly, OH
Beverly, WV
Bevinsville, KY
Beyer, PA
Bible School Park, NY
Bickmore, WV
Bicknell, IN
Bidwell, OH
Big Bay, MI
Big Bend, WV
Big Clifty, KY
Big Cove Tannery, PA
Big Creek, KY
Big Creek, WV
Big Flats, NY
Big Indian, NY
Big Island, VA
Big Laurel, KY
Big Pool, MD
Big Prairie, OH
Big Rapids, MI
Big Rock, TN
Big Rock, VA
Big Run, PA
Big Run, WV
Big Sandy, TN
Big Sandy, WV
Big Springs, WV
Big Stone Gap, VA
Bighill, KY
Bigler, PA
Biglerville, PA
Billings, NY
Bim, WV
Bimble, KY
Binghamton, NY
Bippus, IN
Birch River, WV
Birch Run, MI
Birchleaf, VA
Birchrunville, PA
Birchwood, TN
Bird in Hand, PA
Birdsboro, PA
Birdseye, IN
Birdsnest, VA
Birmingham, MI
Birmingham, NJ
Birmingham, OH
Biscoe, NC
Bishop, VA
Bishopville, MD
Bishopville, SC
Bitely, MI
Bittinger, MD
Bivalve, MD
Black Creek, NY
Black Creek, NC
Black Lick, PA
Black Mountain, NC
Black River, MI
Black River, NY
Blackey, KY
Blacklick, OH
Blacksburg, SC
Blacksburg, VA
Blackstock, SC
Blackstone, VA
Blacksville, WV
Blackville, SC
Blackwater, VA
Blackwood, NJ
Bladenboro, NC
Bladensburg, MD
Bladensburg, OH
Blain, PA
Blaine, KY
Blaine, OH
Blaine, TN
Blair, SC
Blair, WV
Blairs Mills, PA
Blairs, VA
Blairstown, NJ
Blairsville, PA
Blakeslee, OH
Blakeslee, PA
Blanch, NC
Blanchard, MI
Blanchard, PA
Blanchester, OH
Bland, VA
Blandburg, PA
Blandon, PA
Blanford, IN
Blauvelt, NY
Blawenburg, NJ
Bledsoe, KY
Blenheim, SC
Bliss, NY
Blissfield, MI
Blissfield, OH
Blodgett Mills, NY
Bloomdale, OH
Bloomery, WV
Bloomfield Hills, MI
Bloomfield, IN
Bloomfield, KY
Bloomfield, NJ
Bloomfield, NY
Blooming Glen, PA
Blooming Grove, NY
Bloomingburg, NY
Bloomingburg, OH
Bloomingdale, IN
Bloomingdale, MI
Bloomingdale, NJ
Bloomingdale, NY
Bloomingdale, OH
Bloomingrose, WV
Bloomington Springs, TN
Bloomington, IN
Bloomington, MD
Bloomington, NY
Bloomsburg, PA
Bloomsbury, NJ
Bloomville, NY
Bloomville, OH
Blossburg, PA
Blossvale, NY
Blount, WV
Blounts Creek, NC
Blountville, TN
Blowing Rock, NC
Bloxom, VA
Blue Ball, PA
Blue Bell, PA
Blue Creek, OH
Blue Creek, WV
Blue Grass, VA
Blue Mountain Lake, NY
Blue Point, NY
Blue Ridge Summit, PA
Blue Ridge, VA
Blue River, KY
Blue Rock, OH
Bluefield, VA
Bluefield, WV
Bluemont, VA
Bluff City, TN
Bluffton, IN
Bluffton, OH
Bluffton, SC
Blythewood, SC
Boalsburg, PA
Boaz, KY
Bob White, WV
Bobtown, PA
Boggstown, IN
Bogota, NJ
Bogota, TN
Bohannon, VA
Bohemia, NY
Boiceville, NY
Boiling Springs, NC
Boiling Springs, PA
Boiling Springs, SC
Boissevain, VA
Bolivar, NY
Bolivar, OH
Bolivar, PA
Bolivar, TN
Bolivia, NC
Bolt, WV
Bolton Landing, NY
Bolton, NC
Bombay, NY
Bomont, WV
Bon Aqua, TN
Bonlee, NC
Bonneau, SC
Bonnieville, KY
Bonnyman, KY
Boomer, NC
Boomer, WV
Boon, MI
Boone Grove, IN
Boone, NC
Boones Mill, VA
Booneville, KY
Boons Camp, KY
Terminix
3 Branches Serving West Virginia
Terminix is a front-runner in the pest control industry with a commitment toward eradicating your toughest pest problems, like termites and bed bugs. With a variety of plans to choose from, Terminix is sure to meet your needs in the most efficient way. The company provides a wide service are throughout most of the United States and has options for almost every pest problem. Read more
---
What We Like:
Variety of services for the toughest pest problems so your problem can be solved regardless of your home type or location.
Technicians receive great reviews online for their expertise and commitment to educating customers along the way.
Offers one of the best cost-saving features in the industry with its Termite Bond contract for customers.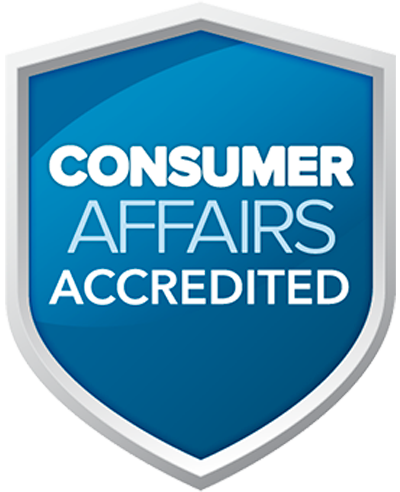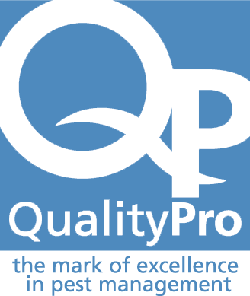 Save $50 On A Terminix Pest Control Plan
Guaranteed protection against pests with the ultimate protection guarantee
HomeTeam Pest Defense
1 Branch Serving West Virginia
Hometeam provides industry-standard service at a great price, leaving its customers satisfied overall with the company's pest control services. Hometeam is also recognized across the industry for its its proprietary Taexx system, which builds pest control into newly constructed homes. Read more
---
What We Like:
The company is most known for working with homebuilders to install and maintain the innovative Taexx pest control system.
HomeTeam provides a 100% service guarantee.
The company also offers a free initial inspection.
Servicing Areas:
Abbeville, SC
Abell, MD
Aberdeen, MD
Aberdeen, NC
Abingdon, MD
Absecon, NJ
Accokeek, MD
Adams Run, SC
Adamstown, MD
Advance, NC
Afton, VA
Ahoskie, NC
Aiken, SC
Alamance, NC
Albemarle, NC
Alcoa, TN
Alcolu, SC
Aldie, VA
Alexandria, VA
Allamuchy, NJ
Allendale, NJ
Allenhurst, NJ
Allentown, NJ
Allenwood, NJ
Alloway, NJ
Alpine, NJ
Altamahaw, NC
Alton, VA
Amelia Court House, VA
Amissville, VA
Anderson, SC
Andover, NJ
Andrews Air Force Base, MD
Andrews, SC
Angier, NC
Annandale, NJ
Annandale, VA
Annapolis Junction, MD
Annapolis, MD
Apex, NC
Aquasco, MD
Ararat, NC
Ararat, VA
Arden, NC
Arlington, VA
Arnold, MD
Artemas, PA
Asbury Park, NJ
Asbury, NJ
Ashburn, VA
Asheboro, NC
Asheville, NC
Ashland, VA
Ashton, MD
Aspers, PA
Astoria, NY
Atco, NJ
Atlantic City, NJ
Audubon, NJ
Augusta, NJ
Autryville, NC
Avalon, NJ
Avenel, NJ
Avon, NC
Awendaw, SC
Axton, VA
Aylett, VA
Aynor, SC
Babylon, NY
Bahama, NC
Bailey, NC
Bakerton, WV
Ballentine, SC
Balsam Grove, NC
Baltimore, MD
Banner Elk, NC
Baptistown, NJ
Barhamsville, VA
Barnegat Light, NJ
Barnegat, NJ
Barnesville, MD
Barnwell, SC
Barrington, NJ
Bassett, VA
Batesburg, SC
Battleboro, NC
Bayonne, NJ
Bayville, NJ
Beach Haven, NJ
Beachwood, NJ
Bealeton, VA
Beallsville, MD
Bear Creek, NC
Beaufort, NC
Beaufort, SC
Beaverdam, VA
Beckley, WV
Bel Air, MD
Belews Creek, NC
Bell Buckle, TN
Belle Mead, NJ
Belleville, NJ
Bellmawr, NJ
Belmar, NJ
Belmont, NC
Belton, SC
Beltsville, MD
Belvidere, NJ
Bendersville, PA
Bennett, NC
Bennettsville, SC
Benson, MD
Benson, NC
Bentonville, VA
Bergenfield, NJ
Berkeley Springs, WV
Berlin, MD
Berlin, NJ
Berryville, VA
Bessemer City, NC
Bethania, NC
Bethany Beach, DE
Bethera, SC
Bethesda, MD
Beulaville, NC
Beverly, NJ
Big Pool, MD
Biglerville, PA
Birdsnest, VA
Birmingham, NJ
Bishopville, SC
Blacksburg, SC
Blackstone, VA
Blackwood, NJ
Bladenboro, NC
Bladensburg, MD
Blairs, VA
Blairstown, NJ
Blanch, NC
Blawenburg, NJ
Bloomery, WV
Bloomfield, NJ
Bloomingdale, NJ
Bloomsbury, NJ
Blowing Rock, NC
Blue Ridge Summit, PA
Bluemont, VA
Bluffton, SC
Blythewood, SC
Bogota, NJ
Boiling Springs, SC
Bolivia, NC
Bonlee, NC
Bonneau, SC
Boomer, NC
Boone, NC
Boonsboro, MD
Boonton, NJ
Boonville, NC
Bordentown, NJ
Bostic, NC
Bound Brook, NJ
Bowie, MD
Bowling Green, VA
Bowman, SC
Boyce, VA
Boyds, MD
Boykins, VA
Braddock Heights, MD
Branchville, NJ
Branchville, VA
Brandywine, MD
Brentwood, MD
Brick, NJ
Bridgeport, NJ
Bridgeton, NJ
Brielle, NJ
Brigantine, NJ
Brinklow, MD
Bristow, VA
Broad Run, VA
Broadway, NC
Brodnax, VA
Brookeville, MD
Brooklandville, MD
Brooklyn, MD
Brooklyn, NY
Brookneal, VA
Browns Mills, NJ
Browns Summit, NC
Brownsville, MD
Bruington, VA
Brunswick, MD
Bryans Road, MD
Buckeystown, MD
Buckingham, VA
Budd Lake, NJ
Buena, NJ
Buies Creek, NC
Bullock, NC
Bumpass, VA
Bunker Hill, WV
Bunn, NC
Bunnlevel, NC
Burgaw, NC
Burgess, VA
Burke, VA
Burkes Garden, VA
Burkeville, VA
Burkittsville, MD
Burlington, NJ
Burlington, NC
Burnt Cabins, PA
Burtonsville, MD
Butler, MD
Butler, NJ
Butner, NC
Buttzville, NJ
Cabin John, MD
Calabash, NC
Caldwell, NJ
Califon, NJ
California, MD
Callao, VA
Callaway, MD
Camden, NJ
Camden, SC
Cameron, NC
Camp Lejeune, NC
Campobello, SC
Cana, VA
Canadys, SC
Candler, NC
Cape Charles, VA
Cape May Court House, NJ
Cape May Point, NJ
Cape May, NJ
Capitol Heights, MD
Capon Bridge, WV
Capon Springs, WV
Caret, VA
Carlisle, PA
Carlstadt, NJ
Carrboro, NC
Carrollton, VA
Carrsville, VA
Carson, VA
Carteret, NJ
Cartersville, VA
Carthage, NC
Cary, NC
Caryville, TN
Cascade, MD
Cascade, VA
Castalia, NC
Catawba, NC
Catawba, SC
Catharpin, VA
Catlett, VA
Catonsville, MD
Cavetown, MD
Cayce, SC
Cedar Brook, NJ
Cedar Falls, NC
Cedar Grove, NJ
Cedar Grove, NC
Cedarville, NJ
Center Cross, VA
Central, SC
Centreville, MD
Centreville, VA
Chambersburg, PA
Changewater, NJ
Chantilly, VA
Chapel Hill, NC
Chapin, SC
Charles City, VA
Charles Town, WV
Charleston AFB, SC
Charleston, SC
Charlotte Hall, MD
Charlotte, NC
Charlottesville, VA
Chattanooga, TN
Cheltenham, MD
Cherry Hill, NJ
Cherryville, NC
Chesapeake Beach, MD
Chesapeake City, MD
Chesapeake, VA
Chesnee, SC
Chester, NJ
Chester, SC
Chester, VA
Chesterfield, VA
Chevy Chase, MD
Childs, MD
China Grove, NC
Church Road, VA
Churchton, MD
Claremont, NC
Claremont, VA
Clark, NJ
Clarksburg, MD
Clarksville, MD
Clarksville, VA
Claudville, VA
Clayton, NJ
Clayton, NC
Clear Brook, VA
Clear Spring, MD
Clementon, NJ
Clemmons, NC
Clemson, SC
Cleveland, NC
Cleveland, SC
Cliffside Park, NJ
Cliffwood, NJ
Clifton, NJ
Clifton, VA
Climax, NC
Clinton, MD
Clinton, NC
Clinton, SC
Clio, SC
Closter, NJ
Clover, SC
Coats, NC
Cockeysville, MD
Colfax, NC
College Park, MD
Collingswood, NJ
Collinsville, VA
Cologne, NJ
Colonia, NJ
Colonial Beach, VA
Colonial Heights, VA
Columbia, MD
Columbia, NJ
Columbia, SC
Columbia, VA
Columbus, IN
Concord, NC
Conestee, SC
Connellys Springs, NC
Conover, NC
Convent Station, NJ
Conway, NC
Conway, SC
Cookstown, NJ
Cooksville, MD
Cooleemee, NC
Copen, WV
Cordesville, SC
Cornelius, NC
Cottageville, SC
Cowpens, SC
Cramerton, NC
Cranbury, NJ
Cranford, NJ
Cream Ridge, NJ
Creedmoor, NC
Cresskill, NJ
Crofton, MD
Cross Anchor, SC
Cross Hill, SC
Cross Junction, VA
Cross, SC
Crossnore, NC
Crouse, NC
Crownsville, MD
Crozet, VA
Crozier, VA
Crumpler, NC
Culpeper, VA
Cumberland, MD
Cumberland, VA
Cumnock, NC
Currie, NC
Curtis Bay, MD
Dagsboro, DE
Dahlgren, VA
Dallas, NC
Damascus, MD
Danbury, NC
Danville, VA
Darlington, SC
Daufuskie Island, SC
Davidson, NC
Davidsonville, MD
Dawson Springs, KY
Dayton, MD
Dayton, NJ
Deal, NJ
Deale, MD
Deep Gap, NC
Deepwater, NJ
Deerfield Street, NJ
Delaplane, VA
Delaware, NJ
Delmont, NJ
Deltaville, VA
Demarest, NJ
Dendron, VA
Dennisville, NJ
Denton, NC
Denver, NC
Denville, NJ
Derwood, MD
Dewitt, VA
Dickerson, MD
Diggs, VA
Dille, WV
Dillon, SC
Dinwiddie, VA
Disputanta, VA
District Heights, MD
Dividing Creek, NJ
Dobson, NC
Donalds, SC
Dorchester, NJ
Dorchester, SC
Doswell, VA
Dover, NJ
Dover, NC
Doylesburg, PA
Drayton, SC
Drewryville, VA
Dryden, VA
Dublin, NC
Dudley, NC
Due West, SC
Dulles, VA
Dumfries, VA
Dumont, NJ
Duncan, SC
Dundalk, MD
Dunellen, NJ
Dunkirk, MD
Dunn Loring, VA
Dunn, NC
Dunnsville, VA
Durants Neck, NC
Durham, NC
Dutton, VA
Earl, NC
Earlysville, VA
Easley, SC
East Bend, NC
East Berlin, PA
East Orange, NJ
East Rutherford, NJ
East Springfield, PA
Easton, MD
Eastover, SC
Eatontown, NJ
Eden, NC
Edgefield, SC
Edgewater, MD
Edgewater, NJ
Edgewood, MD
Edison, NJ
Edisto Island, SC
Edwardsville, VA
Effingham, SC
Efland, NC
Egg Harbor City, NJ
Egg Harbor Township, NJ
Eglon, WV
Elgin, SC
Elizabeth, NJ
Elizabethtown, NC
Elkin, NC
Elkridge, MD
Elkton, MD
Ellerbe, NC
Ellicott City, MD
Elm City, NC
Elmer, NJ
Elmwood Park, NJ
Elon, NC
Elwood, NJ
Emmitsburg, MD
Emporia, VA
Englishtown, NJ
Ennice, NC
Enoree, SC
Erwin, NC
Essex Fells, NJ
Essex, MD
Ewan, NJ
Fair Haven, NJ
Fair Lawn, NJ
Fair Play, SC
Fairfax Station, VA
Fairfax, VA
Fairfield, NJ
Fairfield, PA
Fairmont, NC
Fairplay, MD
Fairview, NJ
Faith, NC
Falcon, NC
Falling Waters, WV
Falls Church, VA
Fallston, MD
Fancy Gap, VA
Fanwood, NJ
Far Hills, NJ
Farmingdale, NJ
Farmville, NC
Farmville, VA
Farnham, VA
Fayetteville, NC
Fayetteville, PA
Felton, PA
Ferguson, NC
Fieldale, VA
Finksburg, MD
Fishersville, VA
Flagtown, NJ
Flanders, NJ
Fleetwood, NC
Flemington, NJ
Fletcher, NC
Florence, NJ
Florence, SC
Folly Beach, SC
Ford, VA
Forest City, NC
Fork, MD
Forked River, NJ
Fort Belvoir, VA
Fort Bragg, NC
Fort Dix, NJ
Fort Eustis, VA
Fort Lee, NJ
Fort Lee, VA
Fort Loudon, PA
Fort Mill, SC
Fort Monmouth, NJ
Fort Myer, VA
Fort Washington, MD
Fort Wayne, IN
Fountain Inn, SC
Four Oaks, NC
Franklin Lakes, NJ
Franklin Park, NJ
Franklin, NC
Franklin, VA
Franklinton, NC
Franklinville, NJ
Franklinville, NC
Frederick, MD
Fredericksburg, VA
Freehold, NJ
Freeland, MD
Fremont, NC
Frenchtown, NJ
Friendship, MD
Fries, VA
Front Royal, VA
Fulton, MD
Funkstown, MD
Fuquay Varina, NC
Gadsden, SC
Gaffney, SC
Gainesville, VA
Gaithersburg, MD
Galax, VA
Galivants Ferry, SC
Gambrills, MD
Gardners, PA
Garfield, NJ
Garland, NC
Garner, NC
Garrett Park, MD
Garrisonville, VA
Garwood, NJ
Gasburg, VA
Gaston, SC
Gastonia, NC
Georgetown, SC
Germanton, NC
Germantown, MD
Gerrardstown, WV
Gettysburg, PA
Gibbsboro, NJ
Gibbstown, NJ
Gibson Island, MD
Gibsonville, NC
Gilbert, SC
Given, WV
Glade Valley, NC
Glassboro, NJ
Glen Allen, VA
Glen Arm, MD
Glen Burnie, MD
Glen Echo, MD
Glen Gardner, NJ
Glen Ridge, NJ
Glen Rock, NJ
Glendale Springs, NC
Glendale, SC
Glendora, NJ
Glenelg, MD
Glengary, WV
Glenn Dale, MD
Glenside, PA
Glenville, NC
Glenwood, MD
Glenwood, NJ
Gloucester City, NJ
Gloucester Point, VA
Gloucester, VA
Glyndon, MD
Godwin, NC
Gold Hill, NC
Goldsboro, NC
Goldston, NC
Goochland, VA
Goose Creek, SC
Gordonsville, VA
Gore, VA
Goshen, NJ
Graham, NC
Grantsboro, NC
Grasonville, MD
Gray Court, SC
Great Cacapon, WV
Great Falls, VA
Great Mills, MD
Green Creek, NJ
Green Pond, SC
Green Sea, SC
Green Village, NJ
Greenbelt, MD
Greencastle, PA
Greensboro, NC
Greenville, KY
Greenville, NC
Greenville, SC
Greenway, VA
Greenwich, NJ
Greenwood, SC
Greer, SC
Grenloch, NJ
Gresham, SC
Gum Spring, VA
Gwynn Oak, MD
Hackensack, NJ
Haddonfield, NJ
Hadensville, VA
Hagerstown, MD
Hague, VA
Hainesport, NJ
Haledon, NJ
Halethorpe, MD
Hallieford, VA
Halltown, WV
Hamburg, NJ
Hamilton, VA
Hammonton, NJ
Hampstead, MD
Hampstead, NC
Hampton, SC
Hampton, VA
Hamptonville, NC
Hanahan, SC
Hancock, MD
Hancocks Bridge, NJ
Hanover, MD
Hanover, PA
Hanover, VA
Hardeeville, SC
Hardy, VA
Hardyville, VA
Harleyville, SC
Harmony, NC
Harpers Ferry, WV
Harrisburg, NC
Harrison, NJ
Harrisonburg, VA
Harrisonville, NJ
Harrisonville, PA
Hartfield, VA
Hartsville, SC
Harwood, MD
Hasbrouck Heights, NJ
Haskell, NJ
Havre de Grace, MD
Haw River, NC
Hawthorne, NJ
Hayes, VA
Hayesville, NC
Haymarket, VA
Hays, NC
Hazlet, NJ
Heathsville, VA
Hedgesville, WV
Helenwood, TN
Hemingway, SC
Henderson, NC
Henrico, VA
Herndon, VA
Hewitt, NJ
Hibernia, NJ
Hickory, KY
Hickory, NC
Hiddenite, NC
High Bridge, NJ
High Point, NC
High Shoals, NC
High View, WV
Highland Lakes, NJ
Highland Park, NJ
Highland, MD
Highlands, NJ
Hightstown, NJ
Hildebran, NC
Hillsborough, NC
Hillsdale, NJ
Hillside, NJ
Hillsville, VA
Hilton Head Island, SC
Hixson, TN
Ho Ho Kus, NJ
Hoboken, NJ
Hollister, NC
Holly Hill, SC
Holly Ridge, NC
Holly Springs, NC
Hollywood, MD
Hollywood, SC
Holmdel, NJ
Holtsville, NY
Honea Path, SC
Hopatcong, NJ
Hope Mills, NC
Hopewell, NJ
Hopewell, VA
Hopkins, SC
Hot Springs, NC
Howell, NJ
Hubert, NC
Hudson, NC
Huger, SC
Hughesville, MD
Hume, VA
Huntersville, NC
Huntington, WV
Huntingtown, MD
Hurdle Mills, NC
Hustle, VA
Hustontown, PA
Hyattsville, MD
Ijamsville, MD
Imlaystown, NJ
Imperial, PA
Independence, VA
Indian Head, MD
Indian Trail, NC
Indianapolis, IN
Inman, SC
Inwood, WV
Irmo, SC
Iron Station, NC
Ironia, NJ
Irvington, NJ
Irvington, VA
Island Heights, NJ
Islandton, SC
Isle of Palms, SC
Iva, SC
Ivor, VA
Jackson Springs, NC
Jackson, NJ
Jacksonboro, SC
Jacksonville, NC
Jamestown, NC
Jamestown, SC
Jamestown, VA
Jarrettsville, MD
Jefferson, MD
Jefferson, NC
Jeffersonton, VA
Jersey City, NJ
Jessup, MD
Jetersville, VA
Jobstown, NJ
Johns Island, SC
Johnson City, TN
Johnsonville, SC
Jonesville, IN
Jonesville, NC
Joppa, MD
Julian, NC
Kannapolis, NC
Keansburg, NJ
Kearneysville, WV
Kearny, NJ
Keedysville, MD
Kenansville, NC
Kendall Park, NJ
Kenilworth, NJ
Kenly, NC
Kenna, WV
Kensington, MD
Kernersville, NC
Kershaw, SC
Keswick, VA
Keymar, MD
Keyport, NJ
Kilmarnock, VA
King and Queen Court House, VA
King George, VA
King William, VA
King, NC
Kings Mountain, NC
Kingston, NJ
Kingstree, SC
Kinsale, VA
Kinston, NC
Kittrell, NC
Knightdale, NC
Knoxville, MD
Knoxville, TN
La France, SC
La Plata, MD
Ladiesburg, MD
Ladson, SC
Ladys Island, SC
Ladysmith, VA
Lake City, SC
Lake Hiawatha, NJ
Lake Hopatcong, NJ
Lakehurst, NJ
Lakewood, NJ
Lamar, SC
Lambertville, NJ
Lambsburg, VA
Lancaster, SC
Lancaster, VA
Landing, NJ
Landis, NC
Landisville, NJ
Landrum, SC
Lane, SC
Laneview, VA
Lanexa, VA
Lanham, MD
Lanoka Harbor, NJ
Latta, SC
Laurel Springs, NC
Laurel, MD
Laurens, SC
Laurinburg, NC
Lavallette, NJ
Lawndale, NC
Lawrence Township, NJ
Lawrenceville, VA
Lawsonville, NC
Layton, NJ
Leasburg, NC
Lebanon, NJ
Lebanon, TN
Ledgewood, NJ
Leeds Point, NJ
Leesburg, NJ
Leesburg, VA
Leesville, SC
Leland, NC
Lemasters, PA
Lenoir, NC
Leonardo, NJ
Leonardtown, MD
Leonia, NJ
Lewes, DE
Lewiston Woodville, NC
Lewisville, NC
Lexington Park, MD
Lexington, NC
Lexington, SC
Liberty, NC
Liberty, SC
Libertytown, MD
Lillington, NC
Lincoln Park, NJ
Lincoln, VA
Lincolnton, NC
Lincroft, NJ
Linden, NJ
Linden, NC
Linden, VA
Linthicum Heights, MD
Linville, NC
Linwood, NJ
Linwood, NC
Lisbon, MD
Little Ferry, NJ
Little Mountain, SC
Little Orleans, MD
Little River, SC
Little Rock, SC
Little Silver, NJ
Littleton, NC
Livingston, NJ
Livingston, NY
Locust Grove, VA
Locust Hill, VA
Locust, NC
Lodi, NJ
Loganville, PA
Lonaconing, MD
Long Branch, NJ
Long Green, MD
Long Valley, NJ
Longport, NJ
Longs, SC
Loris, SC
Lorton, VA
Lothian, MD
Lottsburg, VA
Louisa, VA
Louisburg, NC
Lovettsville, VA
Lowell, NC
Lowgap, NC
Lowland, TN
Lucama, NC
Lugoff, SC
Lumber Bridge, NC
Lumberton, NC
Luray, VA
Lurgan, PA
Lusby, MD
Lutherville Timonium, MD
Lyman, SC
Lynchburg, VA
Lyndhurst, NJ
Lyons, NJ
Macclesfield, NC
Madison, NJ
Madison, NC
Madison, TN
Magnolia, NJ
Mahwah, NJ
Maiden, NC
Maidens, VA
Malaga, NJ
Malverne, NY
Mamers, NC
Manahawkin, NJ
Manakin Sabot, VA
Manasquan, NJ
Manassas, VA
Manchester Township, NJ
Manchester, MD
Manning, SC
Manquin, VA
Manson, NC
Manteo, NC
Mantoloking, NJ
Manville, NJ
Maple Hill, NC
Maple Shade, NJ
Maple, NC
Maplewood, NJ
Marbury, MD
Margarettsville, NC
Marietta, SC
Marion, NC
Marion, PA
Marion, SC
Markham, VA
Marlboro, NJ
Marlton, NJ
Marmora, NJ
Marriottsville, MD
Marshall, VA
Marshville, NC
Marston, NC
Martinsburg, WV
Martinsville, VA
Matawan, NJ
Mathews, VA
Mattaponi, VA
Matthews, NC
Maugansville, MD
Mauldin, SC
Maurertown, VA
Maxton, NC
Mayo, MD
Mayodan, NC
Mays Landing, NJ
Maysville, NC
Maywood, NJ
Mc Adenville, NC
Mc Afee, NJ
Mc Bee, SC
Common Pests in West Virginia
The landscape of West Virginia is dominated by the Appalachian Mountains, creating high levels of elevation throughout the state. The climate of West Virginia varies throughout the state between humid continental and humid subtropical. All of these factors result in a wide variety of pests that are found in West Virginia homes. In order to prepare homeowners for the pests they may encounter, we have provided detailed descriptions of a few of the most common pests in West Virginia.
West Virginia is home to many different species of ants, but there are a few very common invaders with which homeowners should be familiar. Carpenter ants are very prevalent in West Virginia and are not only a nuisance, but can also cause structural damage to your home. These insects burrow into wood to make their nests, but the damage is usually done on the inside of the wood and the only evidence of their existence is piles of sawdust that they leave. If you discover carpenter ants inside your home, this is usually an indicator that there is a nest somewhere nearby. The odorous house ant is another species of ant common in West Virginia. As their name suggests, these pests emit an unpleasant odor when crushed and often make nests in attics, window frames, and under porches. Pavements ants can also be found throughout West Virginia. These ants are blackish in color and prefer to nest in pavement and sidewalk cracks, but often enter the home through tiny openings.
Pantry pests can become a major problem in your home as they feed off or your food and other household items. The Indian meal moth is one of the most common pantry invaders in the state. These bugs feed on many pantry items such as flour, cereal, corn meal and other processed grain foods. This pest has wings and can be seen flying around your kitchen, making it even more of a nuisance. Sawtoothed grain beetles also feed off of many of the same food items as the Indian meal moth but this pest does not fly. Another common pantry pest, the carpet beetle, prefers to feed on animal skins and furs. In your home, food for carpet beetles can come in a variety of forms, from dead insects to fur clothes. The larvae of carpet beetles are the ones that cause the damage, not the adults. While these pests don't cause any major damage, they can ruin food products, and are generally unpleasant to have as house guests.
Like most of the United States, bed bugs are a major problem in West Virginia and leave many residents uncomfortable and unhappy. One of the biggest challenges of bed bugs is how difficult they are to get rid of. There are some steps you can take at home to alleviate the problem, but elimination typically requires professional help. Bed bugs can live or hide virtually anywhere in your home, which is one of the reasons they are so hard to tackle. The more clutter and 'stuff' you have in a room, the more welcome they will feel. Another issue is that they can survive over a year without any food, meaning the only way to get rid of these pests is by killing them all. Though their bite is not dangerous, bed bugs will bite humans leaving itchy red spots all over the skin.
These are just a few of the pest that you may encounter in your West Virginia home. Other common invaders include spiders, termites, rodents and stinging insects.